Hey. As you probably know, this project, GridSpace, was something that I wanted to make and complete. However, I'm not planning on doing much else with it (as I've already got too much on my plate game development wise), so, I've decided to open-source this project, letting whoever wants to, to step up and check out the source .blend file and see what they want to do with it. Thanks a lot for checking it out and looking into it. I might stop by once in awhile to work on the project, depending on what people do with it. :)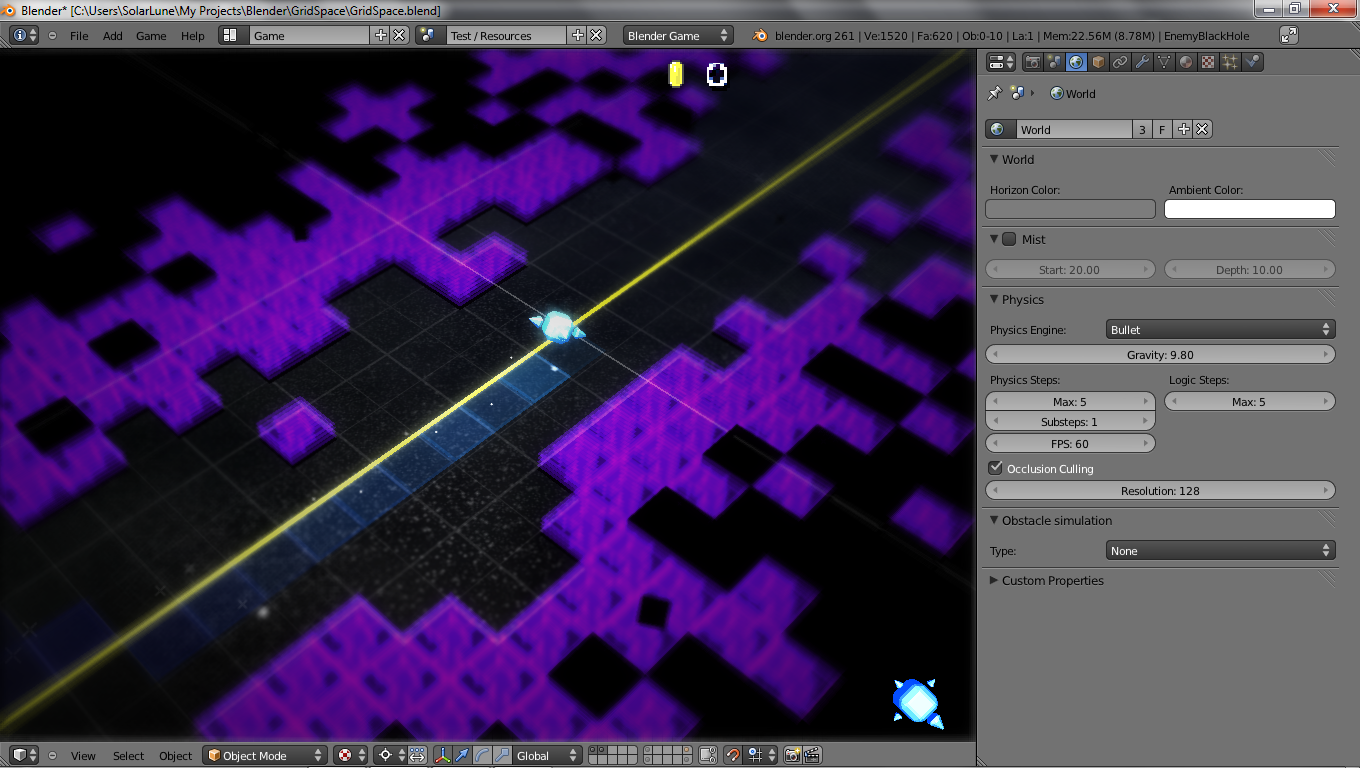 There's currently no sound or music, and not everything's complete, but it's still a good base, I think.
You use the arrow keys to move about, the Z key to spin, and the X key to shoot once you've purchased the LightBead (which is the only purchaseable weapon). The spin works fine against the Mine, but against the Tank and Gear, you'll have to use the LightBead. Also, there's a black hole wandering about in the Corrupted area - to take that out, you'll have to use your trail.
Enemies can drop Creds, which are the glowing yellow shapes, or health packs, which restore your health. Health packs are green.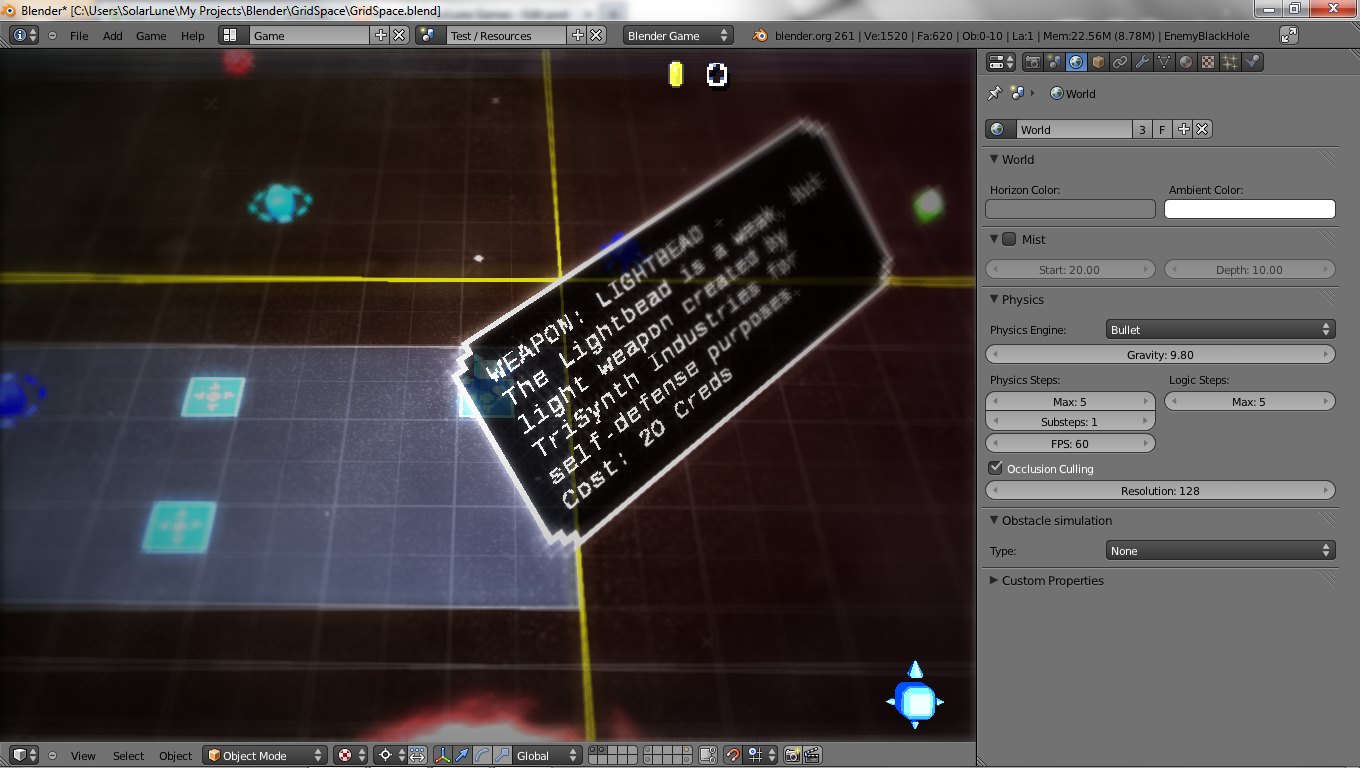 If you want to use the source commercially, you have to get permission from me.
Well, feel free to download the source from here.