Hi there. A week without update is a week with a lot of work.
We are still using placeholders, but start to appear some artist placeholders, that are truly much better that my "art".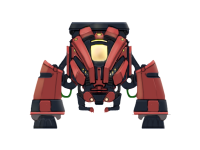 I have added new levels (35 in total now) to test new mechanics, new objectives and start to insert some semi randomic stuff. If you want to test everything, you can now reset your progress in options menu.
A great news is that you can now select your ship. The small ship have less power and is much easy to rotate, but required more practice, expecially when carrier a big cargo. Try to complete same level with both ships to feel the difference.
There is more some little improvements (like attach ship anywhere after level 10) and bug fixes. Give it a try and let me know what you dislike.