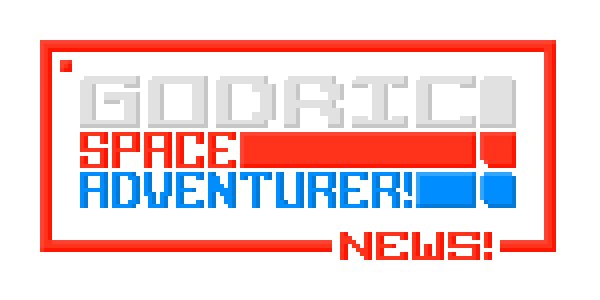 News Update 4/27/2012
I'm long overdue for posting a news update, thankfully that only means that there's more to talk about! The past couple of weeks have been pretty busy in regards to development, and I'm hoping to have a good deal of new content and info up on the blog over the next week.
Just finished up an interview for the GameMaker Podcast, it was a really great opportunity to talk a little bit about Godric! and game design in general. The podcast should be online this coming Wednesday, May 8th, and I highly recommend giving it a listen if you're interested in game design/GameMaker.
On a similar note the 6th GMC Jam will take place this weekend from Saturday until Monday! The jam is a 72-hour game jam put on by the GameMaker Community, similar to the ever popular Ludum Dare. Participants have 72 hours to create a game; generally one incorporating a predetermined "theme" and "handicap", using GameMaker.
Sadly, prior commitments have had a terrible habit of preventing me from participating in past game jams...but by some miracle I've been granted a weekend free from any major distractions. That said, I'm very excited to be able to take part in the GMC Jam #6! It will be nice to take a brief diversion from working on Godric! , and I'll be sure to post my progress here throughout the jam.

As far as development on the game is concerned:
I recently posted some images of various supporting characters/organizations from Godric's world. I spent a while debating whether or not to include "actual" people (with faces and whatnot) in the game to supplement Godric's helmeted visage, and determined it was critical in order to carry the type of narrative we're aiming for.
Created, animated and implemented a new "chest" object for the game, really happy with the way it turned out. Continuing to tweak the drop rates for the items hidden within the chest. Here's an image:

I've also spent the past few days experimenting with various designs for the games GUI/HUD. Attempting to avoid the standard health bars and ammo counters in exchange for something slightly more original.
Work is also progressing on the A.I. interface and player interaction with the ship's artificial intelligence known as Mercury. I'm hoping to achieve a somewhat unified design/aesthetic between the GUI, HUD and A.I. interface. Hopefully I'll have some screens up of that progress for this weekend!
As usual, for more information and updates feel free to check out the blog and follow me on twitter!