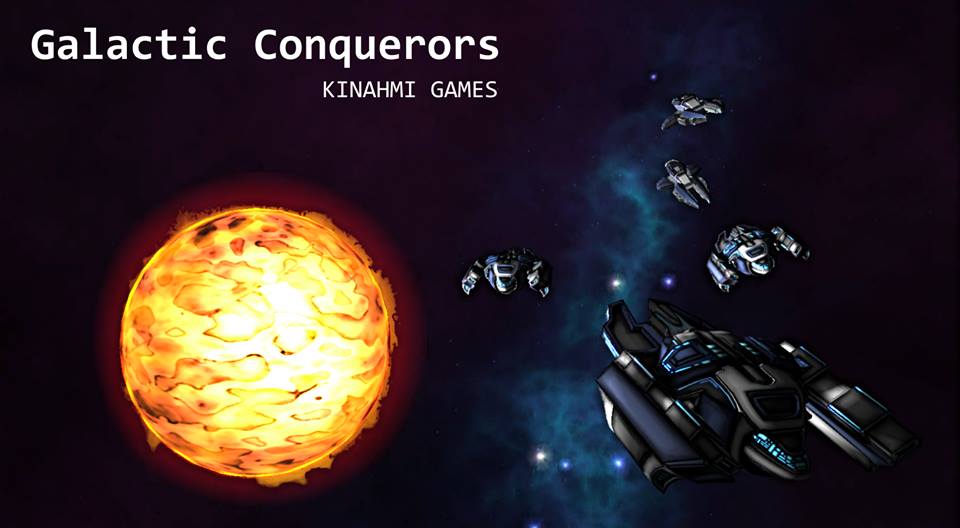 Progress
So what has been done? Almost everything that caused the grey hairs to appear on development team's head. The development team has been designing the gameplay and re-thinking the strategic game mechanics by combining different aspects of multiple strategy game types. Kinahmi Games thinks this might be the game that will make you want to play turn based strategies again!
Gameplay
Imagine yourself playing a chess. It may take a long time for opponent make his/her decisions and you'll may get frustrated at some point. Now imagine yourself playing a real time strategy where your ability to make actions per minute counts more than your stretgic thinking. In both situations you either love or hate the part described. Galactic Conquerors has a fluent and well-paced gameplay. You'll have the time to make your strategic decisions without having to wait for the other players to finish their turns.
Alpha test
With gameplay smoothed Kinahmi Games is launching the first Alpha tests for a closed group of testers. The selected people will first participiate on usability tests, where Kinahmi Games is gathering information how the community finds the graphical user interface and gameplay. After the first test phase and improvements based on the feedback Kinahmi Games will launch the first public alpha version of Galactic Conquerors.
What do you think?
Kinahmi Games would like to hear what you think about strategy games today. What would you like to see developed in the strategy gameplay to make it appealing to you?