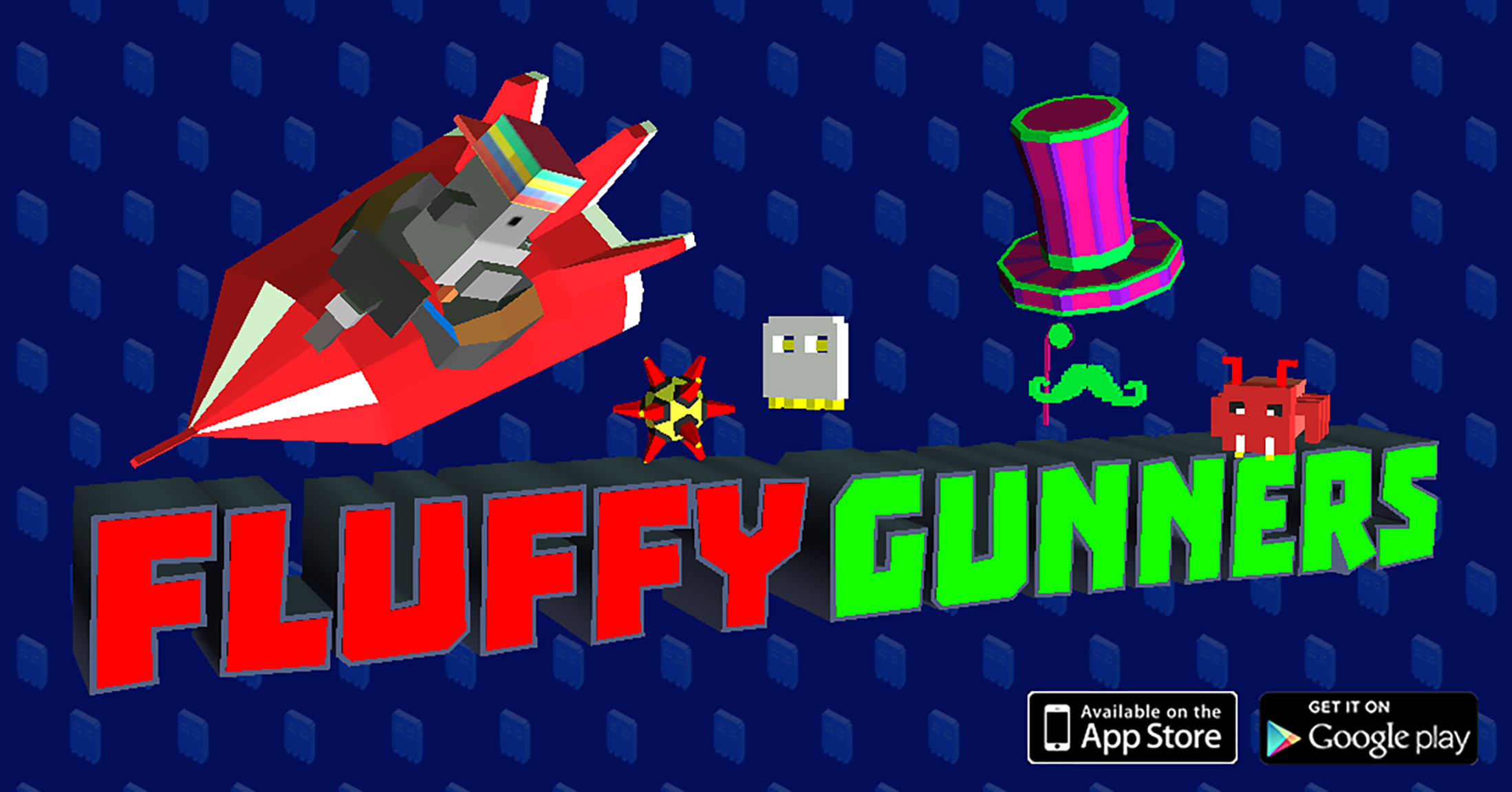 ---
Videos
Fluffy Gunners New Update - July 2017 YouTube
Fluffy Gunners Release Trailer YouTube
---
Images
Download all screenshots & photos as .zip
---
Logo & Icon
Download logo/icon assets as .zip
---
Selected Articles
"This frenetic closed-circuit shooter from indie developer Nicemojo tasks players with mowing down hordes of strange looking polygonal enemies as they rapidly advance upwards from a circular psychedelic corridor in an effort to destroy any plushy-piloted fighter craft huggable enough to venture into their domain."
- Craig Forshey, Super Game Droid
"Fluffy Gunners is a real tribute to the mythical arcade shooters that made kids play crazy in the 80's games rooms!"
- xantarmob, xantarmob
---
Monetization Permission
Nicemojo allows for the contents of Fluffy Gunners to be published through video broadcasting services for any commercial or non-commercial purposes. Monetization of videos created containing assets from Fluffy Gunners is legally & explicitly allowed by Nicemojo. This permission can be found in writing at https://www.moddb.com/games/fluffy-gunners/presskit.
---
Additional Links
Website
The Nicemojo Homepage nicemojo.com.
---
About Nicemojo
Boilerplate
Pocket mayhem brought to you by Nicemojo, making small games with one-inch punch, 1980's style arcade games with a twist.
More information
More information on Nicemojo, our logo & relevant media are available here.
---
---
presskit() by Rami Ismail (Vlambeer) - also thanks to these fine folks