Two Gear is thrilled to announce their first iOS game, Flashbike Arena, has been released and is now available for iPhone, iPad, and iPod Touch! Flashbike Arena is a single player arcade style game developed using the UDK. Get it Here!
In Flashbike Arena you control a "Flashbike" which leaves a colored wall behind it. The goal is to earn points by causing your enemies to crash either into your bike's wall or their own. As seen below Flashbike Arena is launching with Game Center support including unlockable achievements.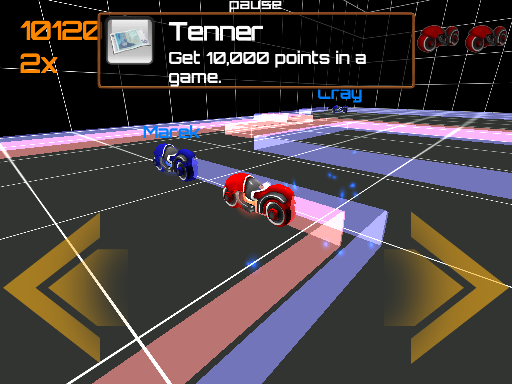 In Flashbike Arena when an opponent crashes an orb appears. This orb is the core of the Flashbike, which powers it. The key to earning maximum points is to collect these cores to earn point multipliers. The more cores you collect consecutively, the higher your multiplier will be, up to 8x!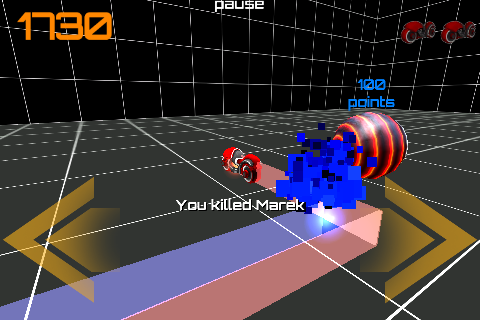 To give a better idea of the gameplay we've also released a video of the in-game tutorial which was created as a Kismet sequence.
Flashbike Arena was developed by a 3 person team, we'd love to hear any feedback or suggestions to help us improve the game for future updates.
For more information visit FlashBikeArena.com