Prior to Flack v1.2, coins only served as a way to regain health as the player advanced throughout the level. With this update, you can now decide what items you want to use in order to save Rolotopia.
---
Flack v1.2 is now available on Desura!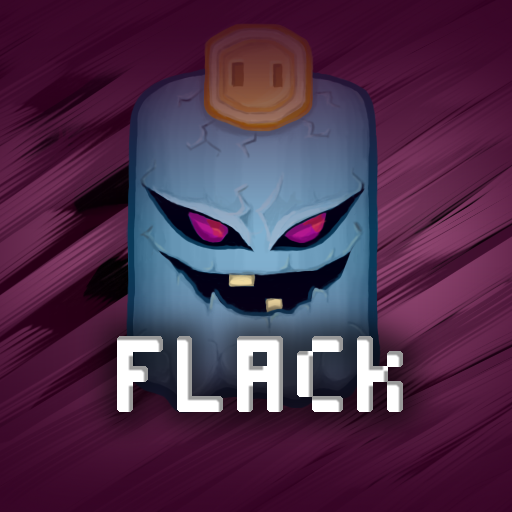 ---
How does one access the shop? It's very simple: Look for suspicious coins!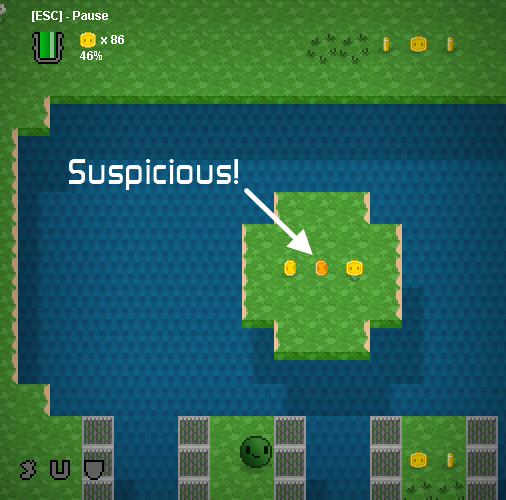 Next, approach the coin and reveal the new enemy: The Keeper! (He'll start running away, so hurry up and catch him!)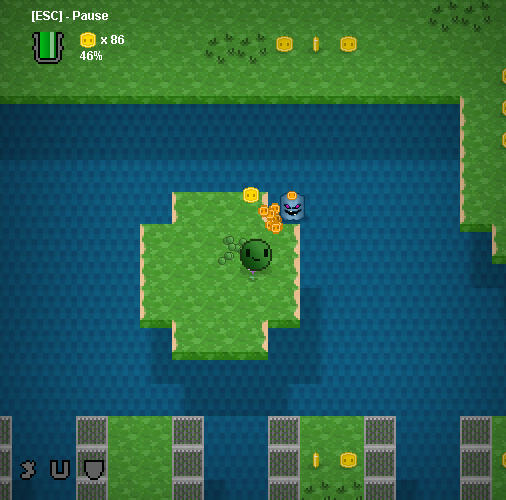 When you've catch The Keeper, he'll bring up a menu with all the items. If you have enough money, you can purchase the listed items: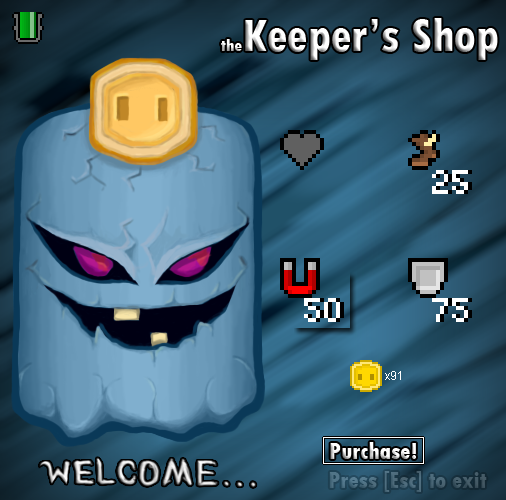 The Items
Heart: This will instantly return your health to the max
Boots: Jump higher and longer distances
Magnet: Pull in coins when you pass by
Shield: Destroy all enemies that stand in your way
Magnets are awesome: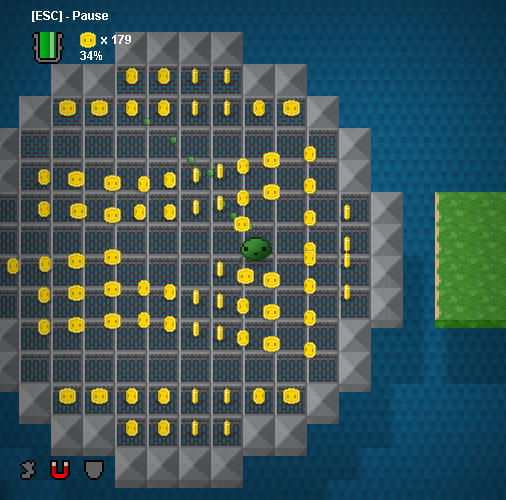 Unfortunately, if you fall off a platform, you will drop your items so be careful!
I really do believe this update improves the overall feel of Flack. Players can now work towards saving up for items that will also serve as a tool towards finishing the campaign. It honestly makes the game 2x more fun in my opinion.
---
College is starting back up, so development towards Flack may be at a close end. I plan on fixing issues for players if they are found, yet major updates will probably end after v1.2 gets released. It should be automatically updated for those who purchased the game, so go ahead and tell me what you think!
It's been a lot of fun working on this game, and I hope to use what I've learned to create more games this year. If you think Flack could use more content, please message me and I'll consider adding it to the game.
Changelog (v1.2):
Added a new enemy: The Keeper
Added a shop
Added a new song for the shop
Added a new item: Hearts
Added a new item: Boots
Added a new item: Magnet
Added a new item: Shield
Tweaked the health bonus from 10 coins to 50 coins
Increased coin count within the campaign
Improved explosion animation
Thanks for reading and I hope you enjoy Flack!