I'm getting really excited about the new release of Flack. The feed-back I'm received from my testers is incredibly helpful towards the direction of the game's development. Thank you to those who downloaded the previous tests! If you plan on owning this game in the future, be sure to SCROLL TO THE BOTTOM of this article to hear more about how I plan on selling Flack.
First update: Intro loading screen. I wanted to create a more aesthetic feel to the game in order to avoid static emotions commonly seen in platformers these days. Like you saw last week, I designed some artwork to give the game a new theme. Here's a screenshot of the end of the intro: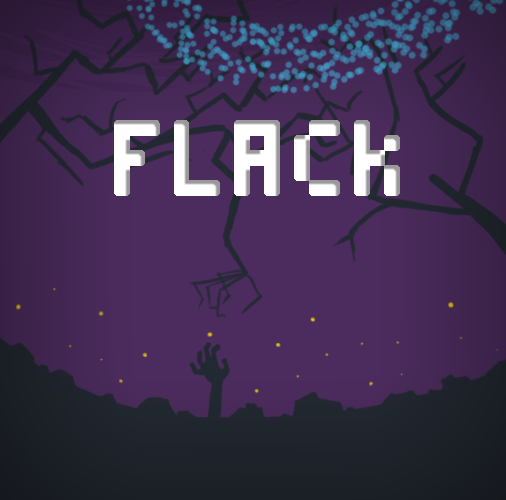 Second update: Menu options. Not much to say about this...I guess it looks and responds much better than the previous menu. There are now two options: The campaign and the custom sections. The campaign will NOT be available in the next FlackTest7. I hope to keep this portion secluded for as long as I can. Just a heads up, the campaign is going to look really cool! Here's a pic: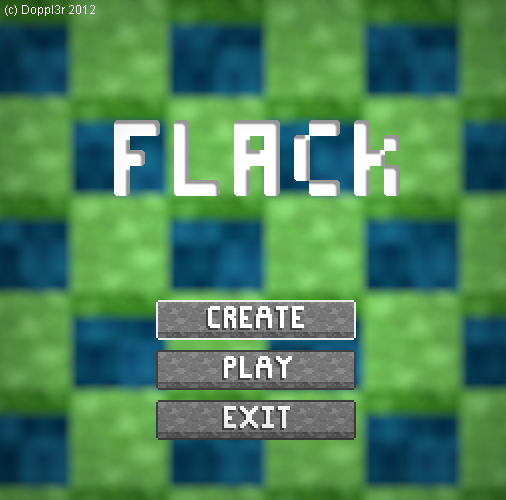 Third update: Hats! Wait a second, that's Valve's news! I recently added 30 new textures to the game. That makes a total of 46 textures. I plan on designing a campaign that utilizes 4 textures per level (hints to why 40 main textures exist, and 6 special textures are present). Here's a screenshot of me editing the texture pack: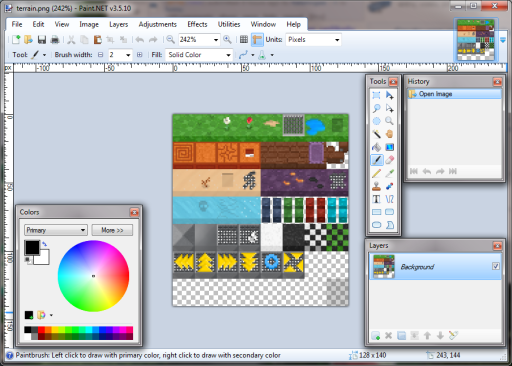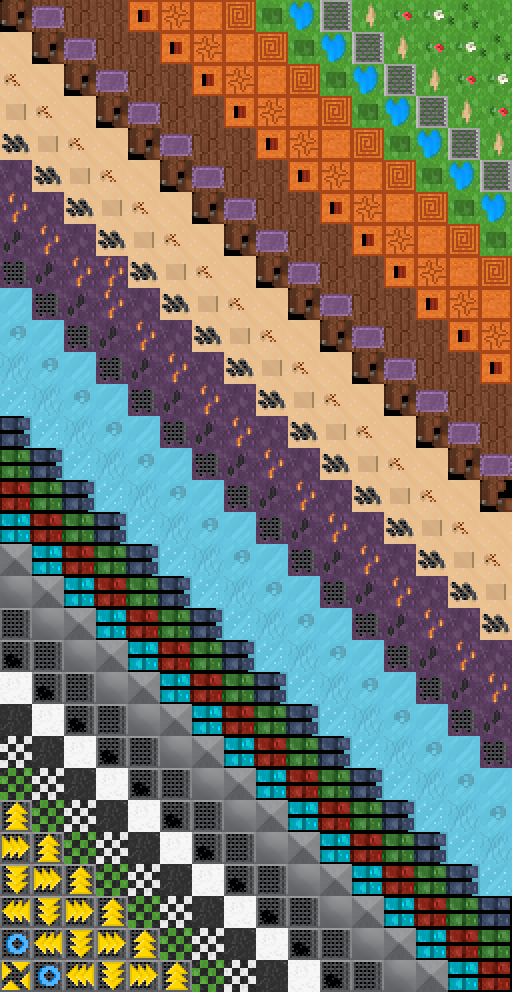 Fourth update: New special blocks! I wanted to added a feature where the player doesn't just interact with near by enemies, yet also the terrain. The next update will show 2 block types such as bounce and booster pads. When the player hovers over the bounce pads, it temporarily allows the player to jump higher and farther. The booster pads...well they...you can guess what they do...Here's a screenshot: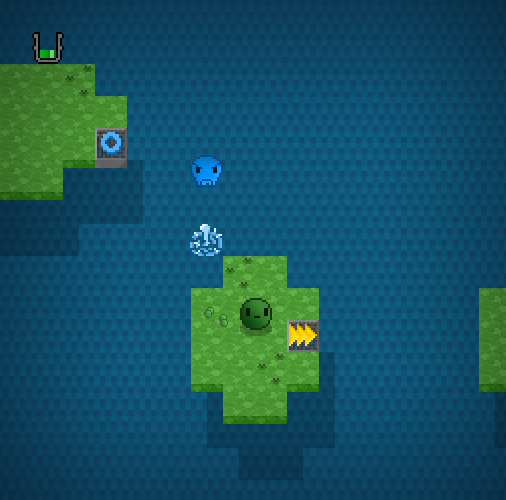 So what's the deal with purchasing this game? To be honest, I'm not quite sure which option I should take when it comes to releasing this game. If I do decide to sell the game, it would be available at the Desura online shop for a cheap, I MEAN REALLY CHEAP, price. I can't imaging selling the game for more than $1.00 online. When I look at indiedb title games, I really do feel turned-off when I look at prices for indie games that range to $25-$40, so rest assure, this game will be set a reasonably priced game. The other option would be to give the game out for FREE and open a donation box. After-all, I do need to make money to pay the bills for important stuff like food, water, shelter, college etc.
I'd like to hear your thoughts on the communities recommend price for this game. What would you like to see this game sold at? (Keep in mind, this game is lacking tons of features that I will be implemented this summer).
Changelog:
Added an intro to the game when started
Added more menu options to the launch screen
Fixed enemies being able to stack
Fixed an issue where enemies would not be removed when a new map was added to the editor
Added 30 NEW textures
Properly adjusted player stretch animation and shadow
Added 2 New special blocks (booster and bounce pads)
Properly tweaked the booster pads to accelerate the longer you stand on them
Increased the hang-time of the bounce pads
Added friction to the booster pads
Thanks for reading! Your commends are like tasty gravy on a warm thanksgiving dinner turkey...I like to read them lol.