First off, I'd like to mention that this game is extremely close to being published on Desura.com. That being said, this process of publishing has been a slow nightmare. In an ideal situation, I'd like to have a beta open for everyone (Maybe something more advanced the the previous and available Flack Tests). Unfortunately, I'm having trouble getting past the installation process. Flack requires no installation, but Desura wants me to upload an installer...but...but...I don't...want to make an installer... Anywho, I'll figure out those problems in later times.
From the beginning, I really wanted to lend Flack players a meaningful and grasping experience. To me, a campaign is the perfect way to achieve an emotional connection. It allows players to explore more than my imagination and creation of Flack. Hopefully, it also sparks inspiration towards their very own levels.
Here is the current version of the campaign selection screen: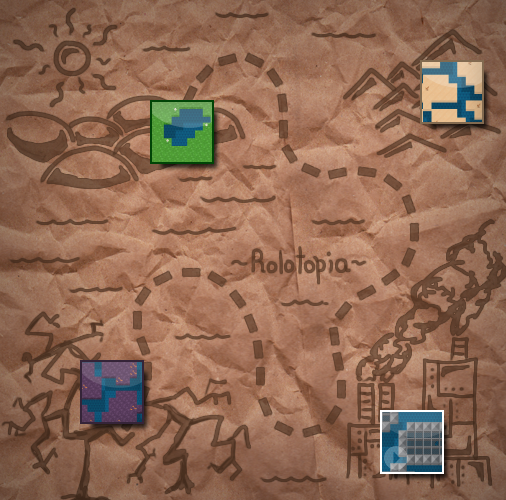 For some reason, I'm tempted to not make these chapters chronological. I feel as though players can choose to beat each chapter in any order they would like. If players want to finish the game and jump to the last chapter, they can simply select it (bottom left) at any point.
The story shouldn't be effected by this system. After all, the main them of the story is to: "
vanquish the evil enemies that overrun the known world as we speak." mentioned in the description of the game. I'll release more news about the story as updates continue throughout the week.
Today's last update includes a more player-friendly pause function. In addition, this won't cause any performance deduction mainly because it properly handles the actionListeners (If you use java, you'll know what I mean). Here's the screenshot: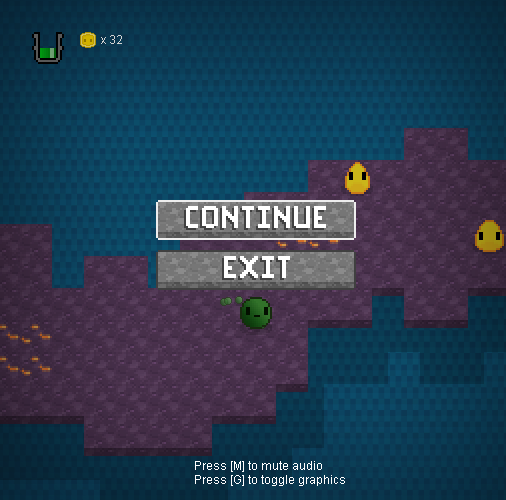 The next update will finalize the last features such as "The Hand" and other special tiles. Thanks for reading!