It's taken a little longer than I expected, but this update brings a major gameplay addition to the game: The world map!
You can finally expand beyond the confines of your factory and truly grow your drink-filling empire!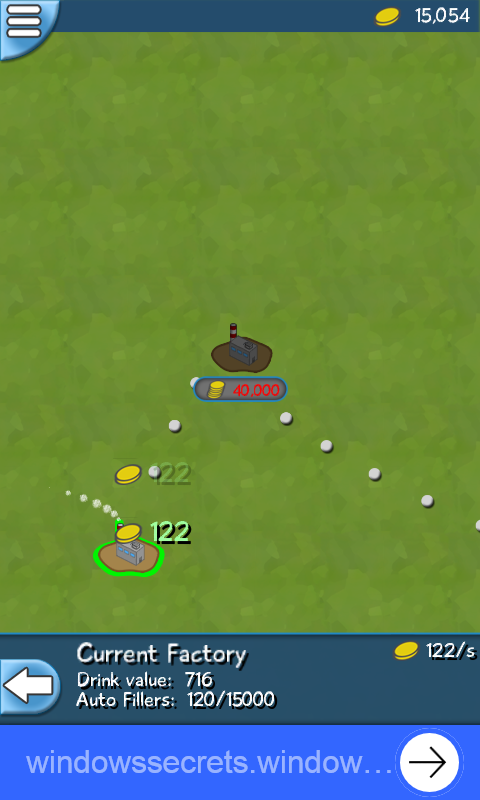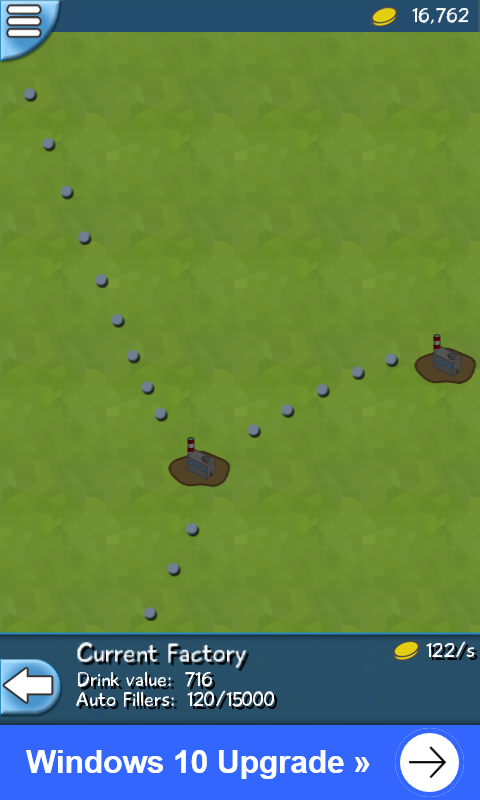 This has been the result of requests from players for the ability to own more than 3 conveyor belts. The only way I could fulfill this without breaking the UI layout was to take the world map approach. This of course opens the door to more possibilities in the future, such as the ability to buy other types of factories and buildings, or even give them perks to make them more unique.
The initial implementation of the world map is still a bit rough around the edges but I'm hoping that releasing it a little earlier will allow me to receive feedback on improvements and additions that players would like to see with the new world map system.
Another, much-requested feature was an automated drink-filler upgrade. This has also been added!
Additionally, any unmanned factory equipped with auto fillers will generate coins every second based on the the level of the upgrade and value of drinks. Individual conveyors are taken into account for hard mode to make sure its balanced for both game modes.
Lastly, the changelog for those that like to know all the details of an update:
New world map!
You can now buy multiple drink factories
New Sfx when buying a conveyor
Added Filler Bots Upgrade - Automated drink filling
Added tutorial system
More UI improvements
Reduced delay when switching screens/pages
New save format
Non-coin upgrades now show progress towards max
Fixed drinks being fillable on shop screen
Fixed last upgrade not being visible in shop
Fixed non-coin upgrades adding value to drinks
Fixed shop staying open after resetting
Fixed incorrect analytic event for "continue"
I'd love to hear what you like (or dislike) about update 1.6 and any suggestions on improving the game further are always welcome. :)
If you haven't tried the game yet, you can grab it off the Play store now!
Or on the Windows Phone store!