Its been a while since the last true update to Fizz Filler but here I am again with another update, this time which some juicy new content too!
The biggest addition in this update, is Hard Mode. Unlike the standard game-mode you're used to, you start with just a single conveyor and must buy the other 2 conveyors to start producing drinks from them. Is that all, you ask? No. Not only do you have to buy the next 2 conveyors, you also have to upgrade them all separately too!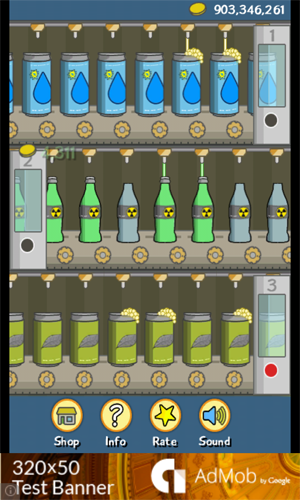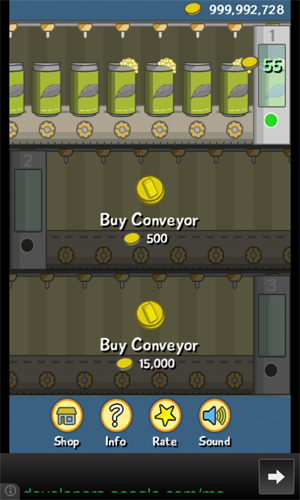 Each conveyor is now numbered, making it easier to identify which conveyor you're upgrading in the shop.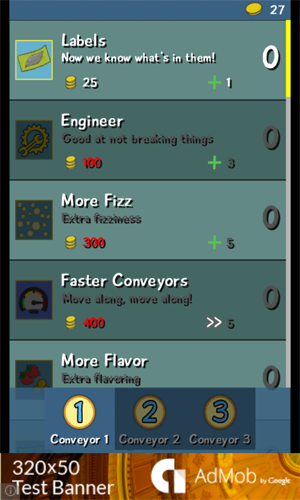 The shop page has also had a small make-over for hard mode. You'll now see 3 tabs at the bottom, each corresponding to a conveyor. The conveyors you haven't bought yet won't be enabled in the shop, but once you do, you're free to upgrade them as you would in the original game-mode.
For the those of you who enjoy reading raw change-logs, here is the 1.3. change list:
Added Hard Mode
Added new artwork for fusion upgrade
A faster and more robust save format
Conveyors are now numbered
Event messages now pause the game correctly
Fixed positioning of tabs on help menu
Resetting now returns you to the main menu
Updated how to play instructions
Fixed incorrect display of time played on ticker
Since the first news post on here and 1.3 there has also been numerous patches and fixes to game to hopefully make it a smoother experience for all in general. If you're interested in what was fixed or changed during this period, head over to the Fizz Filler changelog and check out the changes!
Lastly, you're probably wondering what comes next. Well, without spoiling too much of the surprise, its going to be one of the following:
Achievements
One-time improvements (sort of like upgrades, but one off, and a lot of them)
More upgrades
Score/Leader-boards
If you've not tried Fizz Filler yet, you can grab it from the Windows Phone 8 Store, completely free of charge!