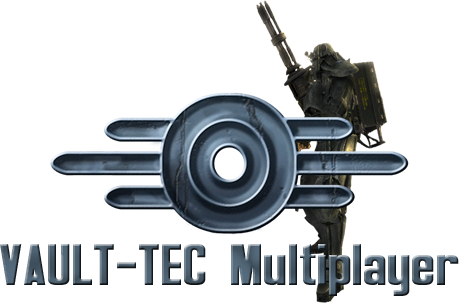 Hello, Volumed here again with a little news update.
-----------------------------------------------
Firing weapons! Player vs player damage killable players combat! we from VaultMP.com are going to be the first in the world who are going release Multiplayer Player vs player combat in the famous Bethesda Softworks Gamebryo engine! Yes this is not just something.

Don't forget to check out the nightly builds:
Occasionally I'll upload some 'nightly' builds there (until I have some sort of automated build environment [if somebody with experience with GCC cross-compiling reads this, please contact me]).
They need to be considered even more unstable than the current 'released' versions.
So people this is the version with the "working" weapons. Do not ask to many questions if it doesn't work for you! Post a log or it did not happen.
PS. It's not the public release no master server
Recycler: I have to take exams the next weeks. You may expect the next release in the second half of August