The time has come for us to start looking for enthusiastic bug hunters! We are looking for a small team to try and break the game, cause unusual things to happen and report it back to us. Beta testing is all about seeing if the game runs smoothly, no matter how you play it. As a thank you for your efforts, all Beta Testers will receive a free copy of the full game when it is released. Please note that this is the first release to the public and things may not run smoothly, although I will try and keep it as plain sailing as possible.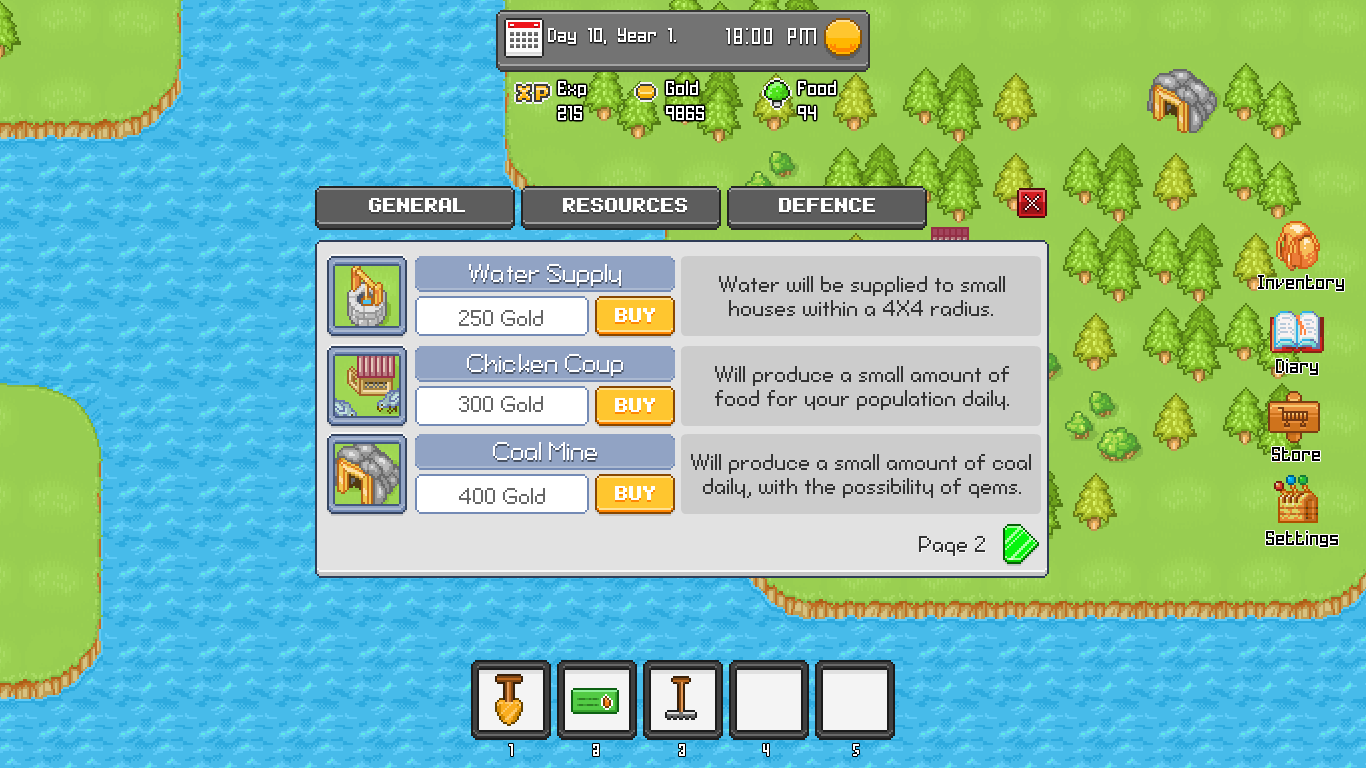 We want you to try out the store, try constructing 10 of each type of building.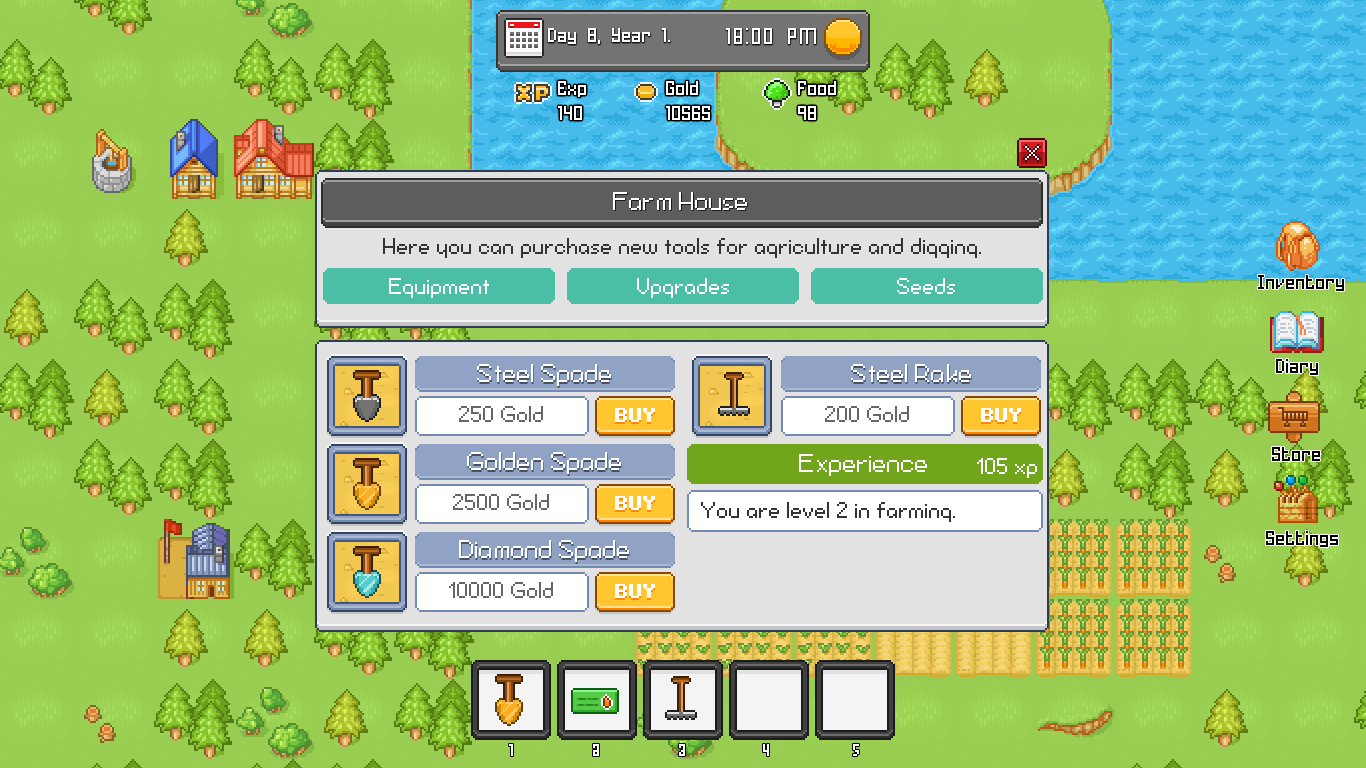 Try purchasing all tools, seeds and upgrades. Plant as many crops as you possibly can!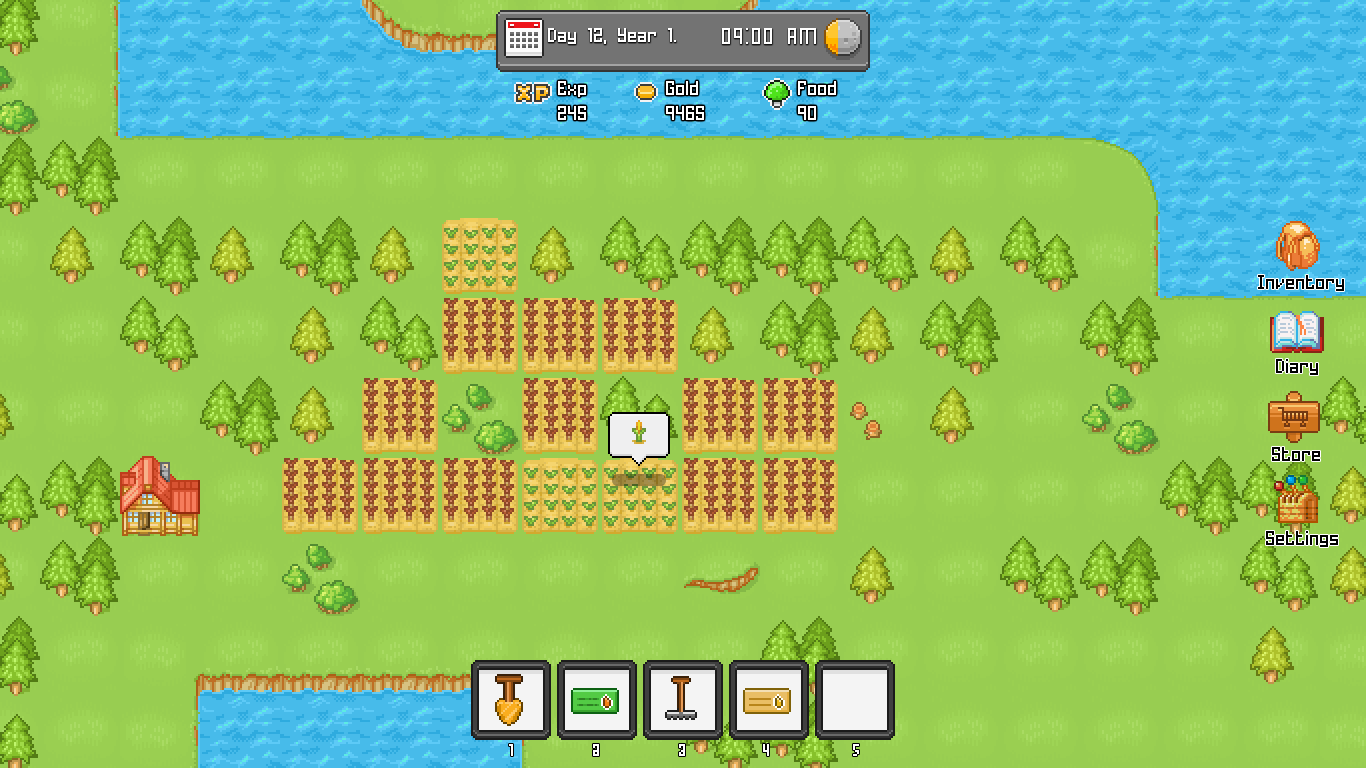 Crops can die if you don't harvest them in time.
Start a new game, toggle options and suggest new features we should add.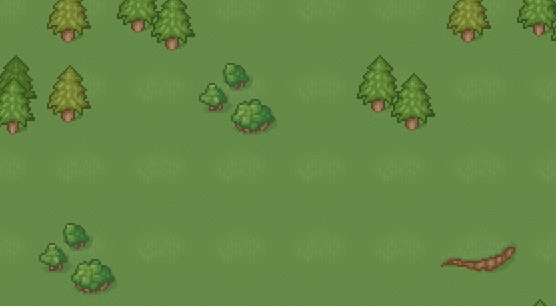 A little GIF of farming.

A small preview of tiles you can construct, Barracks, Lumber mill, Royal Palaces, Coal and Gem mines, Water Supplies, Chicken Coops, Houses, Pig Farms, Ships, Farms and buildings in construction.
Simply visit www.fallenisland.com to sign up for the Closed Beta.

Thanks a bunch!