**UPDATED with App Store & Game Trailer Link
This is our first article on our first game!
I am very excited to post on slideDB.
App Store Link: Apple.co
Preview Video: Youtu.be
Equaland is a mobile puzzle game with numbers and hexagonal tiles.
The goal is simple - make all numbered tiles have the same number!
But, you have to know that tiles have various colors, with different rules.


This is a screenshot of the 2nd stage of our game.
There are 3 numbered green tiles on the board.
When you press on a Green Tile, it gives 1 to every adjacent tiles, and itself loses numbers given to others.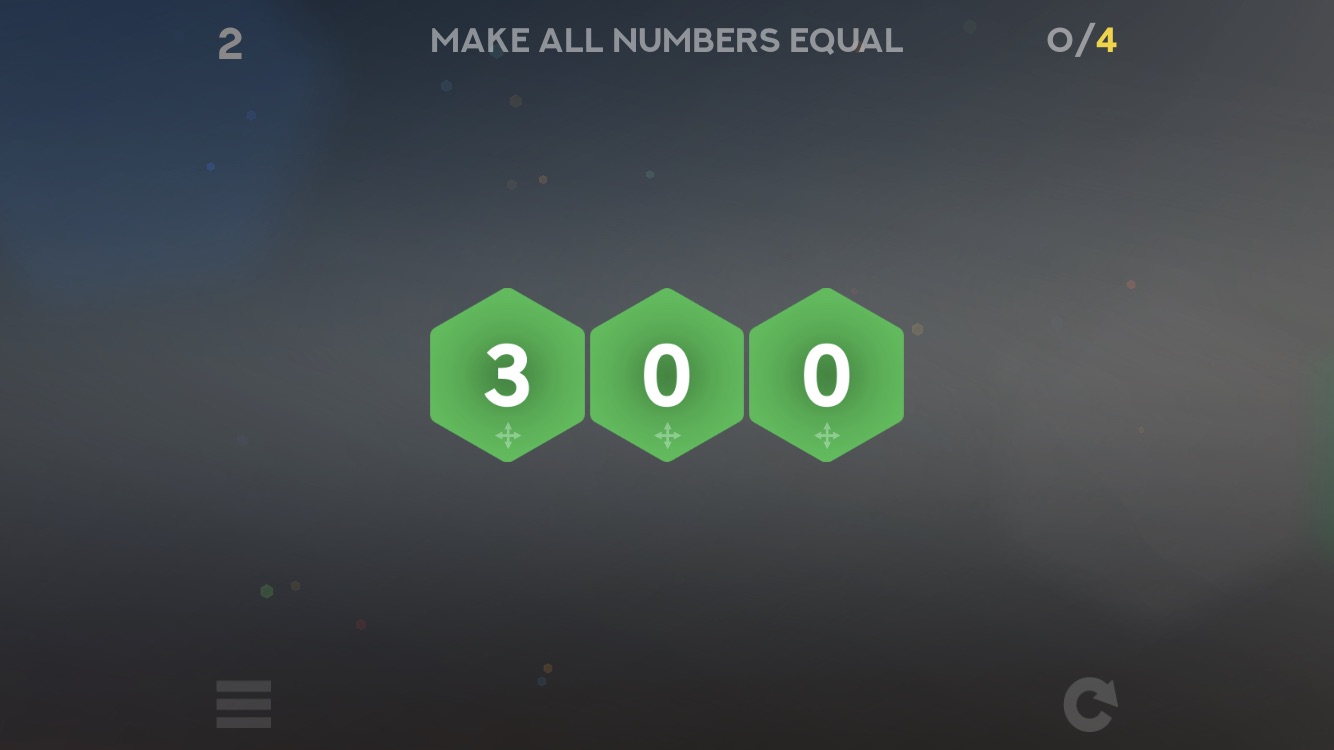 So when you press the leftmost tile on the board...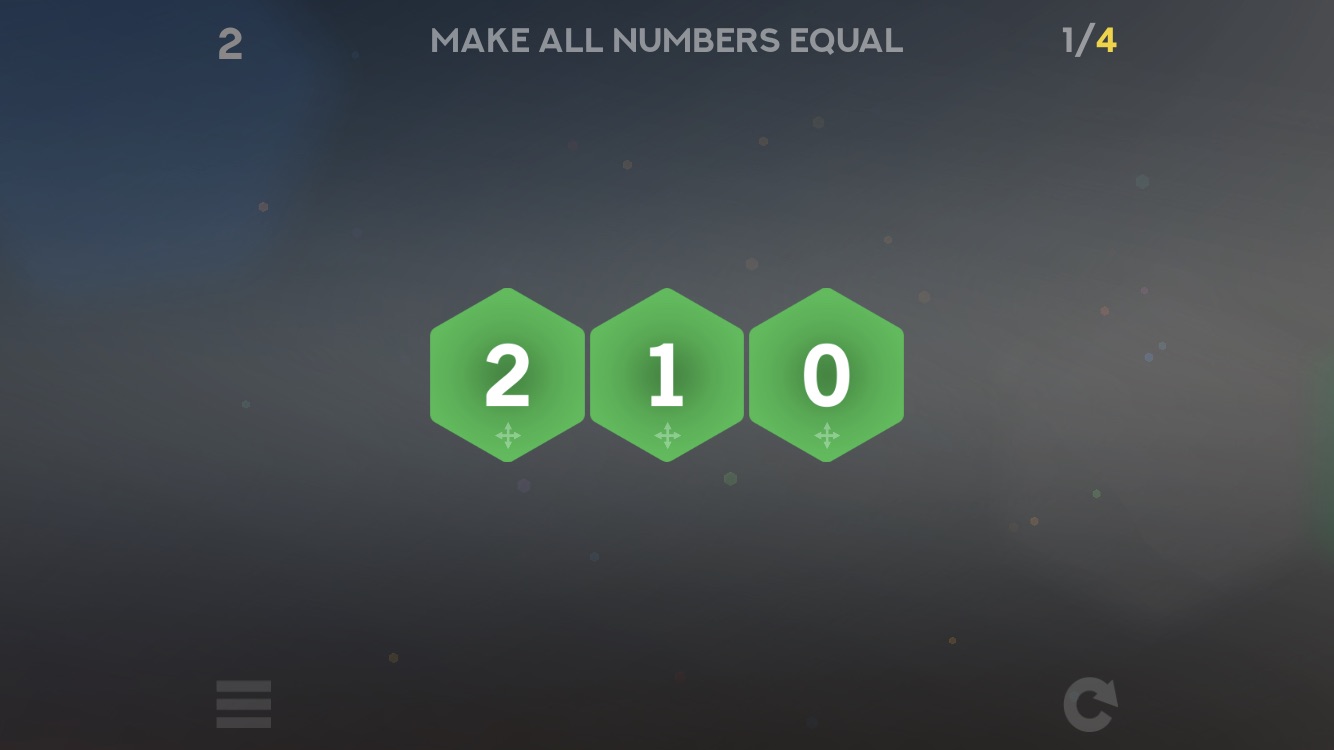 The number is passed on from the leftmost tile to the center tile.
Press Leftmost tile two more times...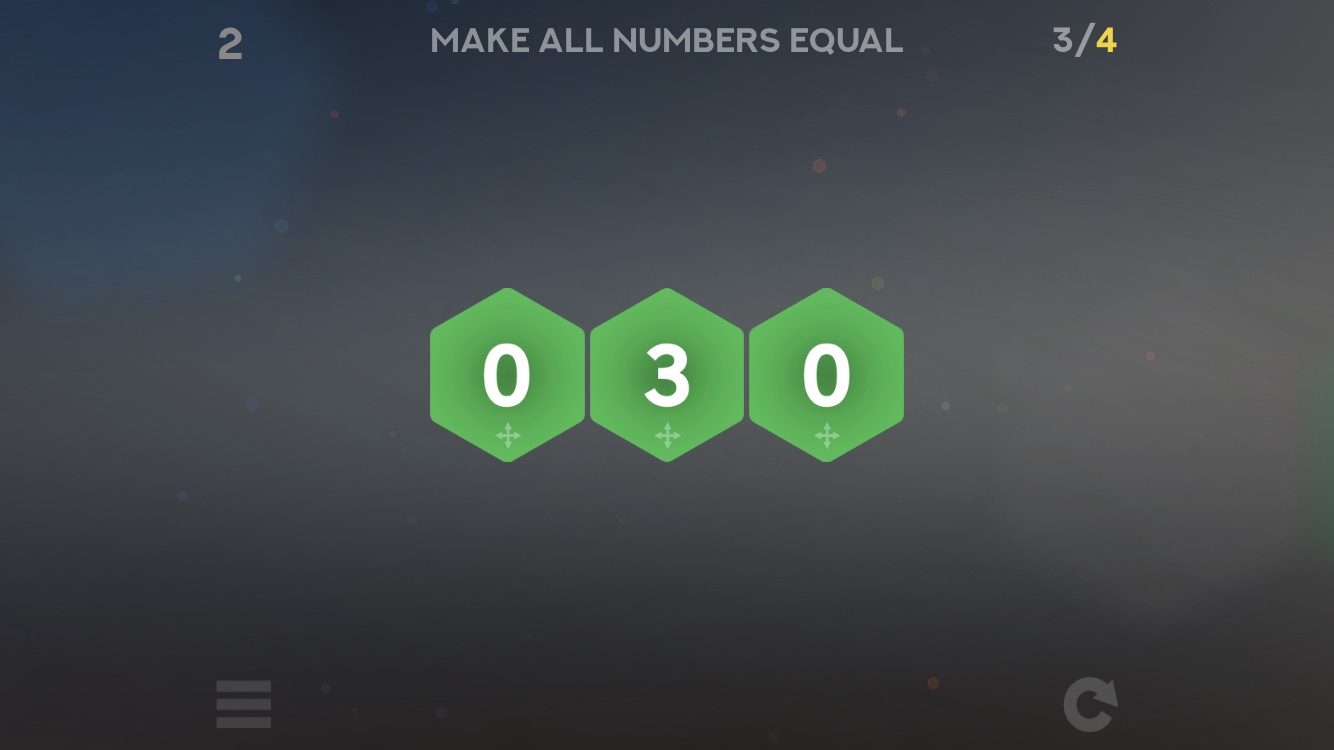 This is what you get.
Now you should know which tile to touch in order to make every tile to have the same number.


If you like puzzles and numbers, download our game from the App Store now!