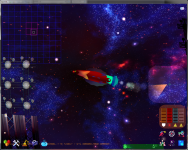 Hello gamers!
Well, it's August 2012 and we've been testing our Alpha Demo for several weeks now.
We need your help! The game is stablized but may not work on every machine. This is tragic for those who want to play the game but can't! Help us catch our bugs early so Desura will offer it on their platform, and so the game works on the widest possible variety of game systems.
Requirements:
More than 2GB RAM
Fairly recent video card (NVIDIA / ATI)
OpenAL-compatible sound
At least 4GB hard drive space
Windows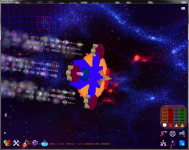 We have some questions we need answers for:
Did it install correctly?
Did the game run correctly?
Did the game work correctly?
Did you like the game? If so, tell us why, if not, tell us why.
Do you have any ideas for improvements? If so, tell us!
If the answer to 1 or 2 are no, then the game crashed. If the game crashed, we want you to send us a special log file that will tell us more about the problem. You will run a special version of the game a second time, and it will execute the game but dump a log.txt which we'll need back from you. You deserve special Kudos for doing this.
Since this is a "scientific" venture, we need you to be precise! First, download and install the game.
If it doesn't install: stop. Send us whatever error messages appear. If it installs but then the game doesn't work, please run the special "EITS-Logger.exe" found in the game's installation directory. This will output a file "log.txt" to your "My Documents/EITS" directory, which you can then email us directly at empire.in.the.sky@gmail.com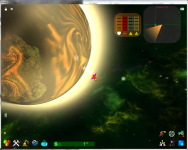 Try it today!
About 45 minutes to download. Once installed, it takes about 2 minutes to load normally when the game is started. No reboot is required after installation.
Please have anyone who you give a copy of the demo to email me their machine specs, "how do I?" questions, error messages, or creative feedback.
Anybody who wants their name in the final version credits must send us an email telling us how they want their name to appear (nickname, or real name or both)
You may also want to watch our training videos: