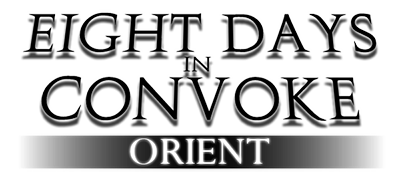 Travel east as your drive to abduct the occupants of the earth takes you to a new lands!
As promised, free DLC is inbound! No release date so far but expect a release sometime late next month. I'm currently devoting most of my game design efforts towards my new game 'Fulmination' but I should have the time to finish up the DLC by next month. The expansion known-as "Orient" will bring 15 new levels set in varying areas across Asia. The content will be implemented directly into 'Eight Days in Convoke' where the level selection screen will be preceded by an extra menu with the options of "Standard" and "Orient". As with previous levels, they will be in 3 separate groups with completion time tracking.
Another new feature that should hopefully be fully implemented into 'Orient' is spaceship selection. Although all ships will be identical, their appearance will be selectable with most being unlocked through in game completion.
All this will be available for free to all owners of the game regardless of purchase date or version, when the DLC is released, you will be prompted to download 'Orient' through the auto-updater. I will post more news further down the line about content and release date.
Thanks for reading and please remember to follow "Eight Days in Convoke" if you haven't already and why not check out my new game development project "Fulmination" here.