The Pytheas Alpha has landed!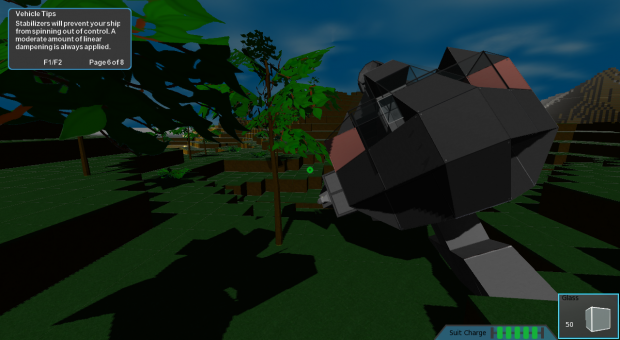 The first release is a free sandbox style experience. The shuttle and fighter class ships are the most complete. These ships feature a smaller base unit size than the larger class ships you will find. Smaller units allow you to pack more components and design features into a small space craft. You can create more complex fighters and shuttles while maintaining speed and maneuverability. The small class ships will become vital to planetary exploration.
Many more features are planned and are in the workshop! Pytheas will focus on a unique sandbox space simulator experience. Future builds will include features to expand the player's options and introduce challenging enemies and objectives.
Requirements:
Windows XP/Vista/7
Graphics card with pixel shader 2 support
DirectX 9 (OpenGL is not yet supported)
Required Software: (You may have these already installed)
OpenAL
MSVC++ Libraries
Download Links:
Moddb Download Page
DyVox Mirror
Please report any bugs or make suggestions on the Forums.
Give it a try and give some feedback! Have fun!