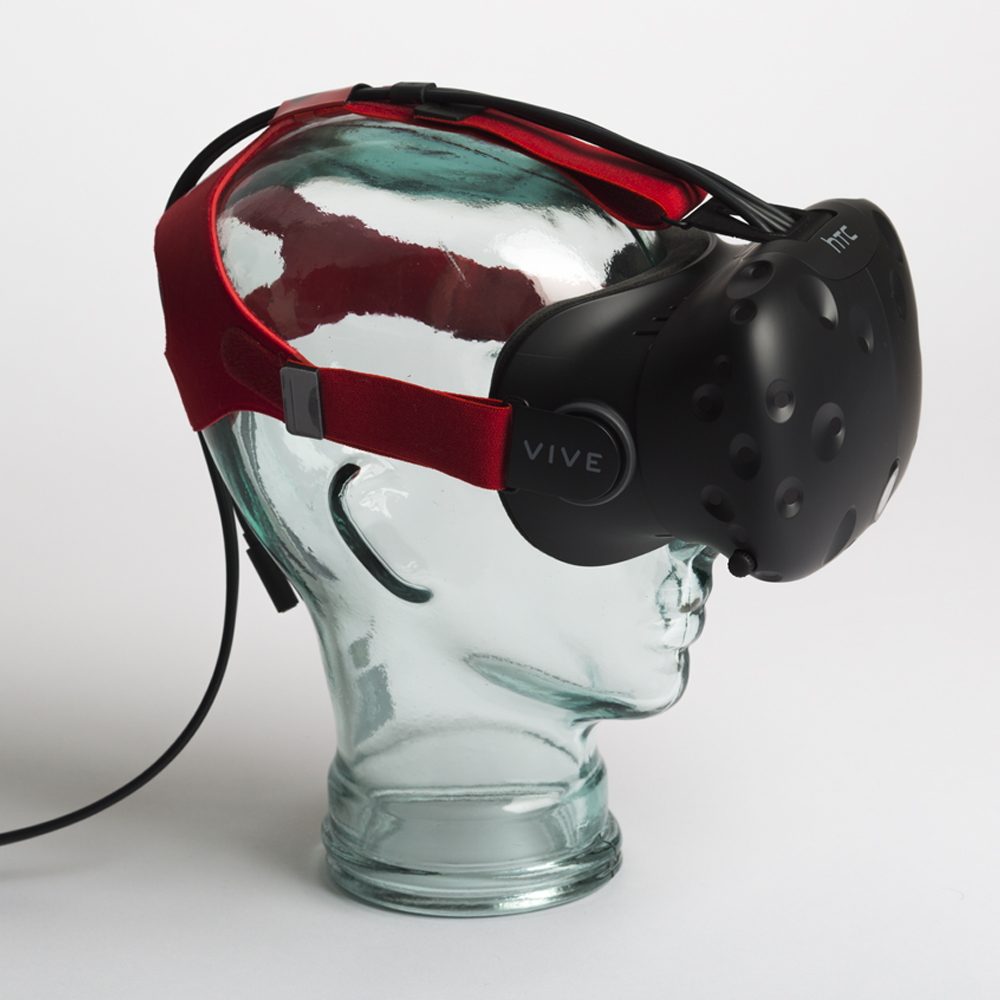 Over on the Secret Shop, The International DOTA 2 Championship merchanise store, Valve has revealed a special edition of its HTC Vive VR headset. This version of the headset sports a bright red head strap, and is branded with the DOTA 2 logo and The International DOTA 2 Championship logotype.
It's likely that the DOTA 2 branding will also coincide with more information about DOTA 2's VR support. In April of this year, Valve teases a VR spectator mode for DOTA 2 which allowed users to see the entire map, as well as totems representing each champion that could be expanded to show their currently equipped items and cooldowns.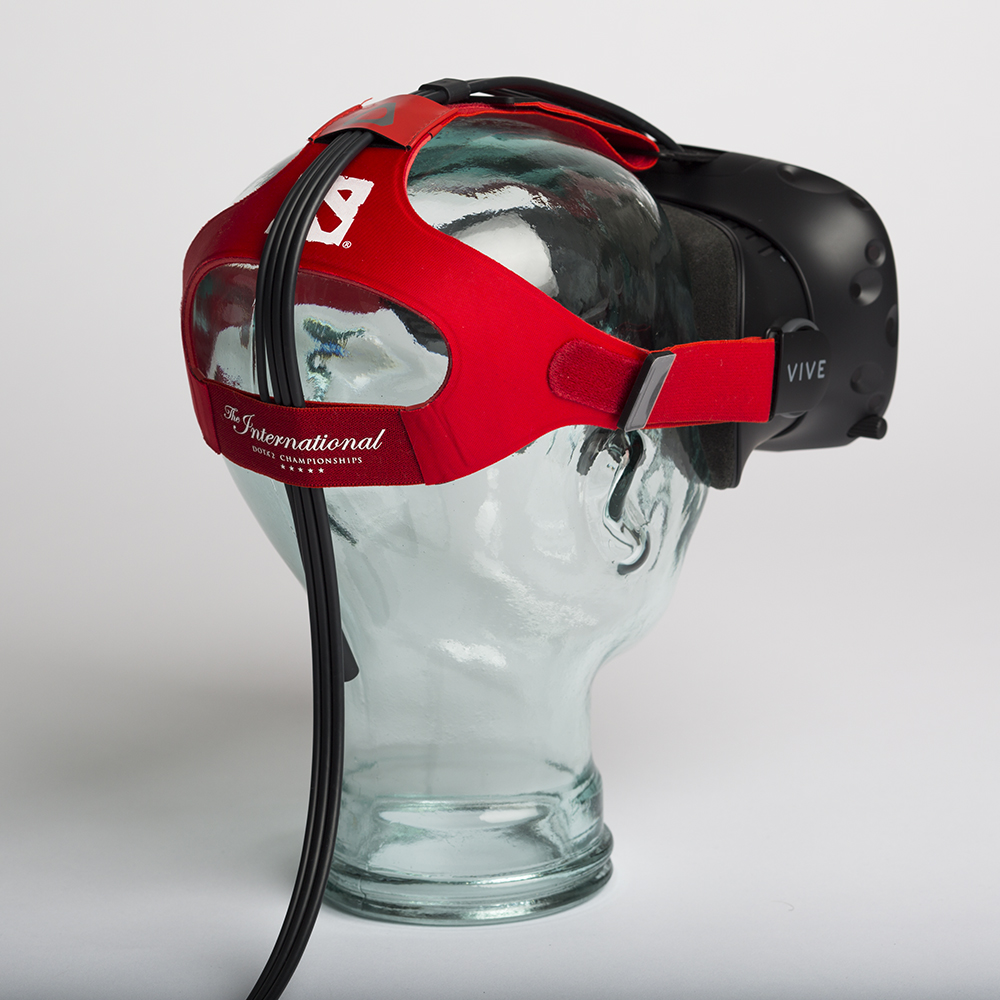 The rest of the actual VR hardware itself appears to remain unchanged, with only the head strap separating this from regular consumer Vive versions. As such, the price remains the same, at US$800. The shop does not yet appear to be open, as a blurb on the front page mentions that items can only currently be browsed and not yet purchased. But if you wanted to support The International this year, this is probably one of the best ways to do it.