So much news! It's been a while since I've posted news on IndieDB but today that changes because the Campaign Update has been released. Depending on how you purchased Digitanks you may need to update through Desura or through BMT Micro, but no matter who you are and what your name is you can try the demo on Desura or on the Digitanks website. Moreover, this update comes with a Linux version, a first for Digitanks. Update: The Linux version of Desura is currently in beta, and the Linux version of Digitanks released with it will be a launch title for Linux Desura. As a result it may not be immediately available through Desura, but it is currently available on the Digitanks website.
Also don't forget that I've extended the Digitanks Pay What You Want sale, which is a great way to support developers. You can pay any price you want, from $1 on up. A $1 minimum is imposed by our payment processor unfortunately.
And lastly, in celebration of the Linux release, Digitanks is now open-source! If you can do "The C++" then hop on over to GitHub where the Digitanks source code happily lives.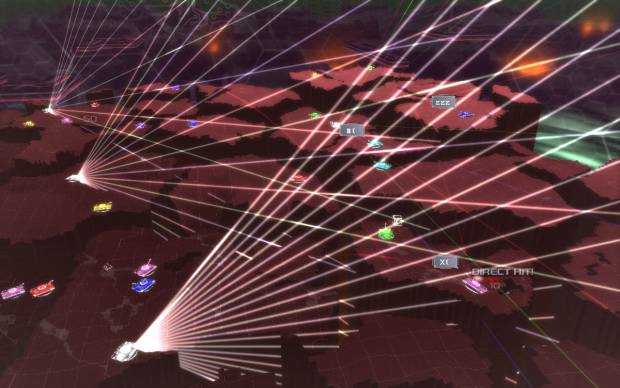 One last note. I'm currently working on prototyping the next Lunar Workshop game. The first prototype I've produced is called Codename: Infinite. Follow that link to see a video of what it's all about. Over the next few weeks/months I'll be showing off other prototypes on my Twitter feed, so if you want to have an input on what the next Lunar Workshop game will be, you can follow me, @VinoBS