Hello there. I am a little late as this is probably the longest I've gone without an update with myself being busy as usual. But here in this update I want to focus on more chapter 3 news which is still being developed as well, and some of the new scenes I'm setting up for the game, a few tweaks and more info on the season pass.
Without spoiling anything, chapter 3 gets you closer to find the real truth behind the death of Scarlet's parents. It comes down to who you can trust and who you can't, answering the interrogations correctly, as they play a much bigger role in this chapter, and lots more boss battles, since by this time Scarlet is leveled up nice and well, and smaller enemies won't do much. You'll meet new people who are on your side as well as getting the help of other detectives you met in chapters 1 and 2 as well as many new places to explore. As you try to find more clues in chapter 3, the game takes a step back from being linear and lets the player explore more. Remember, finding these clues and properly interrogating suspects can determine the final ending for the game.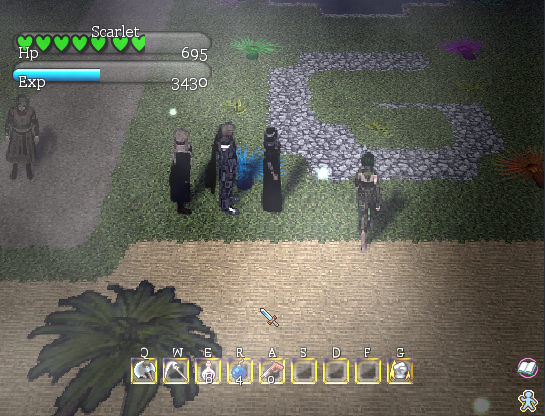 Between each day cycle there will be points in the game that will let the player learn more about Scarlet's life growing up, meeting her best friend Alex, and also an inside look at what the antagonist are doing, to better understand parts of the story. Seen at the screenshot, flashbacks have a more sepia tone to them while switching viewpoints will have a B&W tone to them.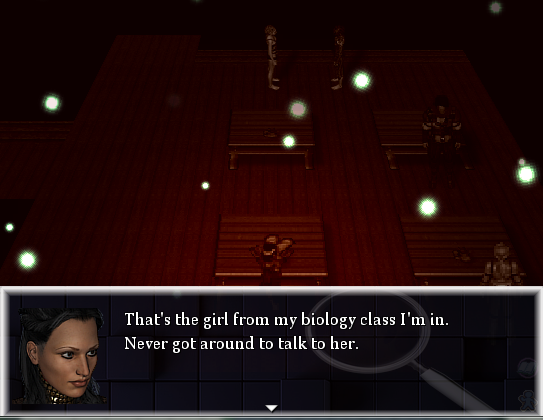 As far as tweaks, I changed some tilesets around to decrease the number of graphical glitches present. I also severely decreased the number of effects out on the screen as not only myself but the testers found them distracting, however the game still looks great. It will also better optimize the game to run on lower end CPU's.
Finally I want to get to the season pass, which contains the PDF art book and the 2 DLC's coming this summer as standalones. The first one will be called "Scarlet and the Haunted House", a prequel to the game, which features no action and relies on heavy atmosphere effects to create an eerie mood ( I promise no jump scares). It sets up like an episode from the anime Case Closed where you and a group of your friends go into an abandoned house nearby after rumors of it being haunted and next thing you know someone is killing people, with no way out and no form of communications to the outside world. You get to make the decision who is the killer out of the group of people based on interrogations and clues you find before the person strikes again.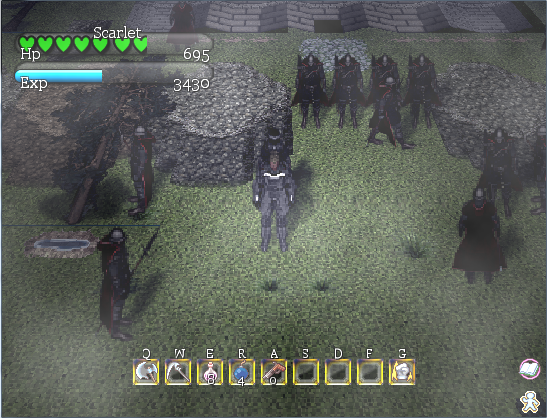 The 2nd one, taking place after the game, while less elaborate because it's still under development, is going to be about Scarlet solving a murder about a guy who gets sets on fire inside his car at a gas station, tied up. However there might be more to it, as it could be used to cover up a previous crime committed.
Finally I've decided to have the release date of the final game on June 27th. That date will probably change but it's more so a goal to get the game out before I work on a collaboration project with another video game. More info on that date and where to get the game at will be at a later date. Happy hunting!