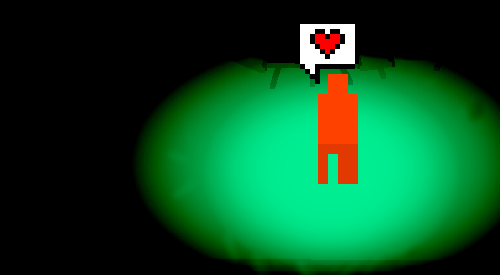 New gameplay option. Nightmode!

Become more like a poacher with this latest update, nightmode is a new gameplay option similar to hardmode or start-stop. When it is on you can only see in a small circle around yourself and it comes with 2 new unlocks based on visual aids and a new pickup variant. I've also stuck in a new enemy that starts at wave 20, Piggyogs! They are hungry for your pickups and will seek them out when they are present to eat them. This update is going to be one of the last planned updates to this game as I will be moving on to work on AudioTree and other unannounced projects more.
Before I go into depth on the update you can get it here,


and below you'll find information on the future of the project and some other things I've put together recently.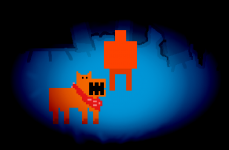 The new enemy and the reduced vision of nightmode.

The unlocks are simple at fifty spree points you will be able to see pickups due to small spotlights that will appear over them and at 90 your ring of vision will increase a small amount. When using the bomb pickup if nightmode is on a flare will shoot into the sky and for a moderate amount of time hugely increase your vision and make the game alot easier, aswell as killing your current wave like the bomb already does.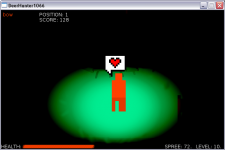 Its good to be alone at night, much better than a bears company!
"So what next?" you ask, well I hope to have some time to work on an update with some boss battles, probably every 10 waves. This could be a way off though because now that I'm at a point where most of the stuff is done I'm going to start working on the next little project, if you have any ideas at all for this let me know in the comments below!
If youve looked at the new images on this page you will have seen a shot of a stag, that will probably be the first boss added, I'm just finishing his animations at the moment.
The future of obscure worlds should hold many more little free projects like this for you all so stay tuned, if you want to receive more regular updates subscribe to my twitter, I post often whenever I've done some work.


That stag.
I recently finished a new sideproject, an AI experiment into artificial intelligence and the simulation of really basic life, it has plants that depend on water supply and creatures that can change their behaviour when they become hungry or low on health.
Get that here,



Also a free early alpha of AudioTree for
anyone that donates, theres not alot enabled atm but it'll be a sweet
preview for anyone wanting to see what its looking like atm and a ticket
to further alpha-updates!
As always until the next update have a fantastic day, I hope your all having some of the lovely sunny weather I'm enjoying in Wales at the moment.