Alright so surprisingly I've actually managed to do a few things. So a while ago I put action messages in. Now I've made them smooth and random: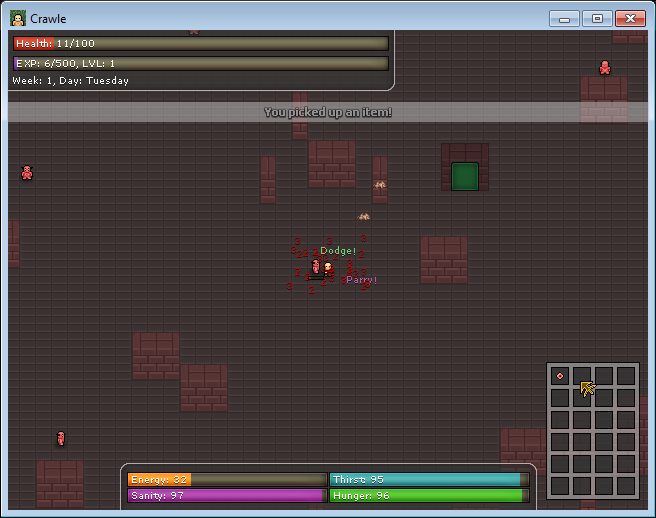 As you can see, they scroll upwards and placed randomly. Oh and you can all see that I've added a Dodge, Parry and Miss system.
Also the item system is now about 90% done: chests, baskets and pots will now drop actual items (usually random). Just gotta finish the item description box and then it'll be done!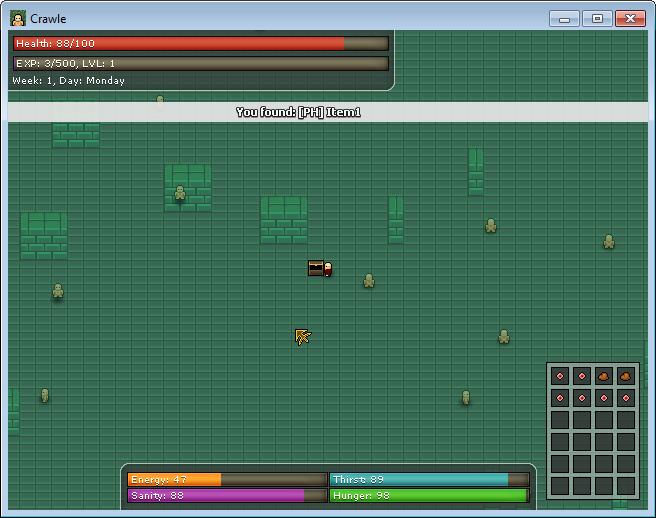 Changelog for this week:
# FIXES
- Fixed action message positioning and fading.
# CHANGES
- Chests, baskets and pots now give you items instead of EXP.