Woohoo I actually did something productive today!
Well today's focus turned from doing corners to creating an emote system (which is like 98% completed) and adding a few more things to the world generation.
Now, I've noticed that our world gen is probably not going to work above x50 worlds. This is because at a certain point, all the types of things on the map start to align diagonally. Naturally, that's because of the algorithm.
Anyway to combat this I've simply been working on adding more things to the world. Some of my plans are:
- Long grass
- Ploughed land.
- More types of flowers
- More types of stones (i.e. pebbles)
- Villages
- Different variations of the current textures e.g. dirt.
What I've done so far are:
- Cracks
- Twigs
- Packs of animals
- Chests/Crates/Boxes
- A few small pebbles
And ofcourse a screenshot with most of the stuff I've already done: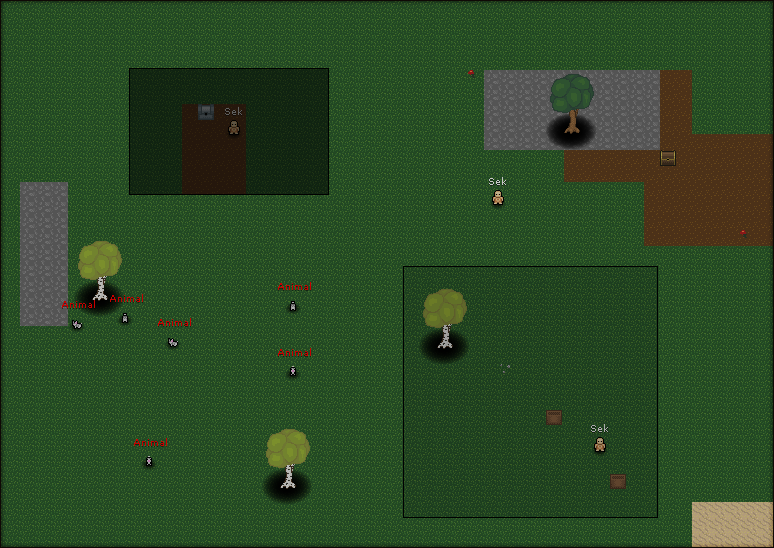 -----
Original topic: Sleepystudios.com