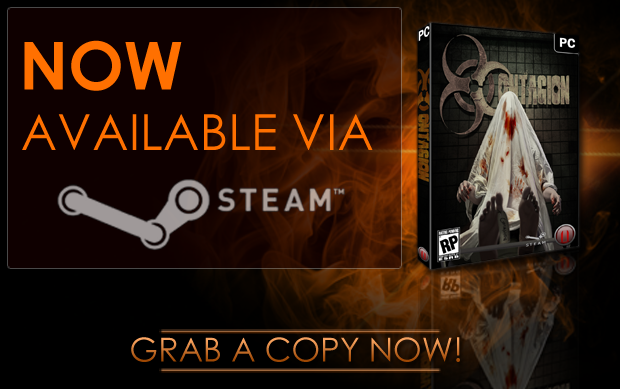 We're excited to announce that Contagion is no longer in Beta or "Early Access" anymore but now a Newly Released Full Game! We're very excited but of course nervous though the reception has been very positive and we hope to keep it so as we are working on releasing quite a bit throughout the week and the Contagion SDK this Sunday for our modding community! We'd also like to share (we know the animation is a bit off but this has more to do with the fact that we've finally bridged the gap between Non-Valve Games and SFM) our Cinematic SFM Release Trailer. We hope you enjoy! For those who are/were big in the modding scene the Music is done by our very own Ed Harrison (NeoTokyo)!
Release being the big deal that it is we decided to go big with a competition that would launch with the release of Contagion! We've done all kinds of challenges/competitions and they tend to rarely connect with enough users so we wanted to do something that pretty much everyone could partake in with a fairly equal shot at winning. We're currently holding an Official Contagion - Let's Play Competition with prizes exceeding $12,500 USD. All you need is a copy of Contagion and a Youtube account. Check out this instructional video for more information and/or visit Contagion-game
We started so small so long ago, then came ModDB and things picked up, ZPS grew into a very popular mod but couldn't have happened without Twilight and Rhone from ZP1, and now we've got Contagion on IndieDB which took 2nd place after Starbound. We've got a great community and a great place we all call home whether it be ModDB/IndieDB/SlideDB. Want to thank everyone here for those that showed their support and made this possible. To some it's not a big deal but for us our first Fully Released Indie title means a great deal. Thank you!

-The Contagion Team