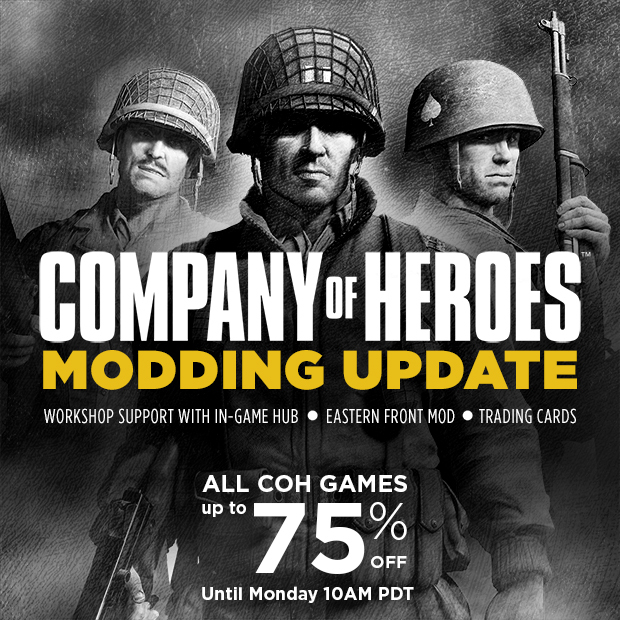 Top class community content and modding haves played a major part in the longevity of the original Company of Heroes. And we want to help that continue! That's why we have just updated the game with Steam Workshop capabilities and an in-game Workshop hub. This means you can now play, share, and manage your subscriptions to custom scenarios without exiting the game, or manually installing files!

What's more, the incredible Eastern Front mod for Company of Heroes is now available on Steam. Get ready to wage war with the original Company of Heroes 2 factions, the Soviet Army and the German Ostheer, in the original game!

Additionally, for all you collectors out there, you'll be excited to hear that this update also sees the introduction of Steam Trading Cards.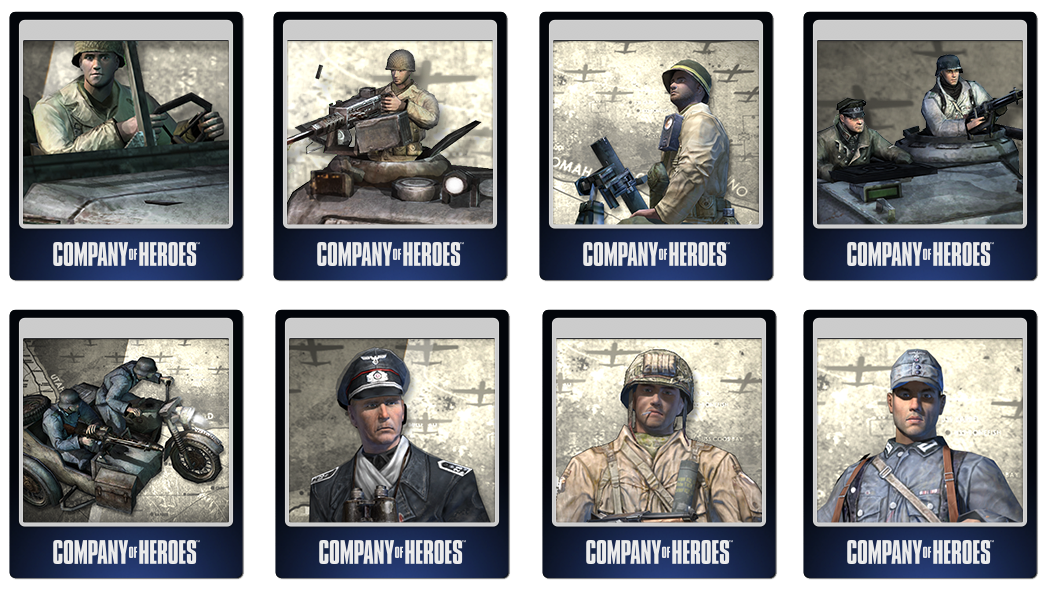 Alongside these updates, we're running a massive Steam sale until 10 AM PDT on June 5th! All Company of Heroes and Company of Heroes 2 games and expansions will be 75% off, and all Company of Heroes 2 paid DLC will be 66% off.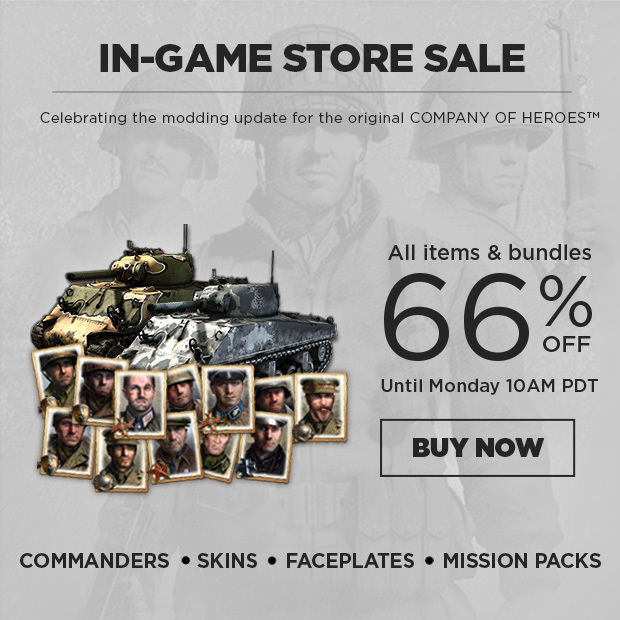 See you on the battlefield!


COH1 Patch - Change List

- Workshop support added
- New workshop button on the main menu

- Fix for custom map replay file crash
- Fix for custom map save game loading crash

- Added Steam Trading Cards