Hello, everyone

Cold Shell made it to the Top-100 games here on IndieDB. Thank you for your support! You can vote for it in the Upcoming games > Arcade category here >> Indiedb.com << Every single vote counts!

Such a simple concept - bashable and breakable boxes. And so many cool features to do with it. I really enjoy the interactivity now :)

In the previous article I've covered my dev process of implementing player-to-box interactions. Basically pushing and breaking. It looks fun and i went ahead to allow AI some basic interactions as well.

For example I've decided to drop a load of boxes onto the boss's arena and allow his machine gun to wreck them. Take a look: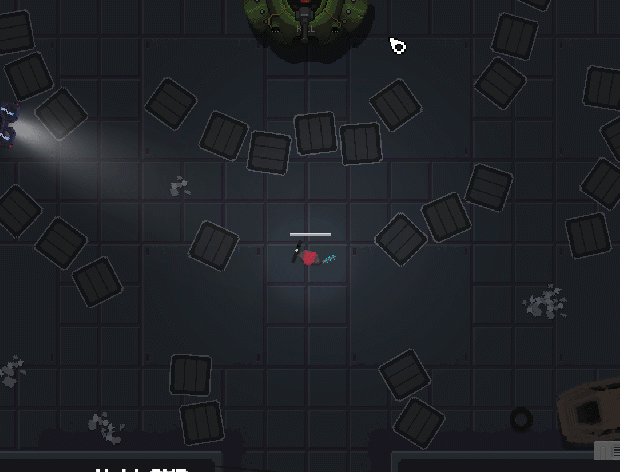 Ok, cool, awesome. But I've noticed that player is somewhat limited. Like one can't click through boxes. At my showcase I've noticed that lots of players hesitate to use skills when they start playing and just click around. Got it covered now: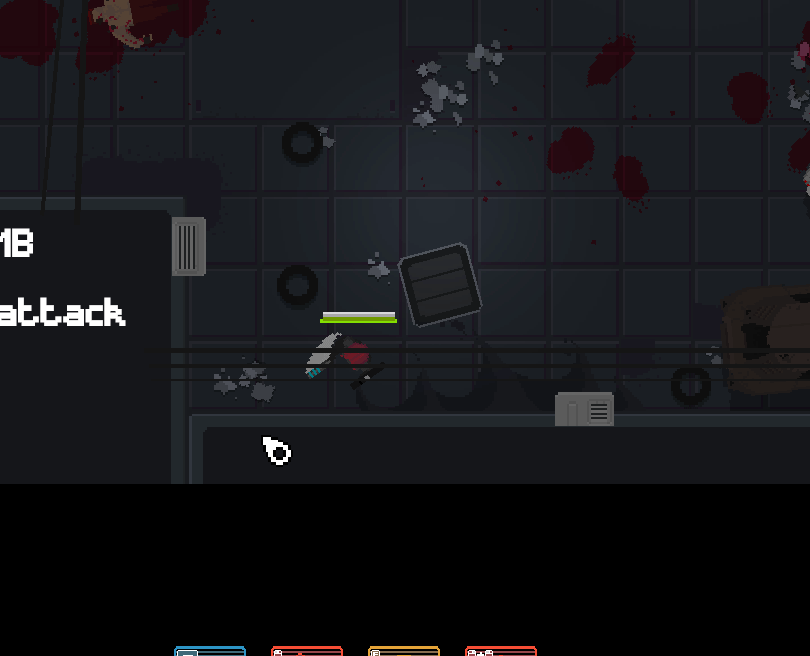 Boxes have 3 hp - mostly to visualize the pointlessness of just hitting them. You can still do it, sure. Go ahead and show those boxes who is the boss here, if you please :)

Here i got new floor and walls tiles from my new artist. Since as for now i use the boss fight as a testing ground, tiles were applied here to check them out.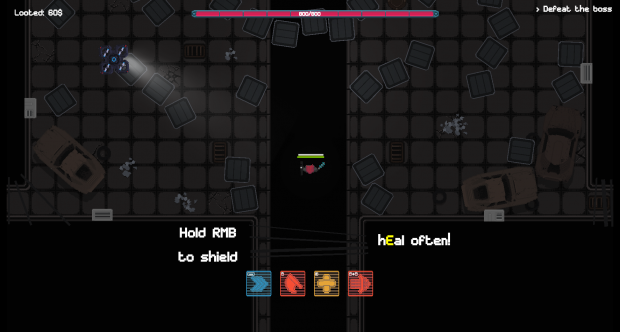 New tiles use another color palette thus making decals, player and enemies look "strange". The artist is working on that (or at least keeps saying so). On the bright side - lights look much better now. I'm not an artist, so i don't know how it works, but it just works.

Boss rolling in now smashes some boxes on it's way. Just for the sake of it looking badass :)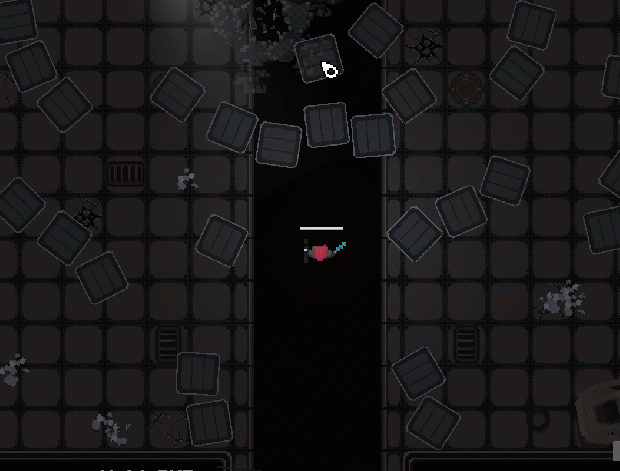 With that done, my attention forwarded his second phase. I've decided to allow the boss to break the boxes on impact. Well, he looks really angry now, crushing stuff on his way :)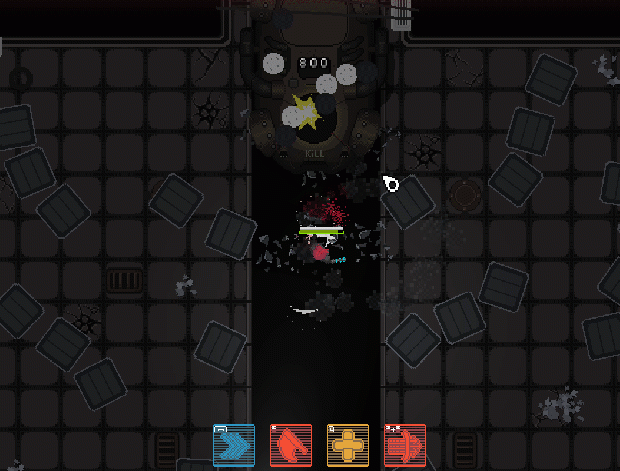 One can lay waste to all those boxes on the arena. Making it look like "Yup, it was hell of a battle here".

That's it for this blog post. Well done reading it all the way here. It means a lot to me.

A friendly reminder - you can vote for Cold Shell here on IndieDB Indiedb.com if you feel it's worthy :)