We're launching the game on August 9 on Steam! Chapter One will be available for Windows and Mac for you to experience, and influence, the story of Iskendrun and its inhabitants.
Chapter One is big! It's got five narrative branches, multiple boss fights, tons of quests, rebindable controls (you can play with one hand on a controller!), multiple difficulties, adjustable game speed, adjustable text speed, our Balance of Power story-influencing system - and that's not even everything. There's a lot going on!
We've been working extra hard to get the game to this point, and there's still plenty of bug fixing and polish to do between now and release, but we're really happy with how the game has come together.
In fact, last month we added a frequently requested feature we call "Wait Mode."
What is Wait Mode?
When we took the game to shows, we'd often get asked if there was a way to pause the game so that it'd be possible to survey what was going on or to issue commands. After a lot of hard work and planning, we found a way!
You can now press the (rebindable!) Wait Mode button and the action will freeze - except you can still navigate the map and issue commands to your characters.
That means it's possible to pull off simultaneous combos across characters, like this: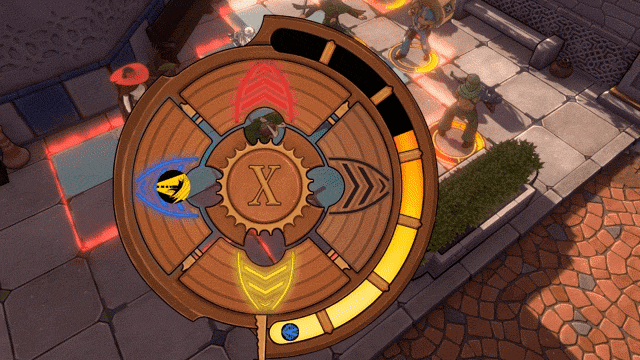 Staggering Shot + Combobreaker!
Now, if you want the game to play slower and give you unlimited time to deliberate your next move, the option is there!
Want the game to be faster but to let you pause to issue commands? Done!
Or, you can disable Wait Mode altogether and play the game in its "classic" setup. The choice is yours!
Visible Status Effects
We also made another quality-of-life improvement: the status effects on a given character are now visible in the UI, along with how much time is left on them and how many stacks there are.
Say one of your Brutes is Corrupted - you'll see a Corruption icon next to their entry in the side UI along with how many stacks (if applicable!) of that status effect they have. The grey countdown circle shows you how much time is left on the effect, too!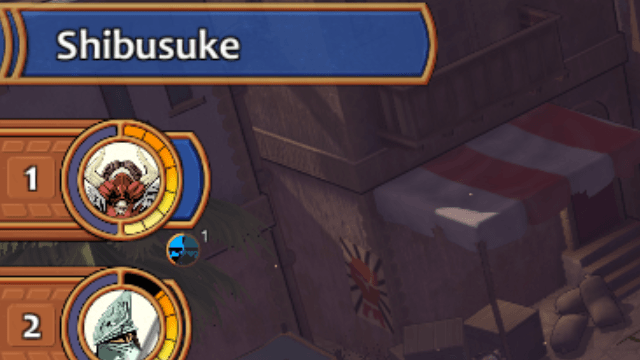 That's a lot of Corruption all at once!
Chapter One of City of the Shroud comes to Steam on August 9 - you can find it on Steam here!