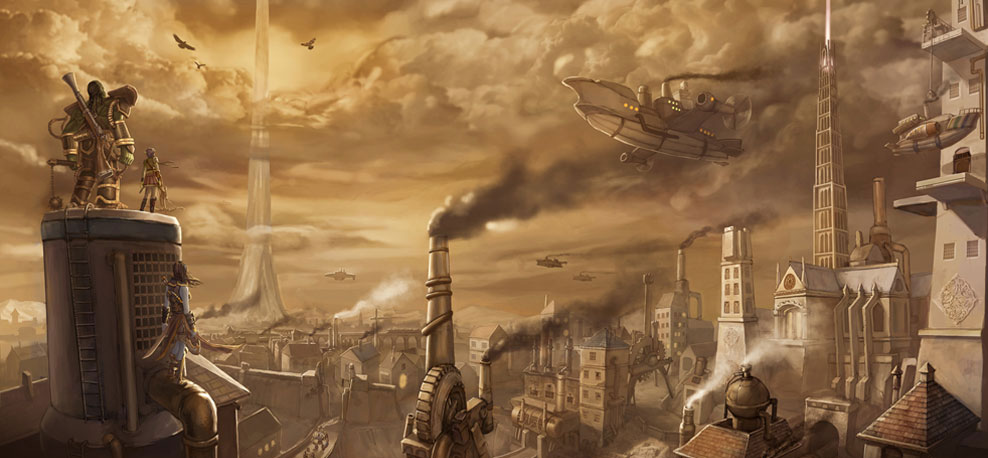 It's been almost a month since the Sneak Peek Test walked out of the spotlight. Everything is going fairly well so far (apart from some cutbacks). As always, we don't want you to miss out on the grand background behind this game, and we do believe that this is one of the greatest parts of City of Steam.
So for longer than we had ever previously planned, the Steamtoiler has been stating every page is 75% done, ooppps. Finally we can come back and populate these pages with some content!
Check out some of the intriguing backstories for the World Machine, the very world City of Steam is based on. I must say that the Unity project for the World Machine is dazzling, a group of us at the office just stared unblinkingly at the revolving animated gears for longer than we'd like to admit upon its completion.
We've also added highlights on the Nations you'll find clear evidence of in the game. – Avenoss, The Heartlands, Ostenia and Stoigmar.
Next we've also added the backstory of the city-state of Nexus, where City of Steam takes place. So there updates really do give you a nice impression of the scale and size of the world we're presenting.
Any comments? Head to our forum posts about the World Machine, Nations and Nexus respectively.
Stay tuned for more website updates and we'll be working on getting rid of that laborous Steamtoiler.