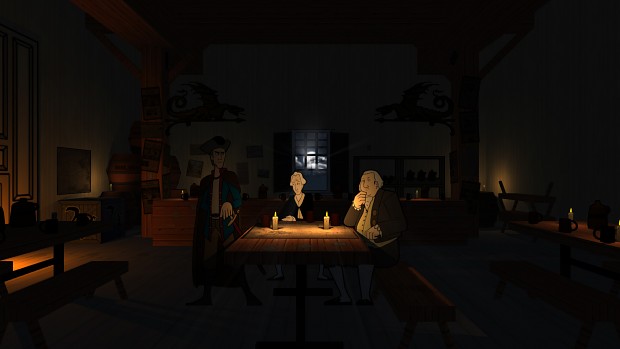 Children of Liberty began pre-production in 2009, at the Savannah College of Art and Design. Dan Silvers, Resident Game Designer at Lantana Games, had been approached by the Minuteman National Historic Parks to make a game for their website. A few students gathered on the third floor of Montgomery Hall to hash out some ideas for a game revolving around the American Revolution. Among them, Dan Silvers and Samuel Paley, eventual co-founders of Lantana Games. None of the original ideas thought up there felt right. It would take almost three months for the right strike of inspiration: a conversation Dan had with his mom, an historian specializing in the Revolution, about kid spies.
Back home in Boston, Dan teamed up with two other friends from school to prototype the original version of Children of Liberty, a purely 2D game that focused on platforming with light stealth elements. The game did not end up being commissioned by the Park Service, but the Lantana team decided to run with it. The original team consisted of Dan on game design + programming; Maura Wright on character design and animation; and Julia Smith on environmental art. Sam eventually moved up and spent a couple years helping develop Lantana Games as a business, but left to form CritSuccess later on.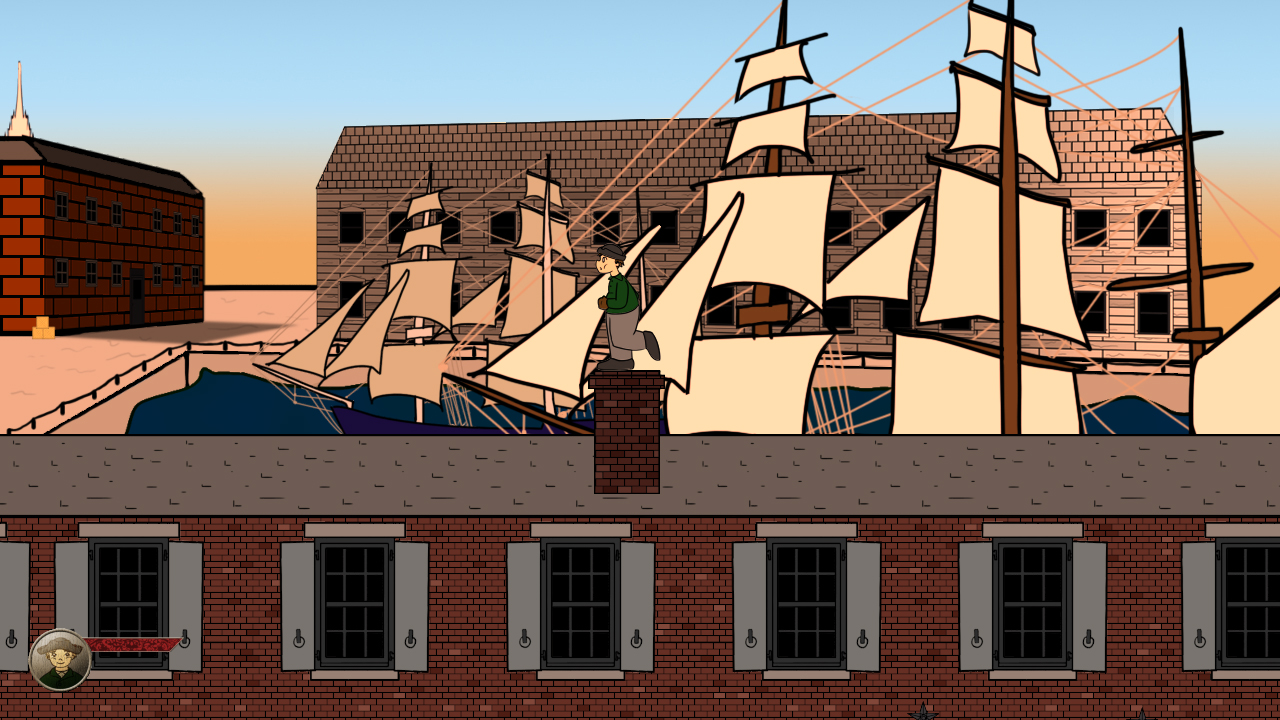 Original Prototype, circa 2010
This original prototype, built in Multimedia Fusion 2 Developer, barely resembles what Children of Liberty is today. Around the time the project began to move into Unity at the start of 2011, Maura left the project and two new animators/character designers were brought on board: Ricky Bryant Jr. and Michael Winn. Mike focused on the kids redesigns and character portraits, while Ricky focused on NPC's. Thus, the revamp began. While the old game still starred the four rascals of today's game, they were a lot more innocent. The story was more or less the kids going along for the ride instead of them uncovering a tale of conspiracy and intrigue. Their designs have also changed a lot in the last four years. The entire game has gone through a massive overhaul.

Joseph remains the most similar, both mechanically and in terms of design. His double jump is one of the few mechanics brought over from the original game, though now he flips on his second jump. His outfit is more reflective of Patriot garb, but overall his design change is nothing unexpected. The biggest addition to Joseph has been his wooden sword, which he uses to perform takedowns from the shadows.
Ally's mechanics used to mimic Princess Peach in Super Mario Bros 2. When the player held jump, she would float for an extended period of time. In the new version of the game, she more closely resembles Sonic the Hedgehog, with her wind-up sprint, and her Princess Float has been changed to a Wall Run on the Blue Line, allowing her to perform roundhouse kick takedowns.
Doug is also fairly similar to his original version, however his weight has been shifted upward to his chest to help him appear just a bit more confident. His buttstomp from the original game was changed to a ground pound, but mechanically it is the same: stun enemies. While we also originally had given him a dash with which he could slam enemies, we have been prototyping a new counter-attack move for him, which when done in tandem with surprising enemies could give Doug an extra layer of stealthiness.
And finally, Sarah. She has had the biggest change, easily. Sarah used to be very innocent – almost wimpy. When the time came to revamp everything, her character was completely reinvented. Sarah was given a full makeover in terms of narrative, design, and mechanics. Like Ally, Sarah used to have a float, only hers was vertical. That float was replaced with a Yoyo that Sarah can use to grapple to hangers and tie Redcoats up by their ankles. Her innocent blue dress was replaced with a simplified Wampanoag-inspired outfit, covered with a dark navy shawl. Sarah became much more mature, and though she has her silly moments, she is easily the most "adult" of the bunch, despite being the youngest.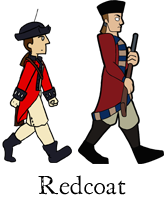 The Redcoats has obviously also undergone serious design changes, the least of which being that their animation set is designed for front, back, and side, instead of just side.
Children of Liberty has also undergone serious mechanical overhaul. While platforming-inspired movement still remains, it is the stealth that has been given the focus. What would eventually become "The Blue Line" started out as shadow objects. The player could hide in these shadows and shuffle around in them, but upon leaving the shadow they would be visible to Redcoats. The blue line allows the player to shuffle in the background without risk of leaving cover unless they specifically decide to. The 3D movement involved with stealth now also grants the player the ability to peek around corners, perform corner takedowns, and turn onto perpendicular tracks. While the original few Unity builds of the game limited stealth movement to shadow objects, much in the same way movement had been limited in the old Multimedia Fusion build, we soon found players not only wanted more places to hide, but wanted hiding to be something you could do at the tap of a direction, not just when the level design called for it. Thus, hiding and shuffling was freed up, and The Blue Line was created.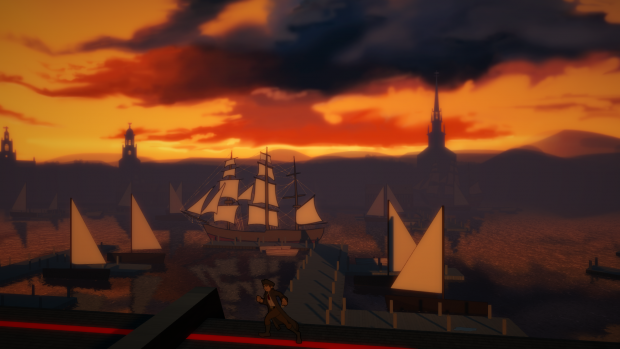 Then came the lights. The original prototype, built in Multimedia Fusion, simulated ambient light decently well, but had no realtime lighting capabilities. This meant the shadows were in-game objects. This worked okay, but over time proved to be very limiting in terms of gameplay possibilities. The first thing we did in Unity was recreate the ambient lighting with a quick change of the render settings (much to the frustration of Dan over the time wasted building that system in Fusion). Soon afterward (like 1 minute afterward) we discovered our sprites, with the right shader settings, would cast realtime shadows on our levels. At this point, there was no turning back. This WAS Children of Liberty, the one we had always wanted to build.
While we could see the game coming to life before our eyes, we couldn't hear it, not until Rob Jaret came on board. In the next update, we'll take a look at/listen to some of the sounds, music, and voices of Children of Liberty, and how this game pushes the audio envelope forward.