Hello there!
I'm Beau "Protroid" LaManna, Developer and Community Manager for BLOODCRUSHER II: THIS IS A SUBTITLE. Last week, Derek "open_sketchbook" Chappell talked about our level generation system. If you haven't read that, you really should, because it is really cool, and it also has pictures, which make most everything better.
Something that Derek briefly touched on last week was the basic set up involved in a game of Bloodcrusher II. This involves selecting two things that will be your friends throughout the entire game, a badge and a melee weapon. It is important to note that once you select your melee weapon and badge, their effects will stick around until your run is over (IE: You die in some horribly gruesome fashion). Of course once that happens you are more than welcome to try a new combination of badges and melee weapons.
When you first load Bloodcrusher for the first time, you will have a small selection of melee weapons and one badge, the Standard Badge. It is, for all intents and purposes the "vanilla" version of Bloodcrusher II. You don't get any bonuses for using it, but nothing adversely affects you either. Weapons still spawn, maps still generate, and Grunts remain satisfying to shoot.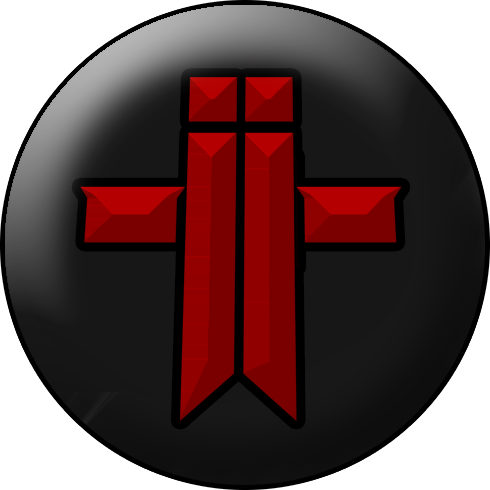 It looks like an ordinary Badge, because it is an ordinary Badge! (Concept)
Then all of a sudden, you get a new badge! The two most likely ways you did this was defeating a mini-boss or finding a secret area. Regardless, the game randomly selects one of the possible badges and unlocks it for use. It is now yours to use, forever.
What are some of these special modifiers badges provide? Lets look at the Mad Bomber to start.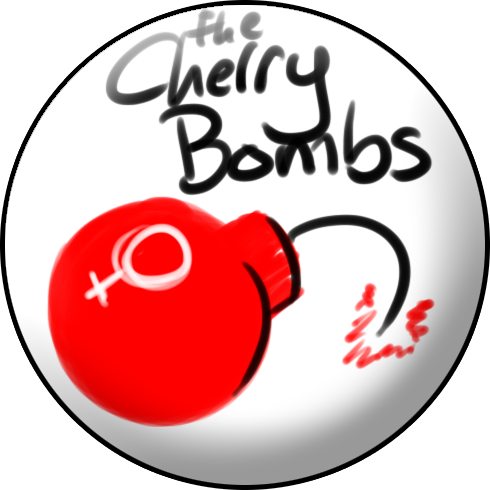 I'm your Ch-Ch-Ch-Cherry Bomb (Concept)
This badge is based on Crushgal's favorite riot grrrl band, the Cherry Bombs. Same as their explosive namesake, the Mad Bomber badge grants Crushgal the ability to pack more Grenades, and even gives her one at the start of your run. To top it off, it also makes it so you take less damage from explosives, allowing for more rocket jumps, and more beautiful displays of explosive harmony. However, this amazing power comes with a great cost, in this case being a large part of your ability to hurt anything with non explosive weapons.
The Professional Badge is designed for more suicidal advanced players. It grants you more experience from kills, a lot more. You will be able to fill your killometer with ease. The only issue is that you can't use guns. Grenades still work, but thats all the ranged assistance you'll get. The rest is up to your wits and strength that separates you from the n00bs.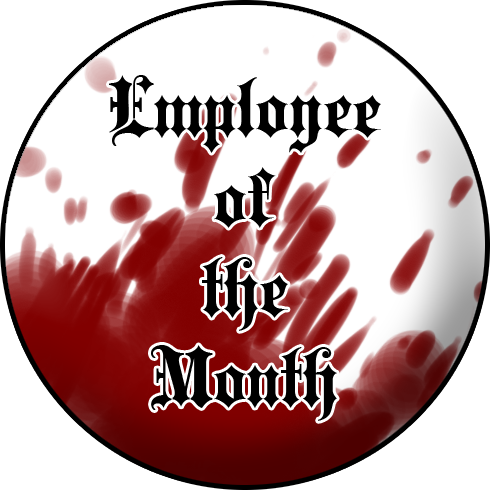 Congrats on the promotion man (Concept)
The final badge I'll reveal today is the Mule. It vests in you the mighty power of the Clinton. This allows for you, much like Bill Clinton, to carry large amounts of ammunition on you at all times, twice as much as a normal non-Clinton man. However, much like Clinton, you can't take many hits, resulting in an early impeachment from life should you not be careful.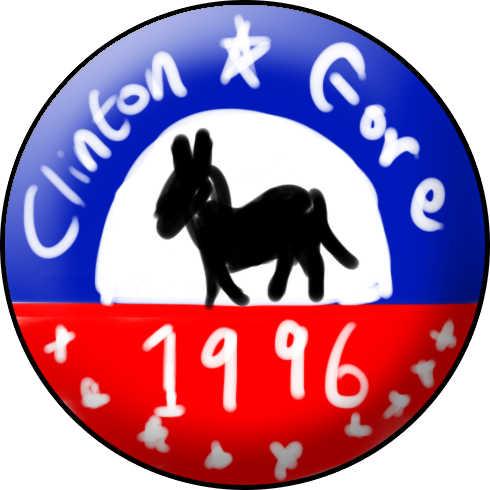 Oh yeah, Al Gore does some things too (Concept)
Before I crawl back to wherever I came from, a quick reminder that we have suggestions for Guns and Melee Weapons! We love what you guys are suggesting so far, and we are going to be announcing which ones are getting accepted so far soon, so suggest more before it is too late!
Next week, we'll be back to talk about the other half of the preparations you will undergo before you start a run, and that is selecting a melee weapon.