Yes you heard that right, You can still play Blood Multiplayer using a program called Meltdown, there are still people playing it everyday, Invite your friends, Let them know about this so you can all enjoy Co-op, Bloodbath or 2-Bases games together, Here are some of the great things you can do with Meltdown and quick Step-by-step guides on How to use it :
Features :
Quick and easy server creation and management with all options you need.
Large set of Custom maps, Including the ones uploaded daily.
Lobbies tabs with Chat and Servers listing.
Supports Duke3D (And hDuke, xDuke and EDuke32) ,Shadow Warrior (And SWP) And Redneck Rampage.
Instructions :
Get "Meltdown" Client
Install It, Just follow the simple instructions in the installation window.
Run the client and Set a Username, Ingame Nickname and Password and Click register then login with same Information.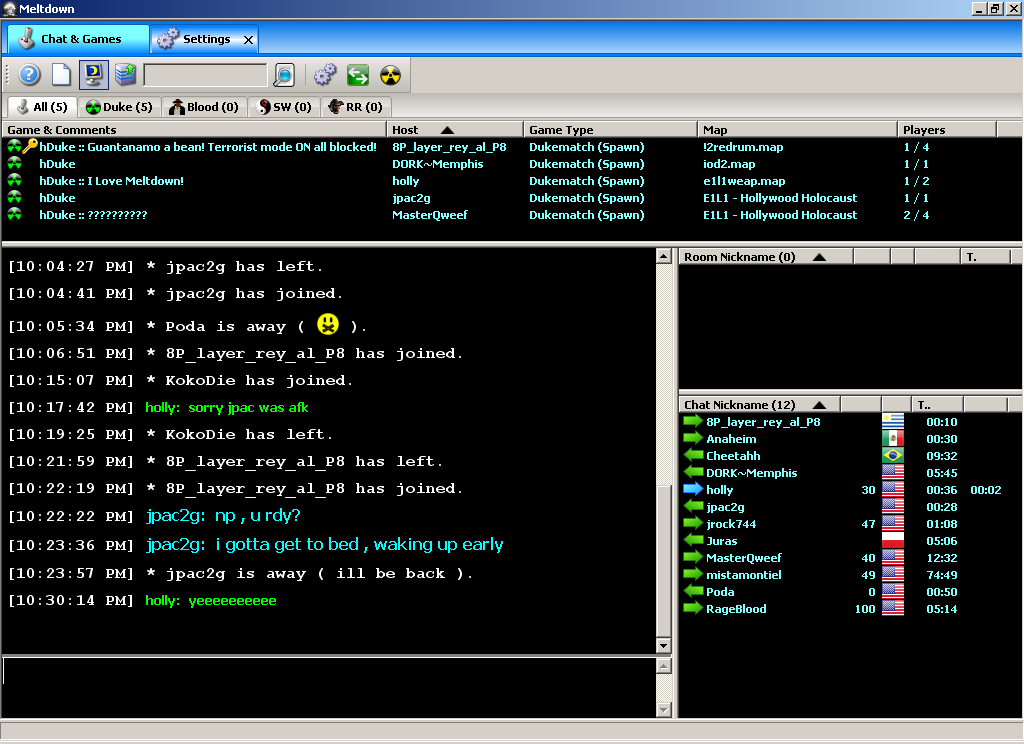 Setting up client and Joining Rooms :
Click "settings" and set the exe for Blood "BLOOD.EXE" (Skip this step if you Installed it through the Installer)
From "Chat and games" Select a room with Free player slot(s) and join it.
Set your status to "Ready" using the button
Wait for Host to start the game
Play
Note : You can also join rooms that already started but you cannot join round unless host decides to restart game, just double Click and you'll be there.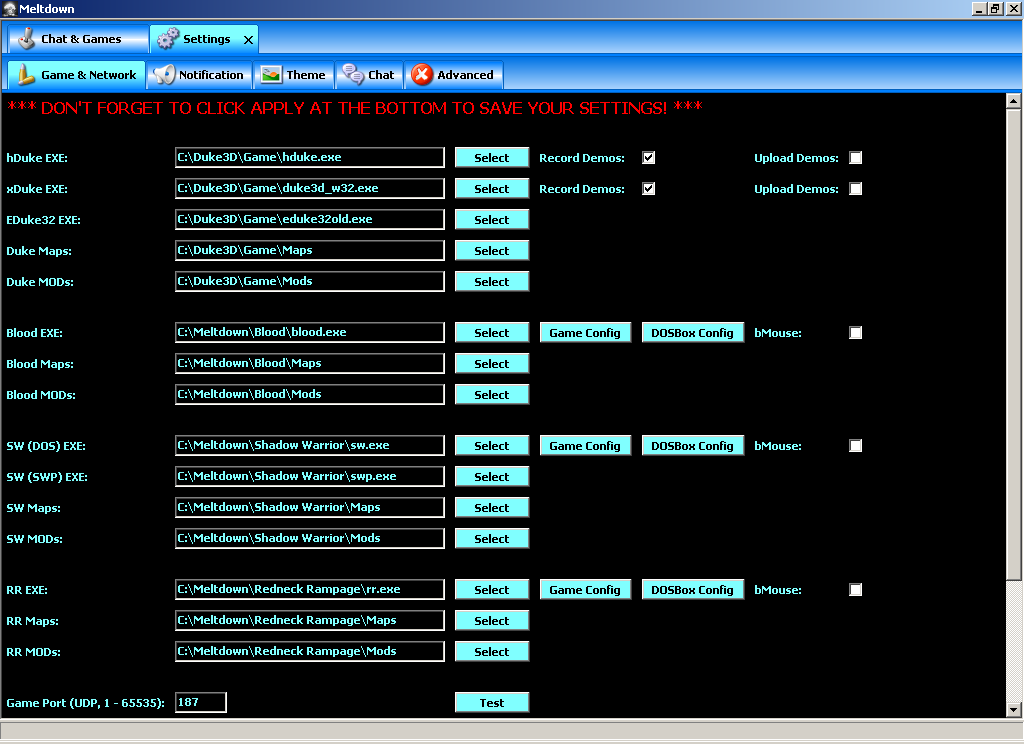 Setting up your own Room :
Click "Host" or
Setup the Room name, Game mode, Episode... etc
The room is now up, You can wait for more players to join then Click To start your Server.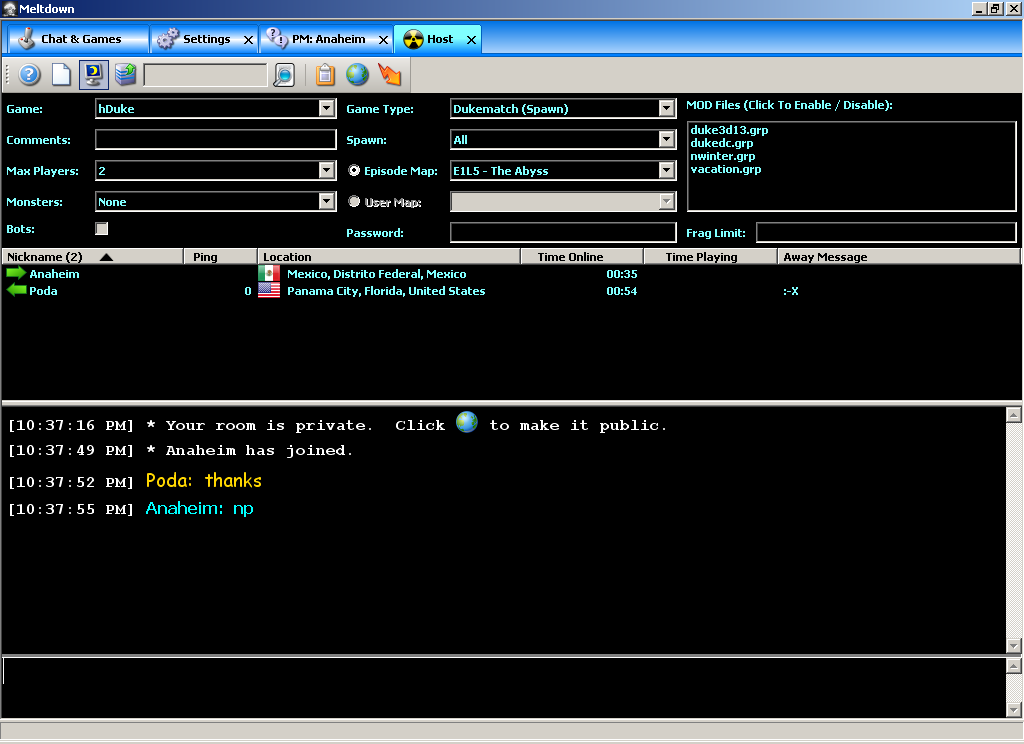 Notes :
If you want to load custom files on your server (such as maps and other kinds of mods), Upload them to Meltdown using the button
You cannot join Rounds that already started unless Host restarts the game, In this case you may have to create your own Room, Or ask the Room host to restart the game.
Other tips:
Setup Notifications sounds, It is recommanded to know when you recieve a message, Request .. etc, I recommend using the sound [coconut].ogg.
You can find more information about Meltdown Here, And you can also join The Multiplayer group on Facebook or the Blood server on Discord to find help or find and play with other players.