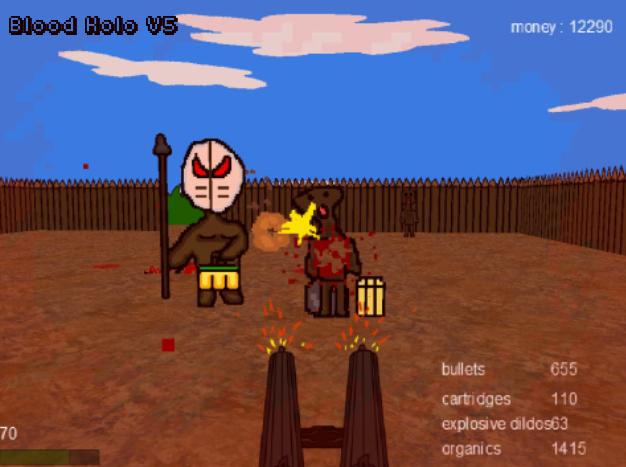 Download link of the V5

: Moddb.com
Trailer : Moddb.com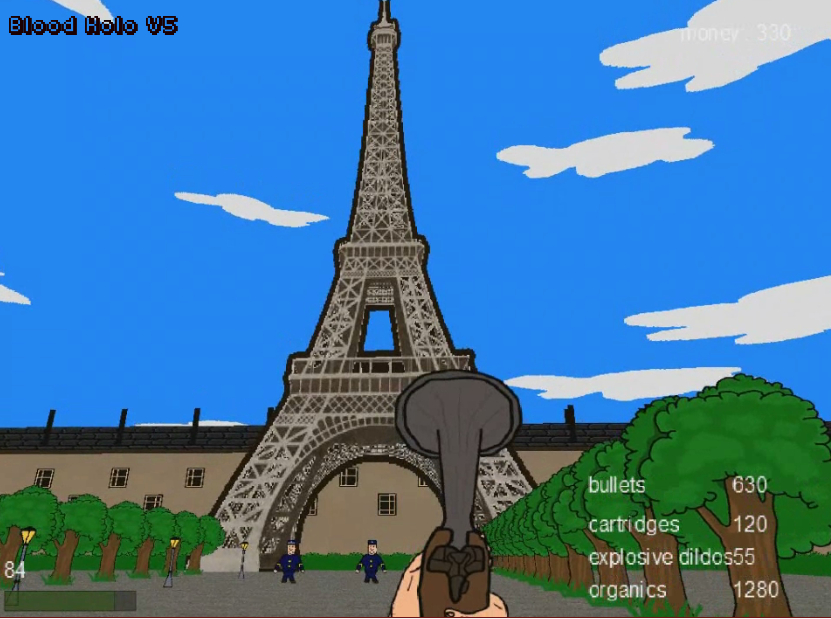 First I tried to overcome at the maximum that was the weak point of the game: the graphics.
Of course those who love retro FPS or cartoon style greatly appreciate these designs but I wanted to give a facelift to be enjoyed by younger players too.
So I totally redesigned weapons sprites that are much more beautiful as well as other decorative elements such as palm or some bushes for example. But that's not all because I also add in-game 3d cinematics for greater player immersion, these videos go through a Xvid codec which allows high compression, these codecs are also included in the installation of the V5 so that the reading of kinematic during the game runs smoothly.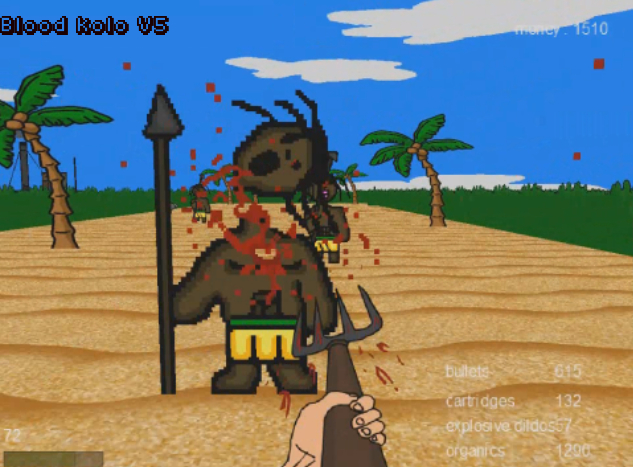 I'll leave the surprise for the rest of news and I'll just end by revealing that a new level has been added and it takes place in Paris ...! In addition, a monetary system is now included and allows you to buy new weapons to arms dealers (3 new weapons added) or pay you the services of a street girl .... Everything is possible! Finally I wish you much fun and pleasure through Kolo Blood V5 !