Today's Progress!
Another player play-test at the end of a long day, this time with Zack in the fray as well! The first round being a free for all, second being one side of the room versus the other, and ending the night with "everyone blow up Gabe!".
Damage Indicator
Since damage is hard to describe in Blockade Runner, one thought we had was to show what your ship's thrusters could do initially, and what they're capable at present by blotting out the lost thrust with red (lower left of the screenshots)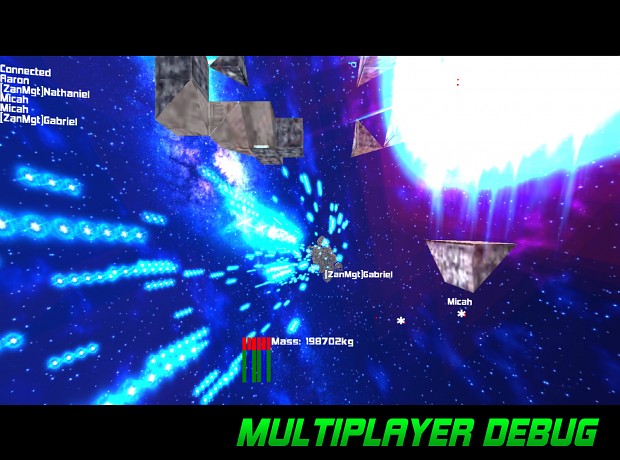 The mass of the ship can be used similarly to provide an immediate gauge that something was lost!
Eventually more important factors will weigh in, such as powerplant statuses, overall temperature of the ship (the vacuum doesn't radiate heat very quickly), shields, life support on decks etc. That said, this simple gauge for the initial indev is very handy!
Good Old Bugs
Nathan fixed an old bug from W28 that was preventing entities from collapsing their voxel bounds, as you can see in the image below.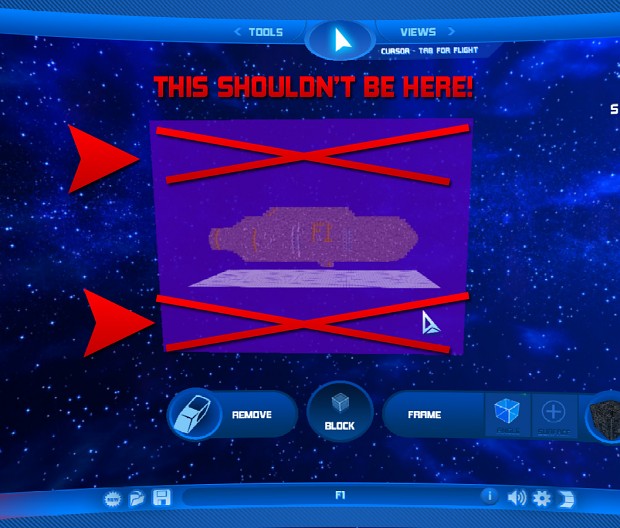 Community Prefabs
Community members Cnaff, and MrVorgra have submitted two more prefabs that will be included in our next update!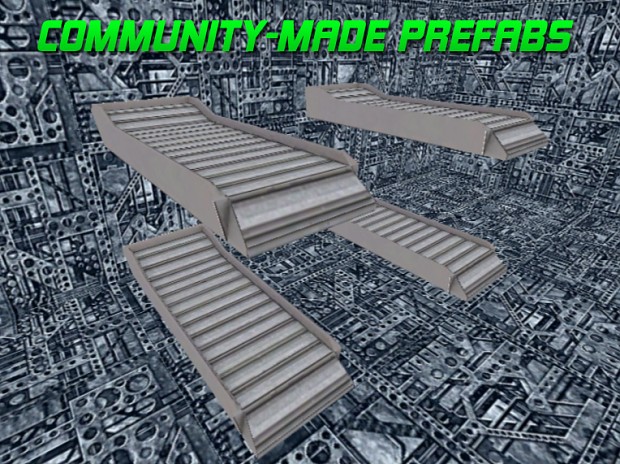 Bunk Bed, made by Cnaff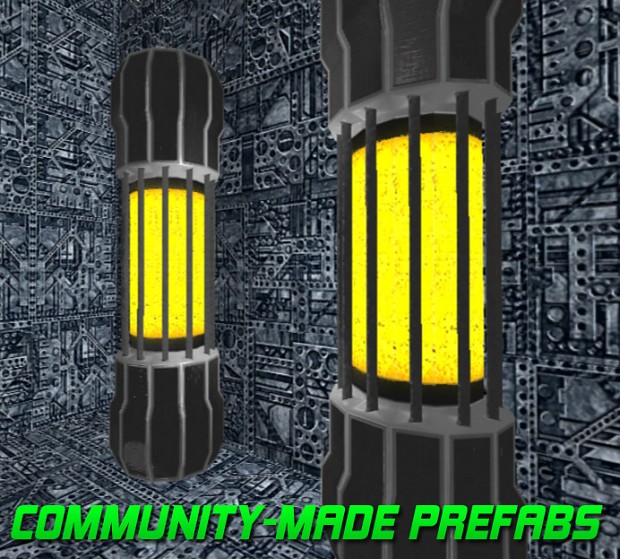 And a Fuel Cell, made by MrVorgra