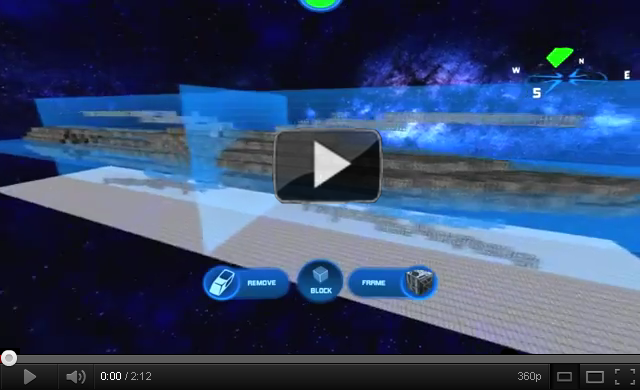 Hey all! This is Micah with another video showing off what's new with the editor! So check out the video and see what you're gonna get to play with!
Frustrating asymmetrical ship building is a thing of the past with the addition of Symmetry to Blockade Runner's Editor! To begin, you start by setting the position of a symmetry field. After a field is set, any action done on one side will be duplicated on the other side. The fields can be added to all three axises (X, Y, Z) allowing for even quicker symmetrical ship building!
Other fun abilities with the symmetry tool include...
Placement of a symmetry field inside a single block or in-between two

blocks (allowing both symmetrical and

asymmetrical ships)
Lock the placement direction for more specific placement.
Individual fields can be toggled on and off, remembering their last locations.
"Symmify", replacing everything on the other side of the symmetry fields with a mirror copy of your side.
Every shape works with mirror and undo.
These and more can be accessed with a simple click of the arrow next to the tool name!
We've also added tooltips! Which is, for me at least, a nice upgrade to our previously barren tool bar. No more of that fumbling around in the dark!
More on the Editor as we go, so check back soon for more news on Blockade Runner!

- Micah
Think the symmetrical tool will help in your ship building? Comment below or head over to the forum post or the article post and let us know!