Atmospheres in Upcoming 0.74.0


A new feature we've been working on for 0.74.0 are atmospheres for entities! Atmospheres around entities will provide oxygen for the character when you start the game and give a bit of a planet feeling on much smaller interstellar objects.
Building Atmospheres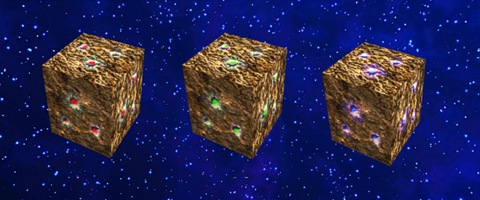 To build an atmosphere on an entity, you simply place a "terraformer gem" (graphics will change) onto an entity. Each block placed increases the surrounding atmosphere an entity approximately 2 meters per terraformer block. These terraformer gems will occur naturally in the starting portion of space sparsely on only a few asteroids, so a better portion of the asteroids in the game will appear more natural.
The Colors Duke, the Colors!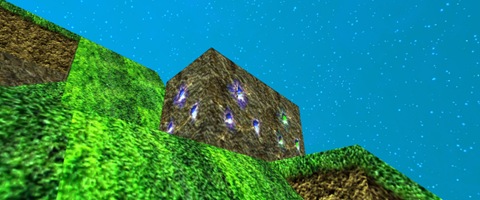 The terraformer gems that generate the atmosphere will appear in the three colors, Red, Green and Blue. As the gems are mixed and matched, the color of the atmosphere will change accordingly. For example red and blue terraformer gems would produce purple, etc.
The Approach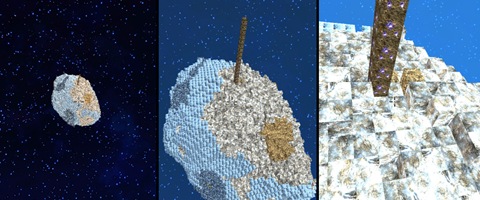 The atmospheres concentrate towards the center of mass (everything actually has weight in the game, if you recall) rather than the center of volume, so you can literally build a tower to space and watch as the atmosphere slowly fades away.
In the shot above we're missing an external atmosphere graphic, we're working on something simple like the shot to the left at the moment.
---
Other Notes
Starships can use the terraformer gems too (every entity can!)
Later on, atmosphere colors can be representative of the contents of the atmosphere, i.e. methane might be green, oxygen/nitrogen blue, etc.
Full-sized planets will be much larger will not be affected by the terraformer gems. (too much mass)
---
Chime in over in the BR forums and either sign up for the Blockade Runner newsletter or check here soon for more updates!
- Aaron