The beta is pretty much done, aside from fixing a few bugs and hearing some final feedback. Otherwise it has been a huge success.
We have received some interesting responses throughout this beta. One of the greatest things which has become apparent, is that the game actually is fun to play. This is certainly a thing which makes any developer grin in happiness and gain the strength to work twice as hard. As of now, we have worked almost non-stop for three days, but we believe we'll achieve nice results this way.
We also received more than just normal feedback as pictures, and one guy even started making meme pictured of the Block Guy :D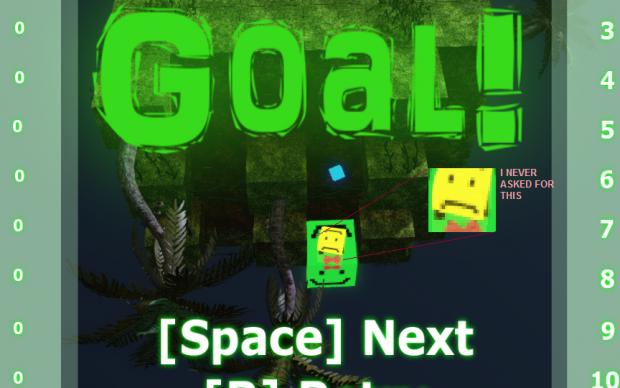 The beta was not just dancing with roses, but luckily we managed eliminate the biggest bugs from the game before the test itself, so the problems occurred were just minor mistakes. For example, players could exploit their way to the goal through between the blocks of the planet, if positioned in a certain way, since the trigger of the goal block was a bit too big. So it was mostly just minor tweaking, as you can see. We also developed new additions from the feedback we had, like some new particle effects, for instance. These help with perceiving the direction of gravity faster. We also included a way to turn the world a little more gently, just press and hold Shift for added accuracy! Though you'll have to use this with care, as the slower pace may give you slower times in some situations.
Also our trailer for the Indie of the Year-event has been received quite well, as we hoped for.
If all goes well, we might even launch a web site for Block Planets soon, possibly during this week.