Hi guys,
This will be our first time showing the barracks, and how all this works.
So, as you may know, the player squads are stationed aboard the Cruiser Paladin.
These squads are finite, they evolve as they are used in combat, and as they evolve they can get experience points.
With this experience points, we can upgrade our squads.
If you lose a squad in battle, its gone forever, so be very careful with what you do in battle.
On the following screenshot we can see a heavy squad, which is a Support Squad, we can also see all kind of basic information about this squad, from health to cover bonus.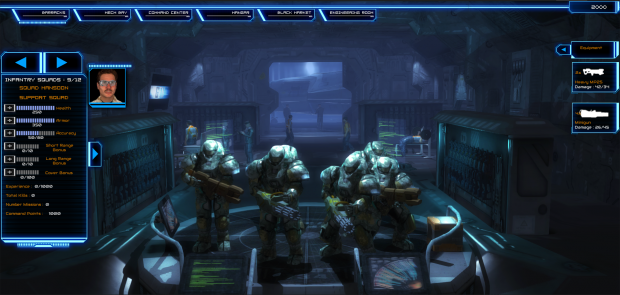 Before going on a mission, this will be the first place of the cruiser to "visit", each squad can be equipped with different sets of weapons.
We can equip them with long range weapons, short range weapons, laser weapons, ballistic weapons, rocket launchers, etc.
The next screenshot shows the upgradable window expanded.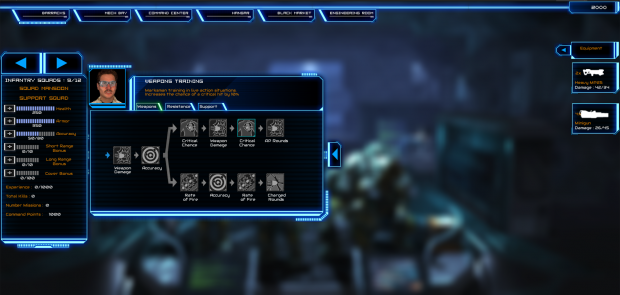 There's around 40 different upgrade trees in the game, each squad has access to different upgrade trees, and each faction of the game has a particular development tree associated with it.
The BlackTalons support squads, have 3 upgrade trees, as we can see in the tabs they are Weapons, Resistance and Support.
The player can choose to develop one of this tabs, or the three of them simultaneously, or develop the basic stats of the squad, like more health, more health, more armor (not available in heavy squads).
Each squad will then become unique(they also have an unique photo) , so as they may take some time to develop, if you lose one of this squads, it may be a big blow on your units.