May 15th, 1940

Stonne

Germany against France

In the night of May 13-14, the French urged various forces south of Sedan to counterattack the German breakthrough, but it was already too late. Very early in the morning on May 15, the "Grossdeutschland" Infantry Regiment supported by tanks of the 10 Panzer Division assaulted the French city of Stonne, to consolidate Guderian's breakthrough at Sedan. They didn't expect to encounter the French 3rd Armored Division and 3rd Motorized Infantry Division arrived late on May 14, too late to counterattack.
The battle of Stonne has been called by the Germans the "Verdun of 1940" and was one of the first major tanks battle of World War Two. The town itself switched side 17 times in 3 days.
---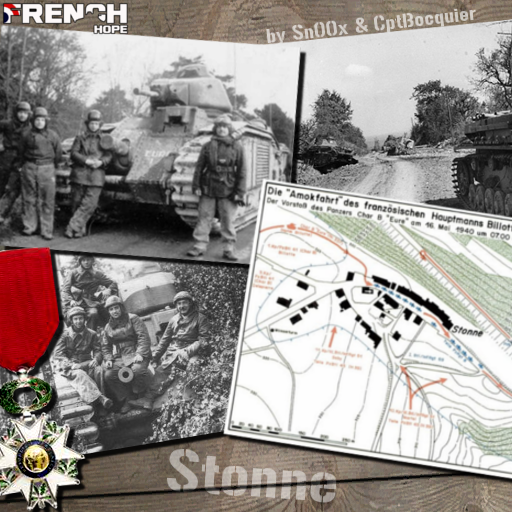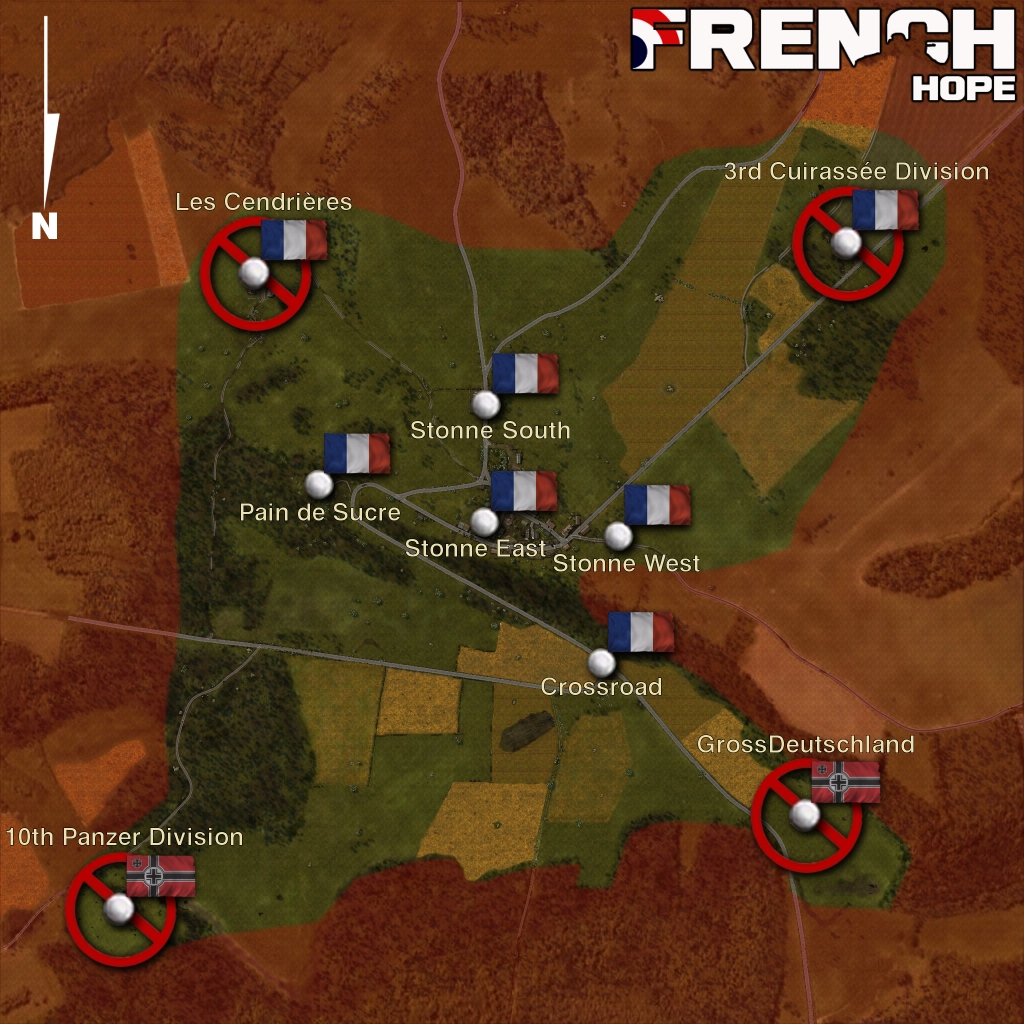 Gameplay
French are holding Stonne, but with few AT guns and support. German assault first the crossroad flag (french can't retake it) and Pain de Sucre to get reinforcements and reach the city with their panzers and armored vehicles quickly. Once the city is under German control, they stop loosing tickets, and the French are! French got armored reinforcements and must counterattack to stop the bleed. Map is huge, so don't waste your assets and vehicles.
---