Hey there folks, its time for another update on the state of development for Atajrubah.
Before we get stuck into the details of what's been going on since the last update, I'd like to take this opportunity to introduce you to our new team members. They're all fantastically talented and I can't wait to share their work with you all !
New Team Members
Tien Chi is our new concept artist and he's been hard at work creating all sorts of concepts for us to work from.
Portfolio: Artoftienchi.com
Dan Hitchen is our new Character Artist and he has taken on the task of overhauling Atajrubah's character assets.
Portfolio: Danhitchen3d.co.uk
Jeremy Davidson is a talented and experienced rigger and animator and he'll be handling the rigging and animation needs for the project.
Portfolio: Jezdavo.blogspot.ae
Comparison Video
Below you will find a comparison video showing just how much of a difference there is between the prototype made previously in the UDK and the current version of the game in Unreal Engine 4.
[Comparison Video : Atajrubah UDK Vs Atajrubah Unreal Engine 4]
Technical and Programming
I have been working on a wide range of things this past month. A great deal of my focus has been in the following areas:
- Hunger/Thirst System (Code re-integration and improvement from prototype)
- Inventory Manager (Code re-integration and improvement from prototype)
- Death and Respawn System (Complete re-write)
- Player/World interactions (Overlapping Actors and Trace based)
- UI R&D (Epic have chosen not to use Scaleform for UI in UE4 , so I have been shopping around for a new API)
- Player Character State Machine and Root Motion based movement.
- Day/Night Controller improvements.
- Underwater post process effects & Player buoyancy.
- Stamina System and improved player movement mechanics
Over the coming weeks I will be focusing more on Player/World interactions as well as UI research and integration. Once this work is done I can go about re-integrating and improving on both the crafting and drag-drop inventory systems that I had in the prototype.
Character Assets,Rigging and Animation Test
Dan Hitchen has finished texturing the game ready mesh for the male player character. In addition to that he has just handed off a game ready female character mesh for rigging.Once Dan.H has completed the textures for the female character mesh he will begin work on clothing assets with concepts supplied by Tien Chi.
We have chosen to go with fairly neutral features, this will allow us to go either way in terms of skin tone and facial features during character generation and allow for a degree of player customization.
Jeremy has finished rigging the male character and has been hard at work further refining the rig, we have been doing tests and working out any kinks in our animation pipeline.Once we have all the kinks ironed out Jeremy will get stuck into building the animation library.
[Male Player Character : Game Ready Mesh Textured ]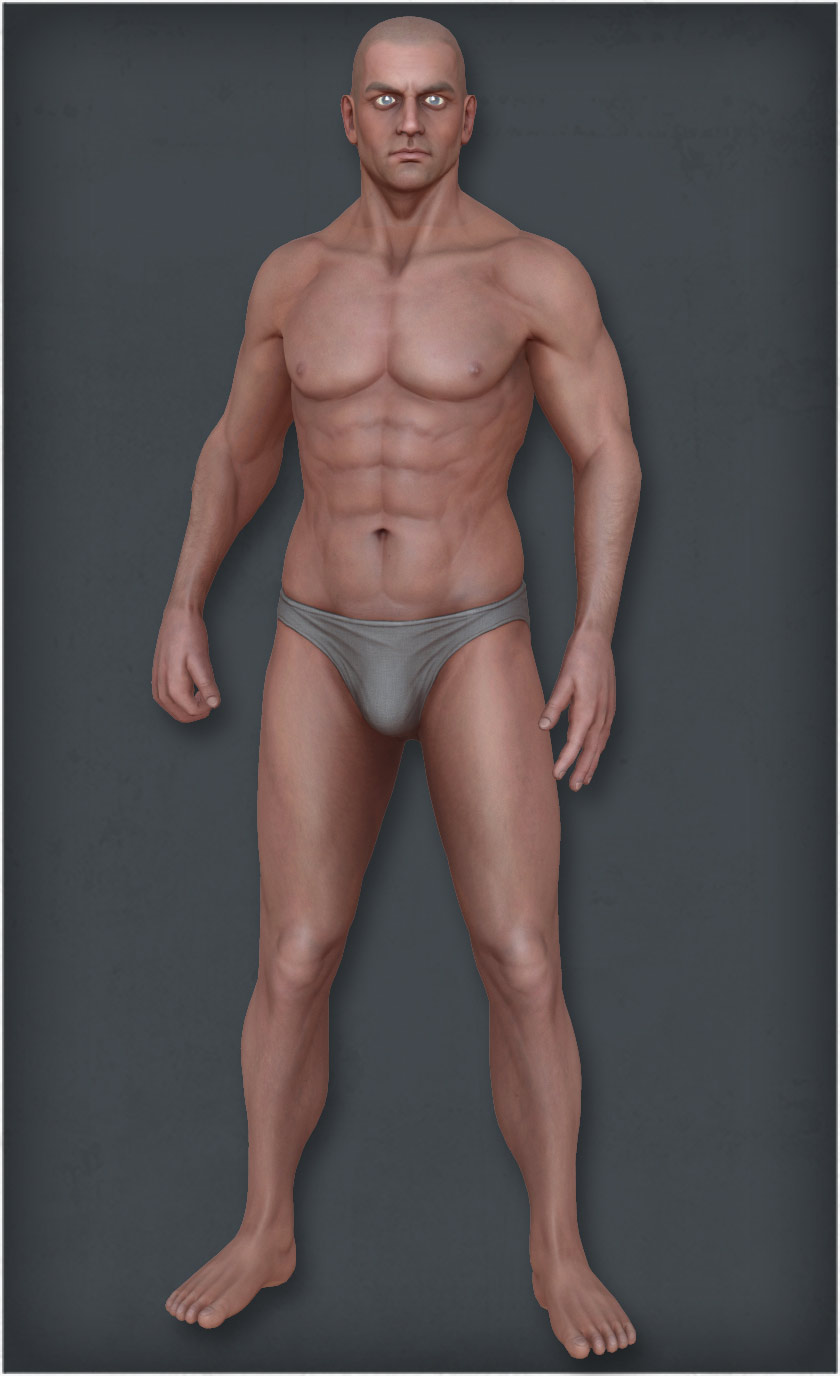 [Female Player Character: High Resolution Sculpt]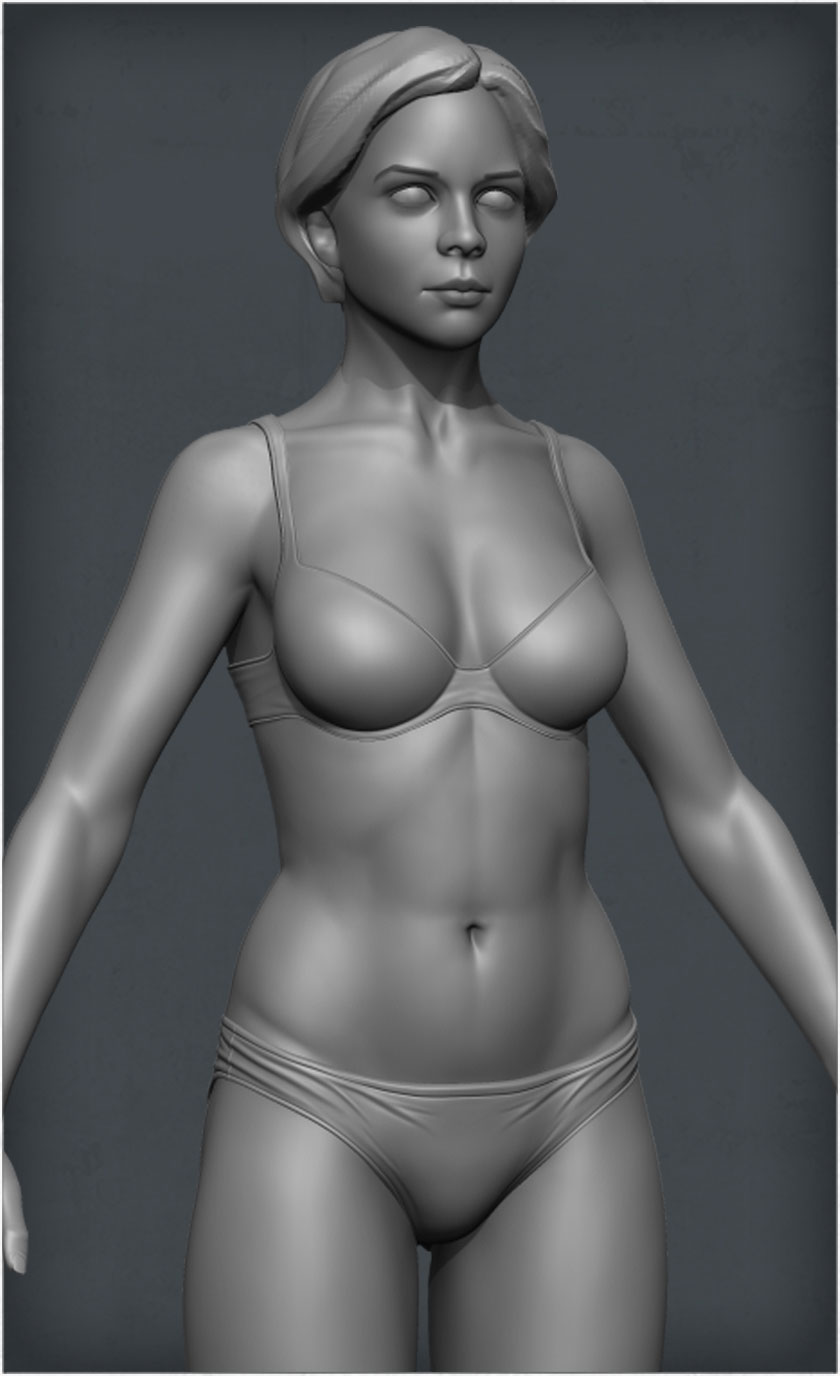 [Character Rig]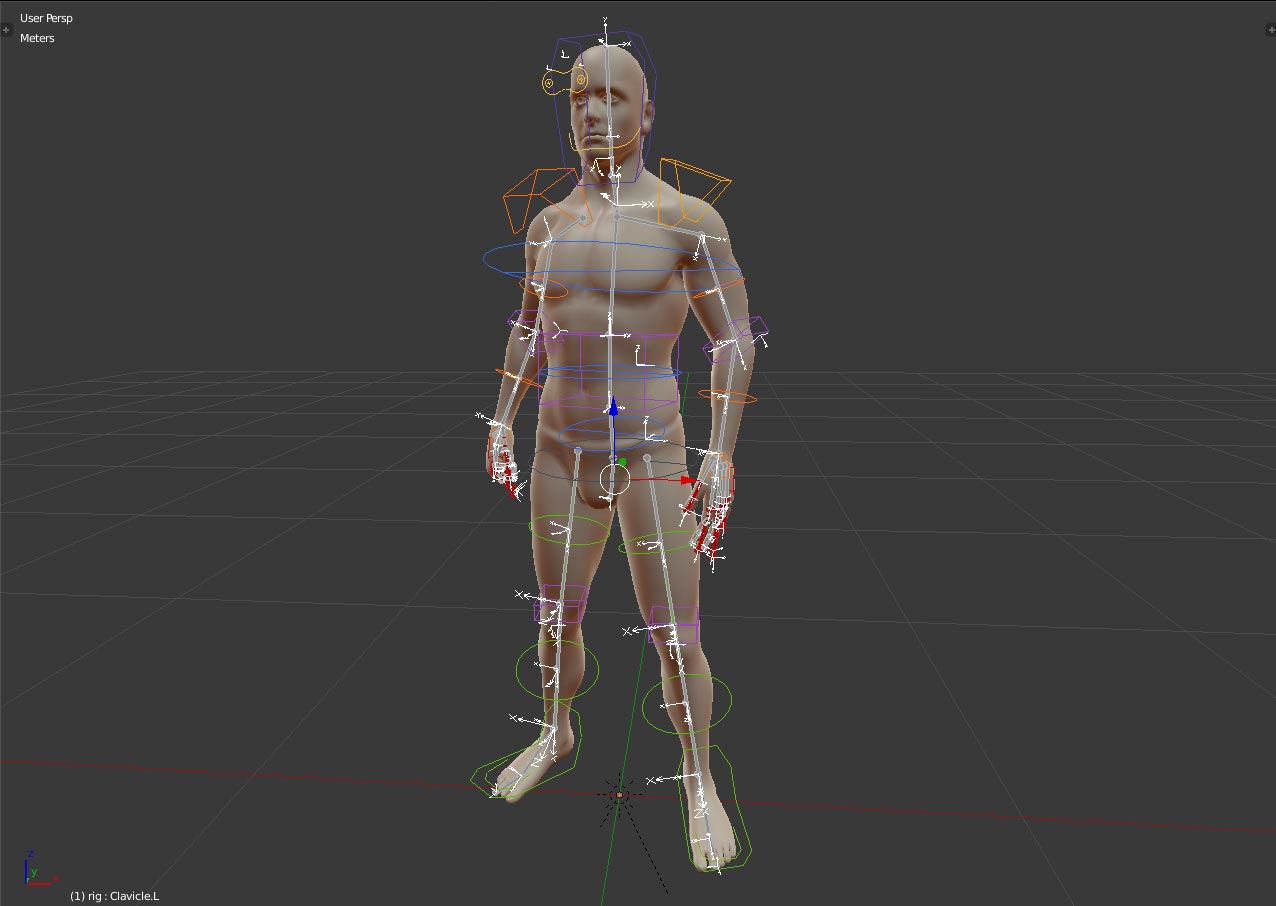 [Early Character Animation Test]
Art Assets
Dan Reese has been hard at work detailing art assets that the world of Atajrubah will be populated with.
[Art Assets]
Concept Art
Tien Chi has been hard at work creating awesome environmental and creature concepts for us. recently he has created a prop sheet for us to use in the creation of ruin assets and will create an environment concept painting , this should be completed before the week is at an end and will help guide us as we work on the environment art.
[Ghul Concept Art]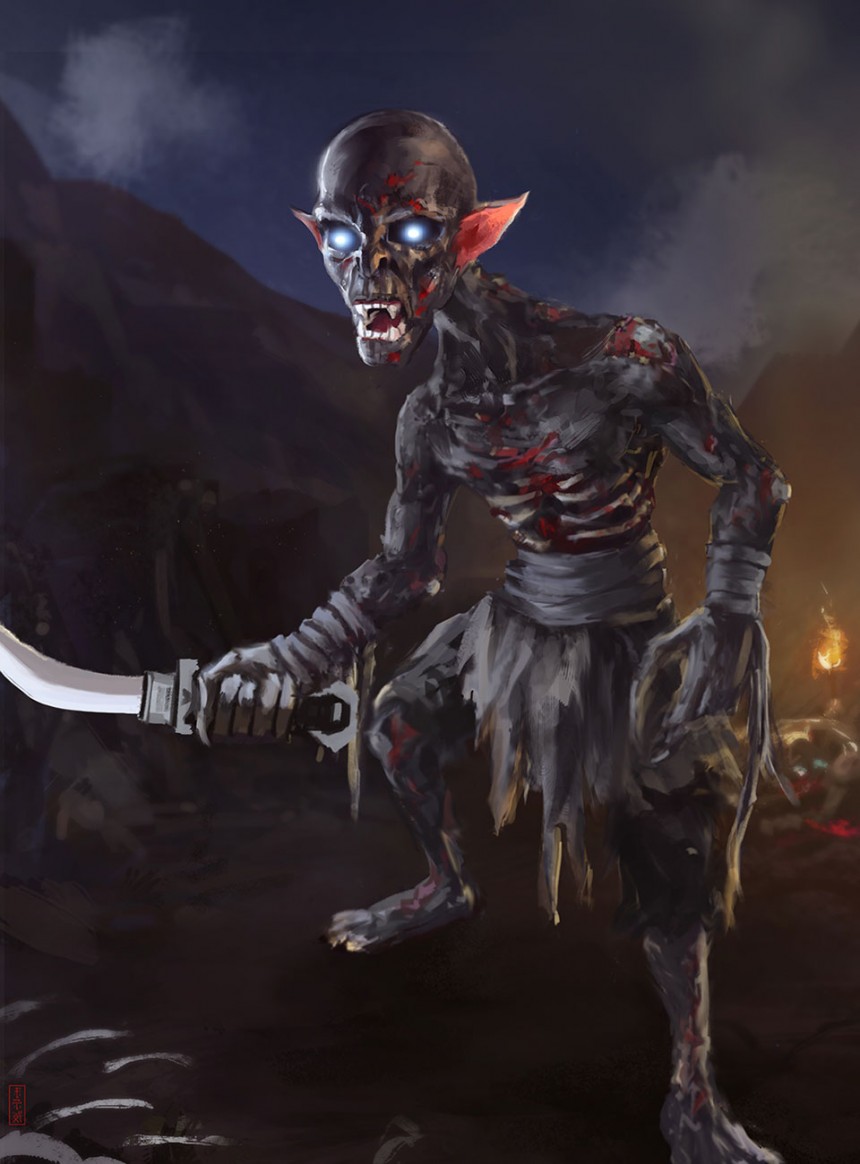 [Ghul Second Form Concept Art]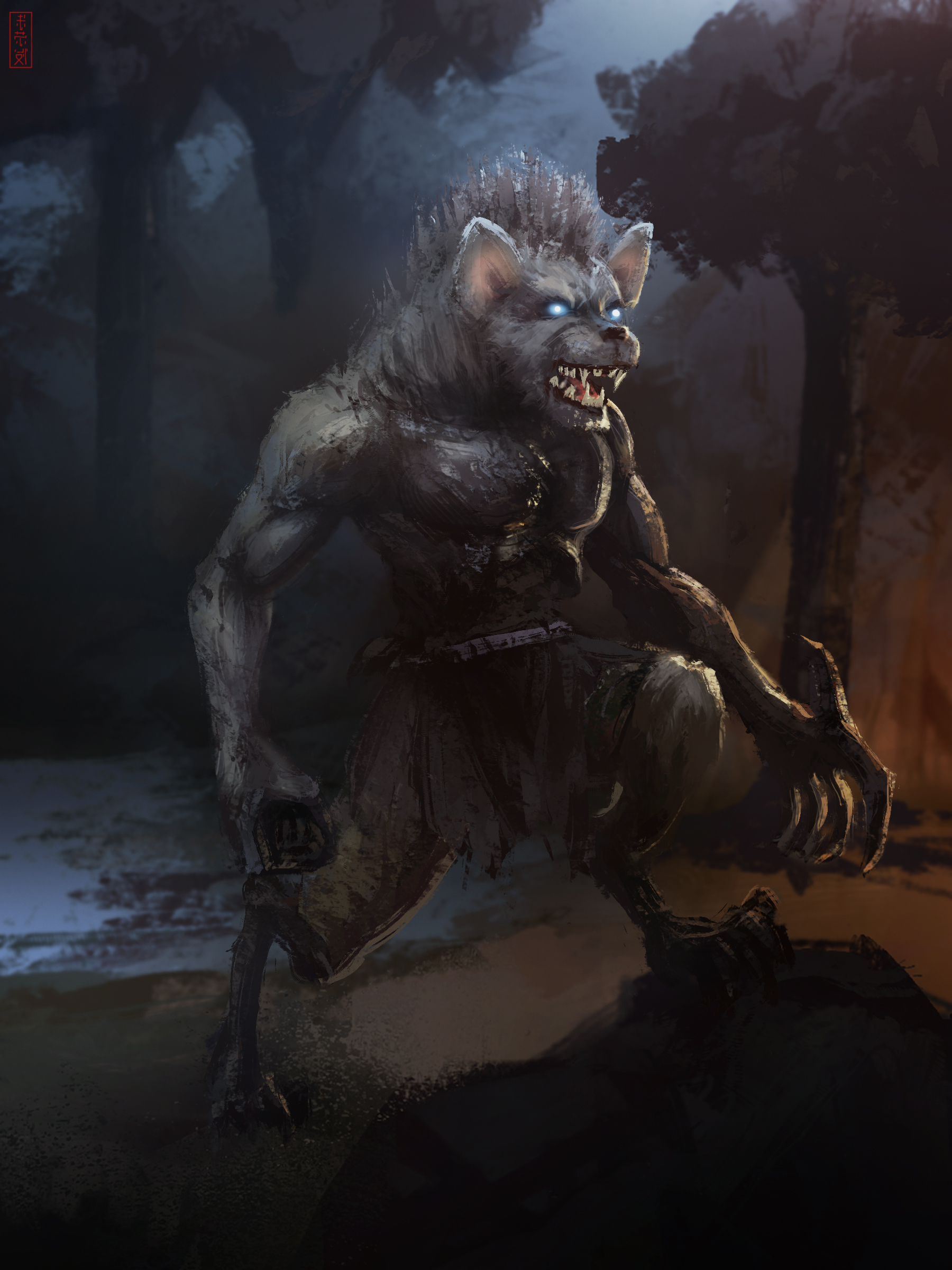 [Oasis Environment Concept]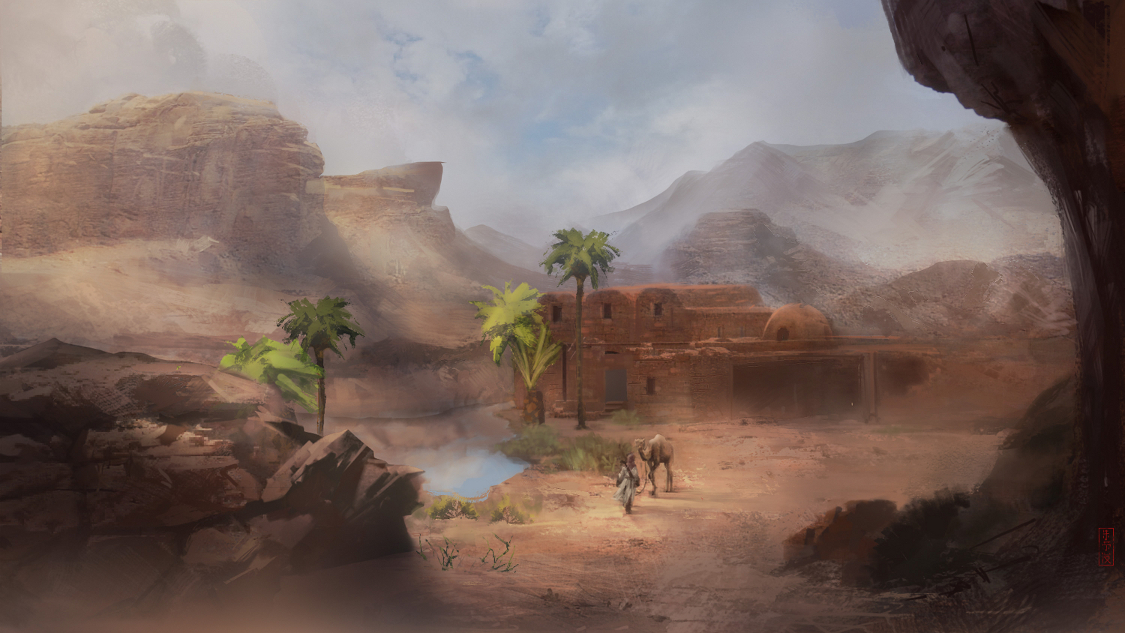 [Environment Concept Art: Ruins Prop Sheet]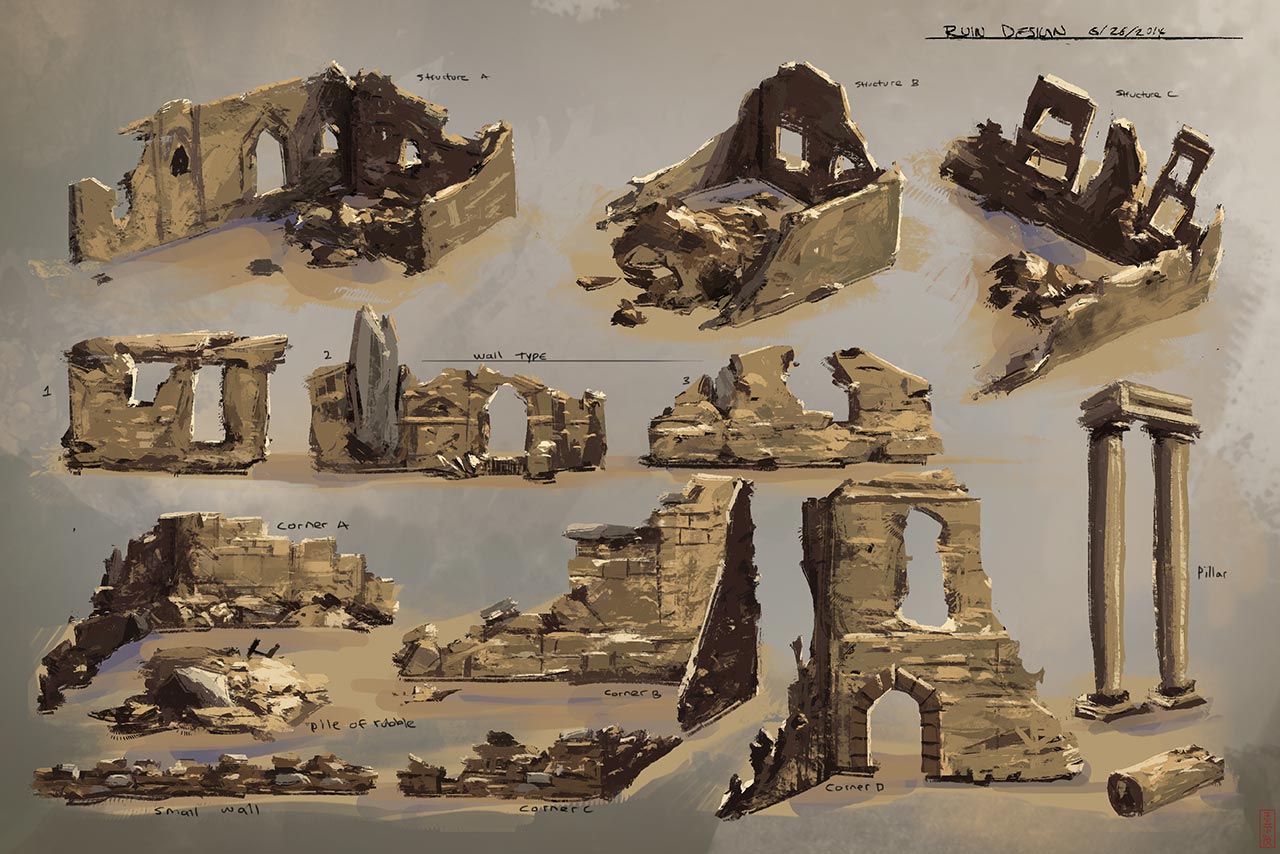 Screenshots
Conclusion
Atajrubah has come a long way in just a few short months and the community has grown substantially even at such an early stage. Thank you for taking the time to read this update and check out the images and videos, we've got some exciting things happening and the next couple months should see a lot of progress. As always feedback is always welcome.
Best Regards and Much Love
Mr.Nexy and the Atajrubah Team