Hello Indie DB,
Welcome to our first Dev Log, we will tell few words about building of the tavern.
BUILD MODE
This mode provides us with a set of tools we can use to build our dream tavern/inn.
CREATING ROOMS - "Arashia Tavern" is based on a system of rooms. Rooms are root elements for a lot of available operations in games, we set their usage, accessibility and menage tavern through rooms. More about it we will reveal in future logs. For now, you should know that rooms are one of most important elements in game. Rooms are build from cube segments (about 2.6m x 2,6m x 2,6m), walls and floor are created automatically. With this tool you can also change room size or remove it completely. Even you can't create standalone walls or floor tile, with tools PAINT WALLS and PAINT FLOOR you can change how their looks.
With INSERT DOOR/INSERT WINDOWS tools you can also add (as the name suggests) doors and windows into walls.
DECORATE MODE
In this mode you can buy furniture and other equipment for rooms. Objects will be separated into different categories, but we are still wondering according to which criteria. Before placing, we can rotate object and choose between available visual versions. In this mode we can also move placed objects or sell them.
At this moment about 30 different furniture are created. Of course more will be added, as the progress of creating the game will be continued.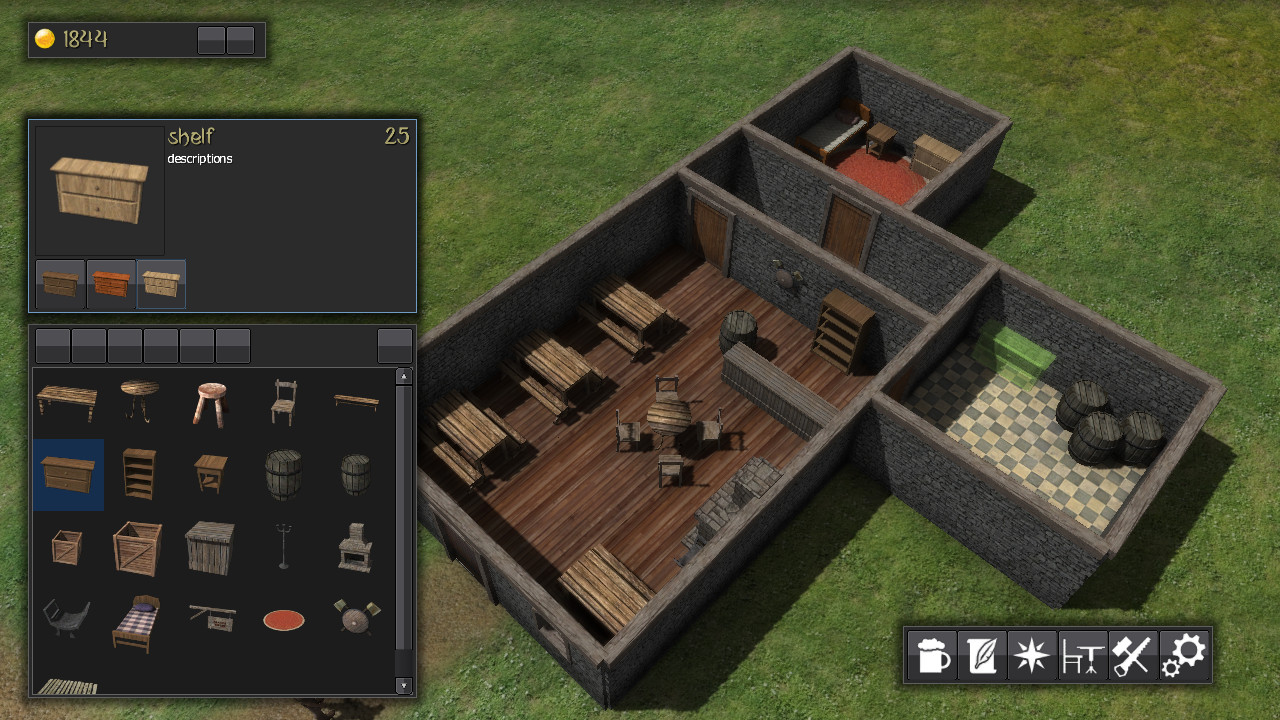 Our tavern can have more than one level. Creating rooms on ground level is the cheapest, but we should remember that we have limited area and a lot of objects can be placed only on ground level like wells, hen houses or crop fields. The higher the floor the higher is price for room.
We can also build basements, but the price is also much higher than building on ground level. Basement have, however, a few additional pros. For example it's great place to storage supply, since foods spoils slower.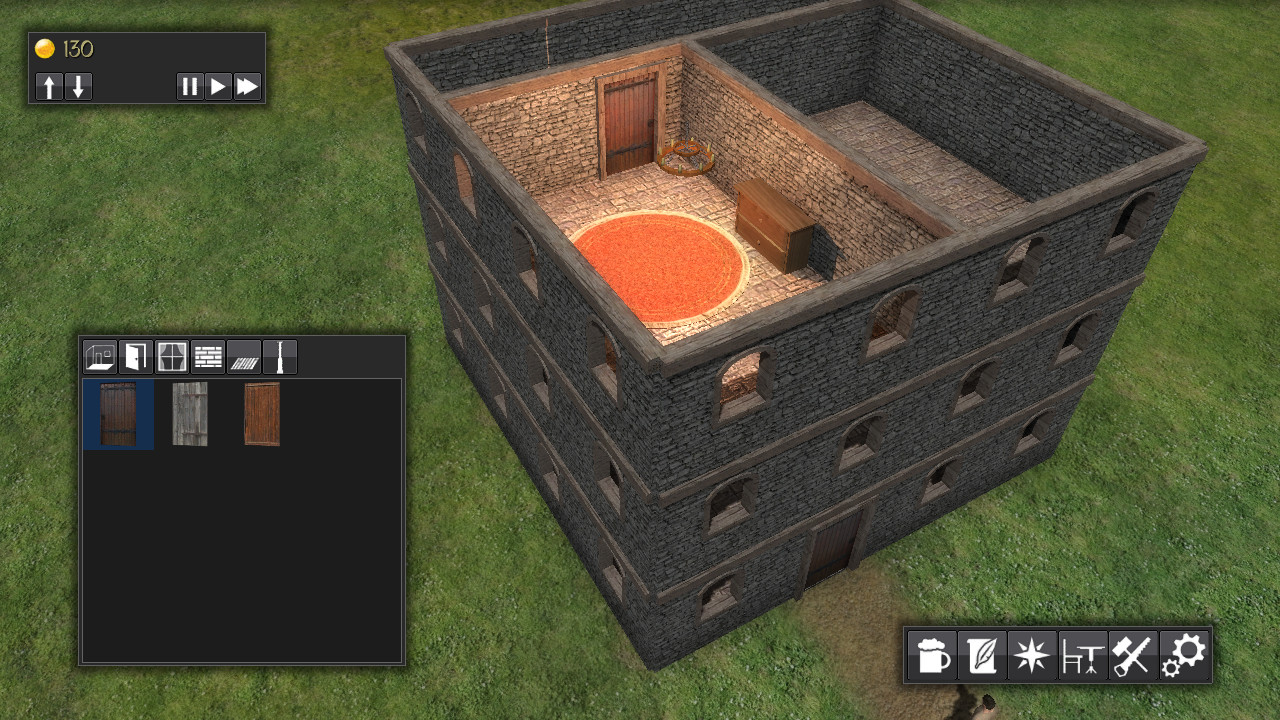 Our main purpose is to make Build Mode easy, fast and enjoyable. If you wonder how it look in practice, you can watch video below:
Of course, this is only early version, we will try to improve this aspect of game as best we can.