Let's Talk About Questing!
About
---
Questing has been a much-asked-for feature in Arakion, and it's finally here! In Arakion the primary focus of questing is to help develop the story and retain a log of everything the party has accomplished. Quests may begin when you stumble across something unique or are simply chatting it up with a local. Each quest can have a number of sub-quests and chapter quests tend to be the longest! Chapter One, for instance, has six sub-quests.
There are three types of quests in Arakion and each one is very unique. Chapter quests focus on the main story of Arakion and any developments therein. Recruit quests revolve around the stories of individual NPCs you meet during your travels. Journey quests are quests that focus on aspects outside of the main story.
To view any current or previous quest, simply open up your journey log! In this log, you can find all the quests you've completed, quests you're currently on and what the status is of each. Many logs also contain additional backstory that you otherwise wouldn't know about!
---
The Guide is a handy-dandy little friend of our heroes. He was created by The Maker himself to help the heroes on their journey. They meet him shortly after waking up and he will help 'guide' them on their journey as they begin. He has a lot of useful information for the group and you should pay close attention to his words, even if he tends to be grumpy!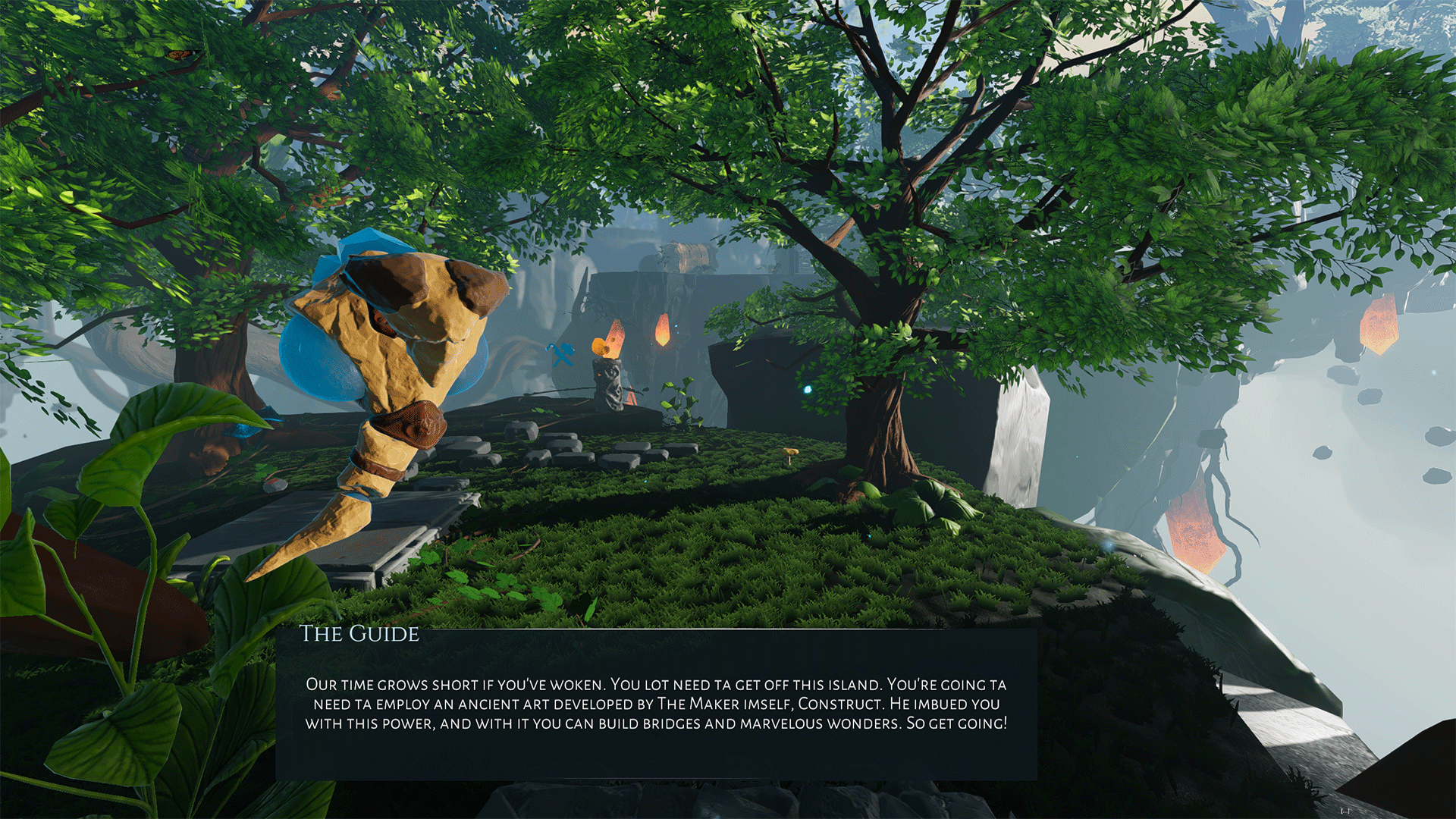 ---
Thanks For Reading!
---
There you have it - the basics of 'Questing and The Guide'! With these additions, you are much more informed about the world, story, and what you should be doing! Arakion launches Early Access on May 15th, be sure to dive in and tell me what you think about questing!
Have a wonderful day!
-Lavidimus