From the creator of Annex: Conquer the World. A new unique MG based game. While game shares a similar art style to Annex, this game has radically different gameplay and much higher quality models. Check out screen shots below!

Description:
Battle across multiple worlds as the Valkyries, in their fight to save their kind from the brink of extinction. Or play as the Devourers, worm-like parasitic organisms that travel from world to world consuming all in their path.
Features
- Game is centered around randomly generated scenarios. Each play through would be different from the last.
- Large maps with plenty of treasure, Environmental bonuses/hazards, animals, and tech buildings to discover and exploit.
- High Poly/Resolution models with great animation.
- Large diversity of units
- Two radically different factions
Factions:
Valkyries
Artificially created by god like beings, known as the ORIGINATORS, as slaves. A handful survived the cataclysm that caused the disappearance of ORIGINATORS. Since then, they inherited the knowledge of their creators and repopulated the world. Valkyries remain fiercely loyal to their creators, worshiping them as deities. They valiantly fight to protect their world against the Devourers in hopes they will return.
Valkyries are very resource dependent, lots of base defenses, and use of vehicles and technologically advanced weapons. Valkyries depend on Crystals for currency and Energy, and Ore for building materials. Many units and structures depend on energy generated by a Energy Core.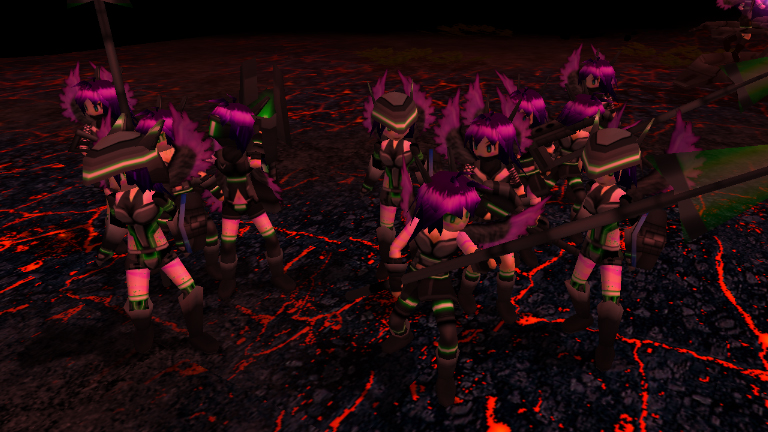 Devourers
Its unknown where they originated from, but its believed they travel from world to world by meteors. They can survive in the most hostile environments. Devourers come in numerous forms but are actually one single species. There are a few Valkyrian researchers who even suggest that the Devourer individuals may actually be "organs" of one single massive organism. However that is a topic that is currently debated.
Devourers, are cheap + fast to produce, yet are quite strong. Require only organic matter as a resource. Organic matter is obtained from consuming trees, animals and even Valkyries. More focus on Offensive melee units.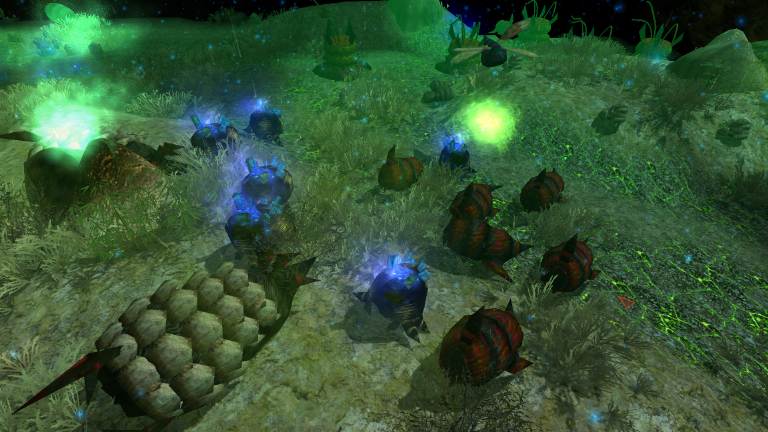 Supporting Development
I'm also announcing that I will be releasing the game for free! However, I have a Patreon account for those who would like to support its development! I will be releasing the game in "Expansion Packs", map packs with added units or tilesets. Basically, the more financial support I get for the project the more I can add to the project, and continue to make expansion packs. Patreon works in that you pledge to give a donation amount per Expansion Pack. Once the initial game is complete I hope to have these expansions released every 2-3 months. And of course there are rewards for pledging over certain amounts. You are by no means forced to contribute and you can stop whenever you need. A beta will not be ready for a while, but when its is anyone who contributes $10+ will get access to the closed beta when its ready.
Check out my Patreon Page: Patreon.com
Special thanks to anyone who donates, and thanks for the interest in Terra Centauri!
Media
Game still in early development, so much of what you see is subject to change.