Hello all,
We're back with another monthly update! Today I'd like to bring you some interesting new developments in the asset creation department.
As some of you know, we've used Daz Studio since the project's inception, as none of us were really artists at heart. Daz provided the best solution for graphics that weren't downright atrocious. We initially wanted to present the game with pixel art, but quality artists were well beyond the scope of our budget. Unfortunately, for the amount of animation we wanted, pixel art would be been incredibly expensive and we simply couldn't afford that out of our own wallets. As a result, the pre-rendered art style was essentially born out of necessity. In the end, we think this is a nice contrast to the current happenings in the indie market as it helps Anathema stand out visually against other titles. Some might say pre-rendered graphics should have died with the 90's, but there are others that look back fondly to games that used this type of art style.
One of the issues with this approach is it relies on a lot of readily made assets that can either be used straight-away, or further customized in various ways such as geometry morphs and new textures. Part of the reason we revamped the entire game in 2015 is because of the implementation of the NVIDIA Iray render engine in Daz that allows for physical based rendering and overall improved quality images.
I've had several ideas in mind that have not been able to be realized because some of the assets necessary simply do not exist for Daz, until now.
Throughout the course of development of Anathema, we have worked here and there with Craig Daversa of Pyroklastic Games for a couple art commissions. It wasn't that long ago that Craig showed me some of his ZBrush sculpts and I immediately had that lightbulb appear above my head. Suddenly, new doorways had been opened to finally realize some of the ideas that were previously impossible. Not only could we finally incorporate completely original assets into Anathema, but work with someone we've had a long-standing relationship with that even created a pixel art Aurora sprite when we were tinkering with that art style years ago. Coincedentally, this could not have come at a better time, as I have been working with Substance Painter to create new textures to help make some of the Daz assets at least a little more original.
What you are about to see is a work in progress as we are currently rigging and applying weight maps to the mesh, so it is in a standard t-pose and isn't exactly all decked out yet.
CONCEPT ART IN MOTION - "The Wendigo"
Those that know me personally know that I am fascinated by the wendigo creature. Originally from Algonquian folklore, the wendigo may appear as a monster with some human features and are typically associated with cannibalism. These creatures have been presented in numerous shapes throughout history, but typically have some common characteristics such as antlers and an emaciated physique.
I recently gathered some reference images and showed them to Craig and asked if he would be willing to create the mesh. The results blew me away and I'm happy to share this work in progress. Here we see the wendigo as it will be in Anathema, which has more of a deer-like head and lower body, with some gnarly extended arms and giant hands.
In Anathema, a particular level will take place in a snowy summit (first shown in the March 2018 update) and the wendigo will be found here during the boss sequence. I will say, the wendigo creature is not the boss itself, but rather, a leadup to the boss of this level. I'm excited to finally see this creature that I've had such a long-standing infatuation with come to life. I can't wait to see players react to this thing running at them.
Below are a couple of gifs inside of Daz using an HDRI map for lighting and PBR textures to showcase this work in progress.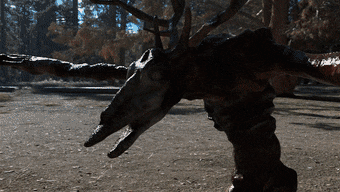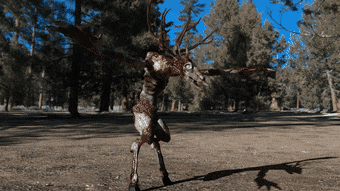 Here are a couple stills for better quality also.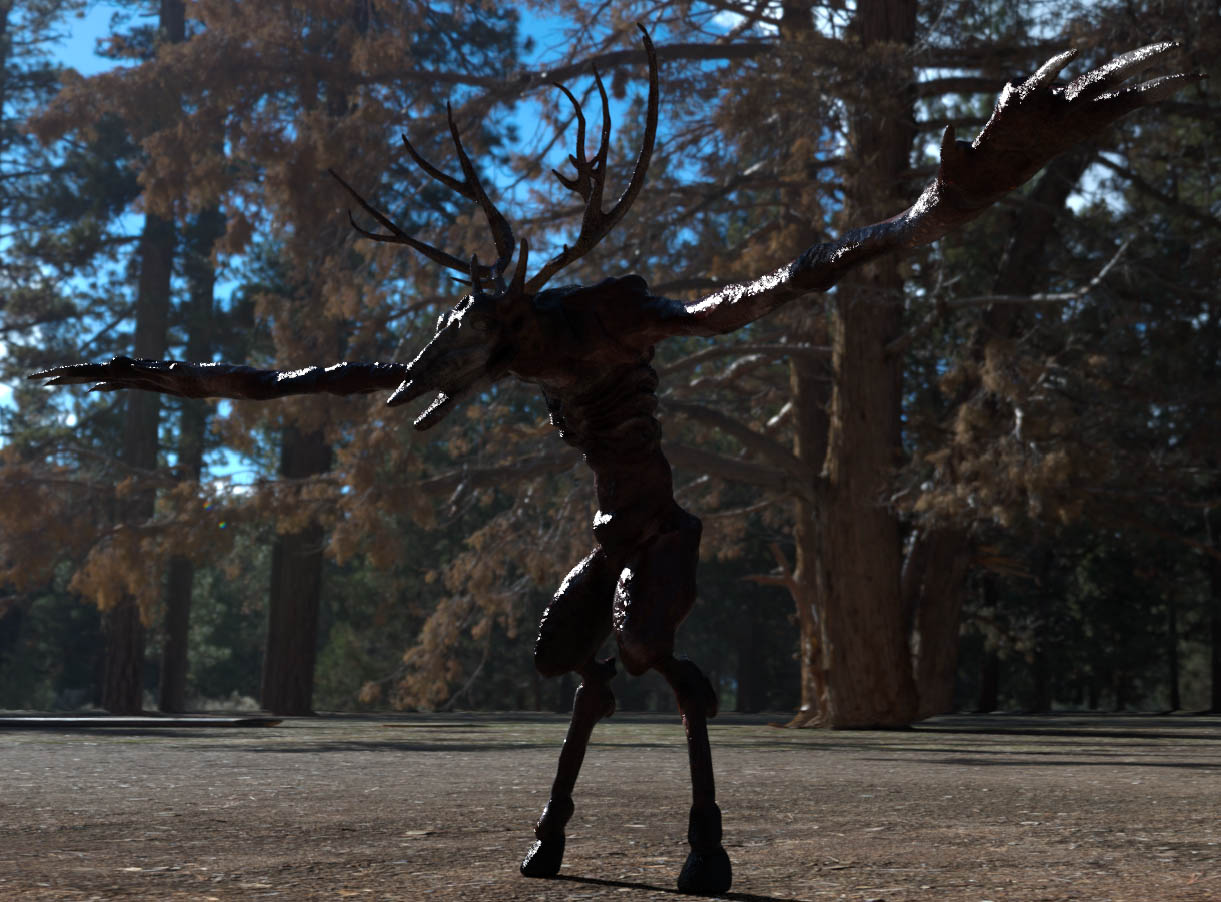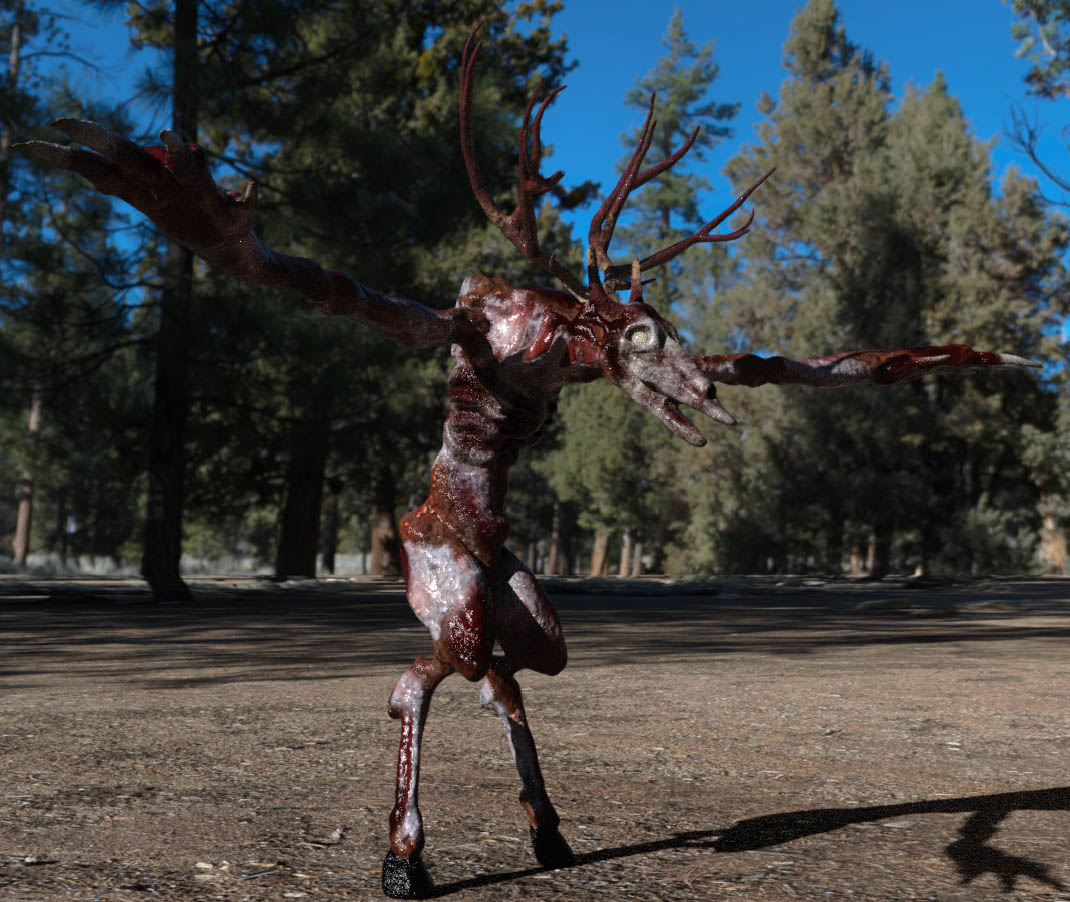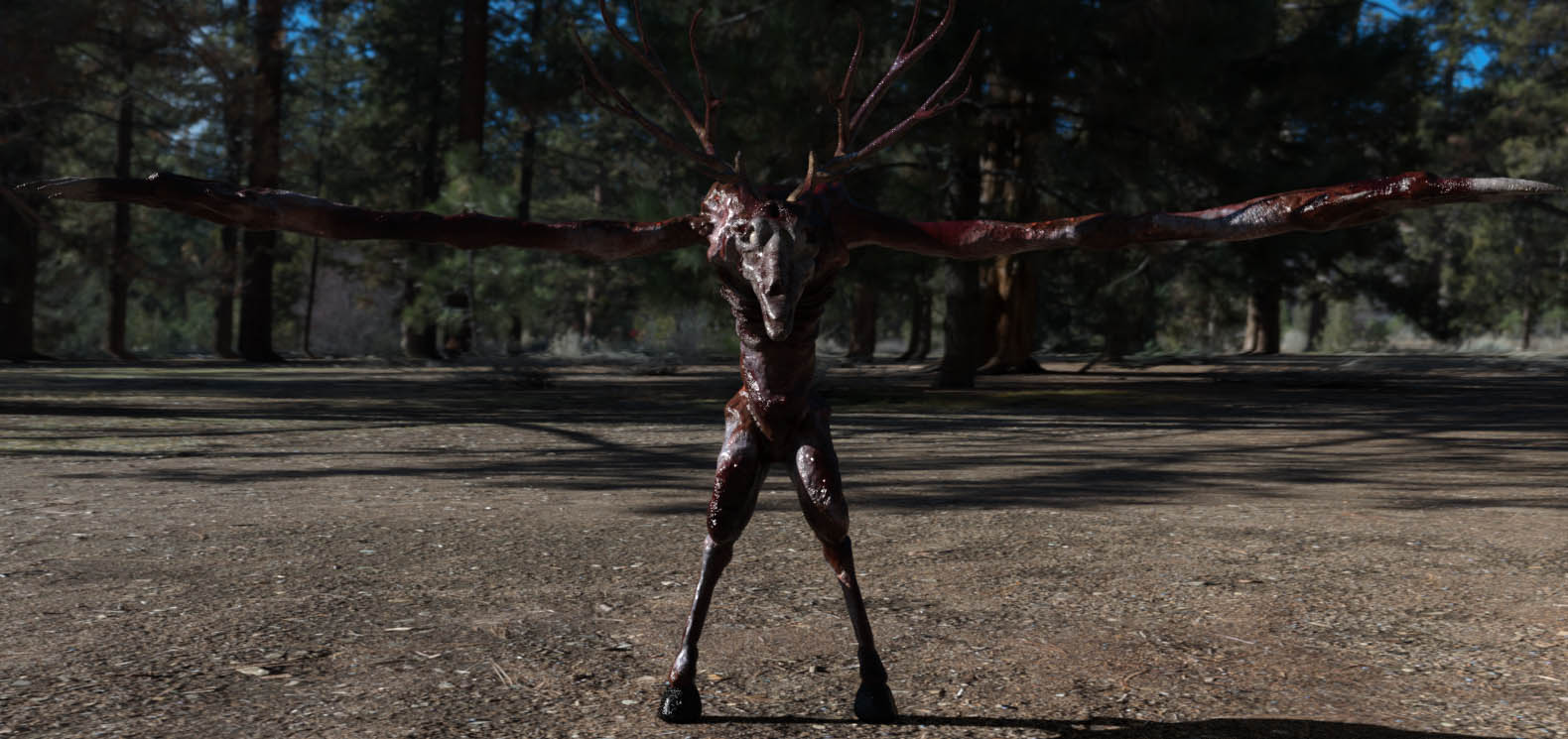 Thank you all for reading. I hope you enjoyed this look behind the scenes at a new enemy and how this will allow for a more fully realized vision of the game working with Craig. Please stop by and check out his game, Survival: The Living Dead Redux. It is quite an addictive game and helped forge our working relationship together. I even did some music for his game.
You can find it here: STLD Redux: Episode 2
See you in May!
-Matt