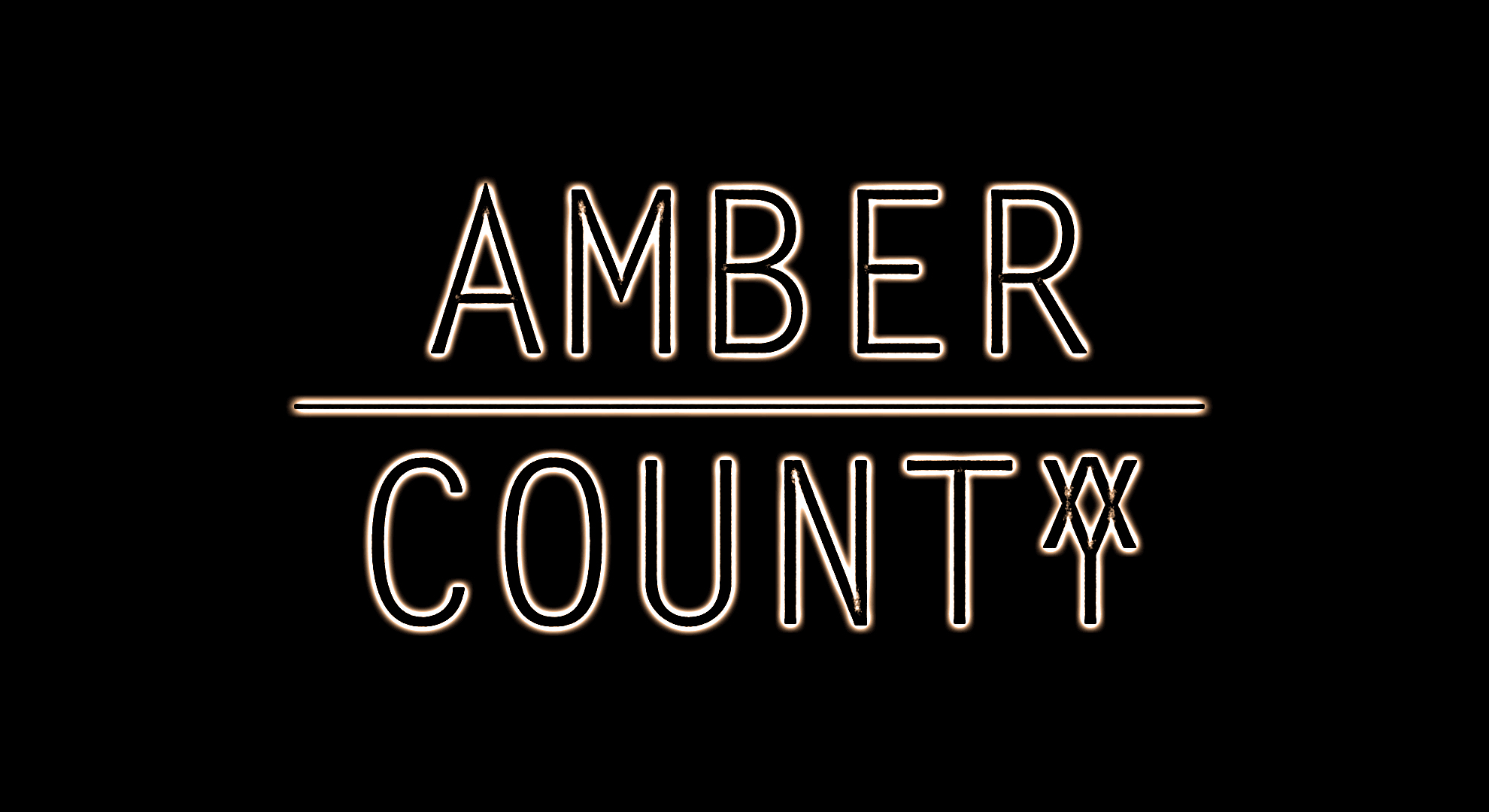 Welcome all to Amber County!
I am here to announce my new Investigation/Noir/Mysterious game: Amber County. Live the adventure of Steven O'Hara, the blind detective that solves cases using a strange method: "The Dreams". A recurring nightmare will force him to take some holidays in the "fancy" Amber County but he doesn't know that he will be involved in something greater than himself and the suicide of the young Berry Olsen will be only the beginning of his problems and of the County's ones.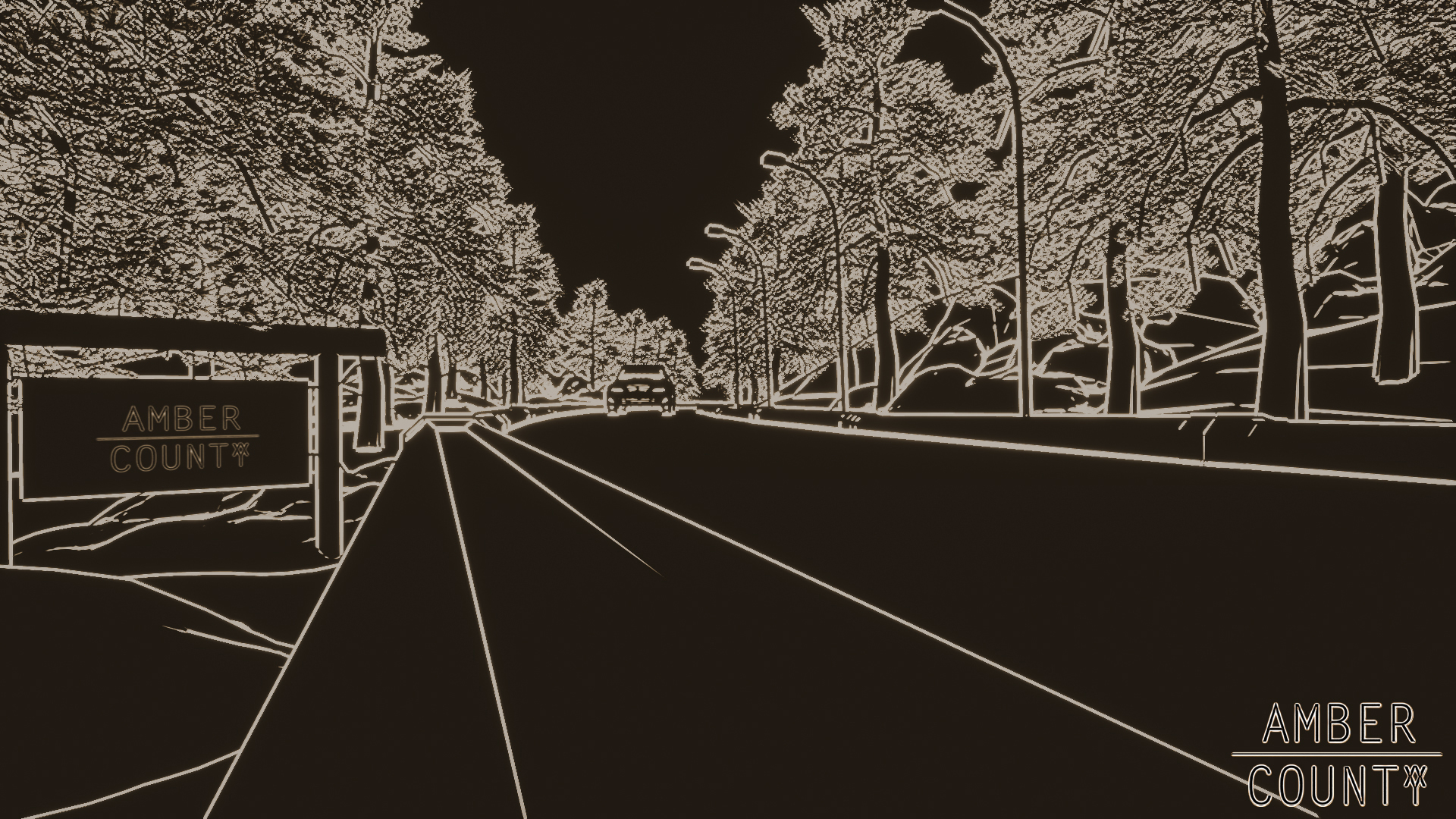 Not the classic First Person Adventure
Why Amber County differs from the famous First Person Adventures like Gone Home, Anna or the Vanishing of Ethan Carter? The answer is very simple: because of its gameplay. Amber County will not be the classic exploration game where you must read lines and lines of dialogues and walk around the environment, NO!
Amber County is a cool mix made by the old Point and Click mechanics and the new First Person Adventure ones. You will feel as you're playing that old P&C games like Monkey Island, Myst or Grim Fandango but in First Person and, at the same time, a deep, deep story will be told to you (with some humour of course).
You will be able to move between different areas of the County, talk with the villagers and, when you must solve a puzzle, you can just press a button and the Point and Click mode will be opened!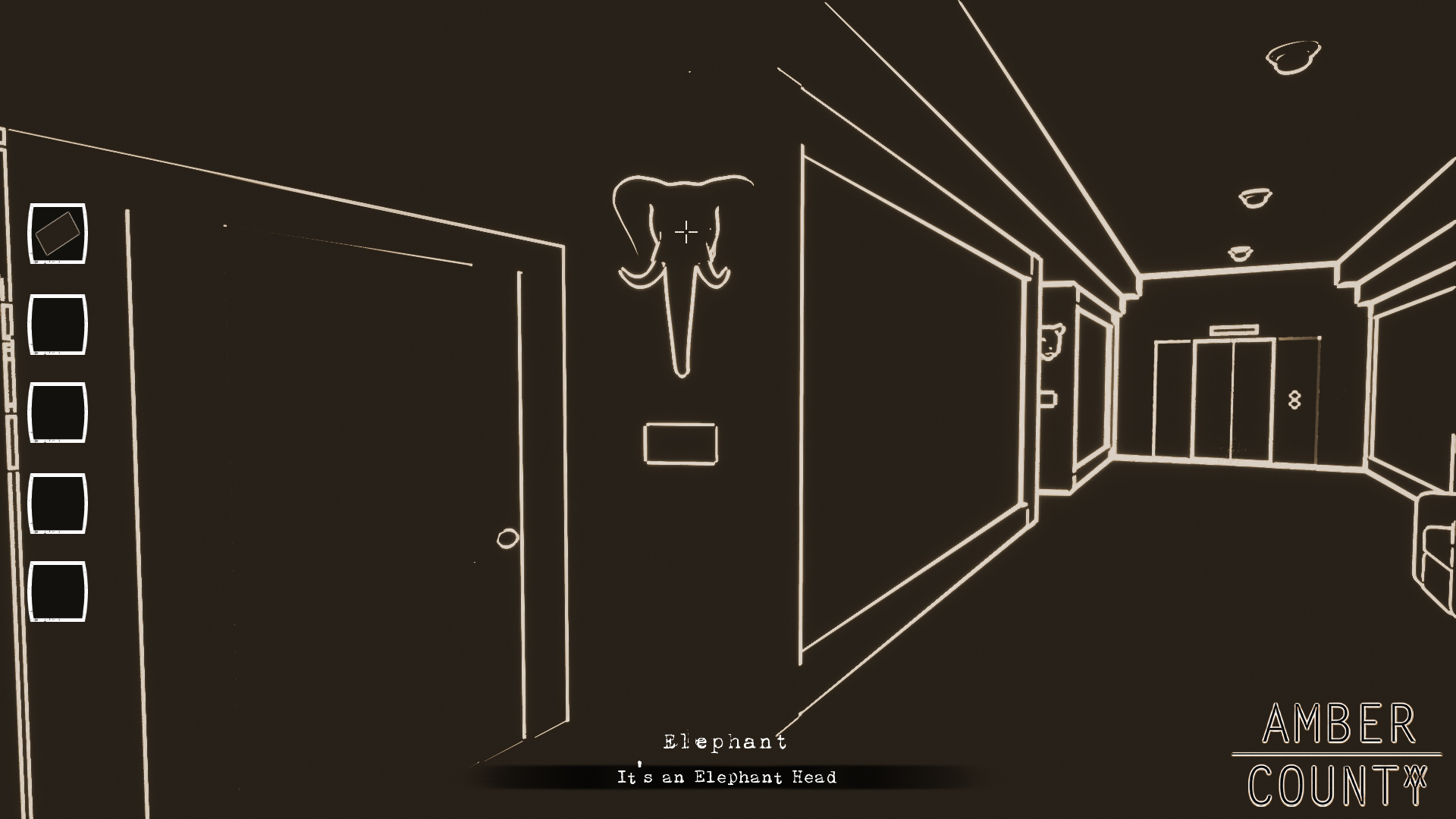 A weird story which you can only love
Amber County will tell a deep story made by weird characters, investigations, surreal elements and mysterious situations. The suicide of the young Berry Olsen will be only the first strange thing that you will discover in this fancy County.
Steven O'Hara is there because of forced holidays but he will be involved in the investigations of this mysterious suicide and what he will find will be something that you can't even expect.
Dreams, Time, Universes are just some elements that will make this story one of the strangest you will ever live.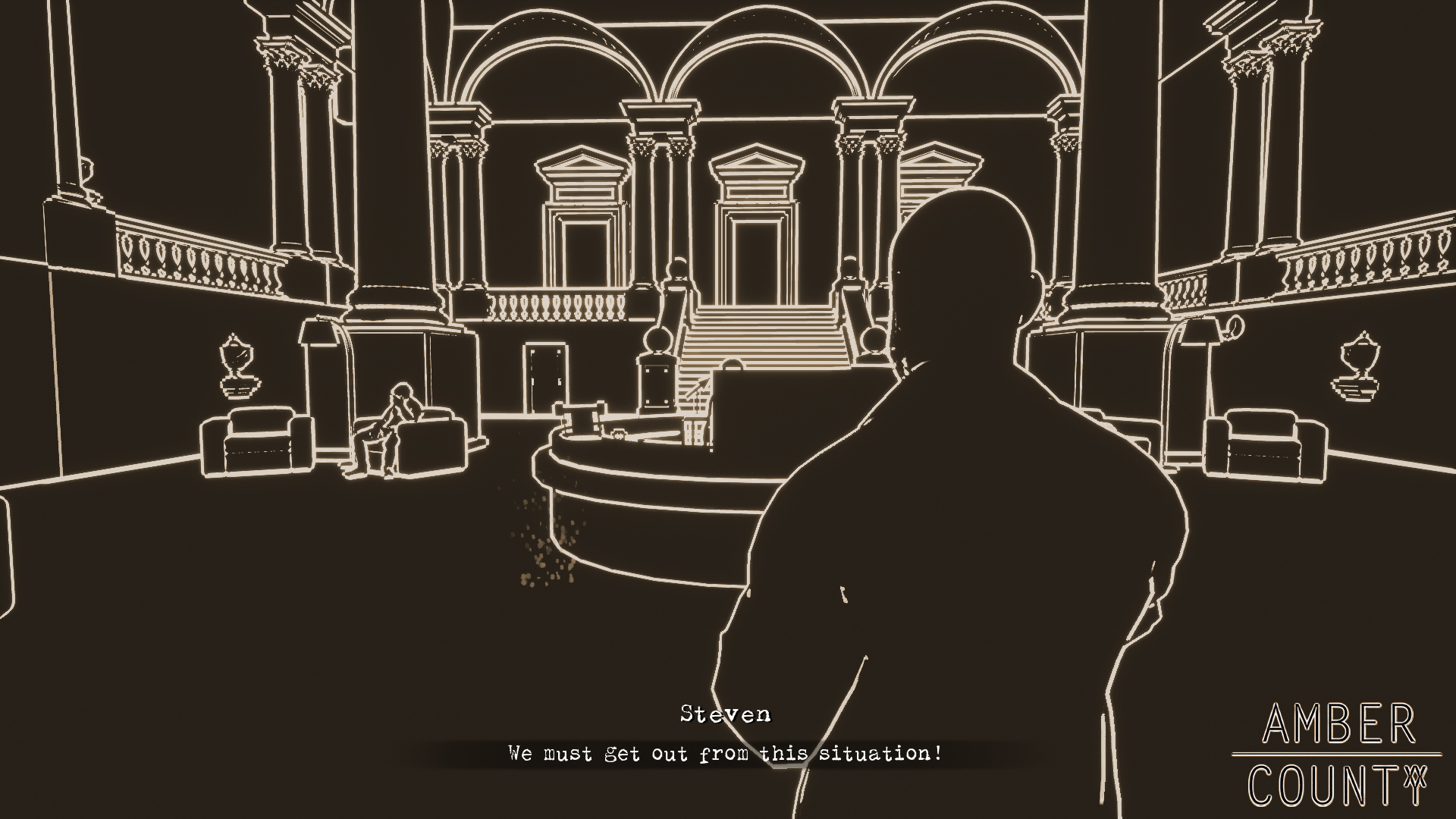 Amber County is developed using the Unreal Engine 4 and, in this moment, I am the only one who's working on the game. In the last months I worked on a prototype that's now ready to be submitted to Publishers. The aim is to create a small team, speeding up the process of development. Follow the game here on IndieDB for any news and check out the first Teaser Trailer of the game. See you soon!