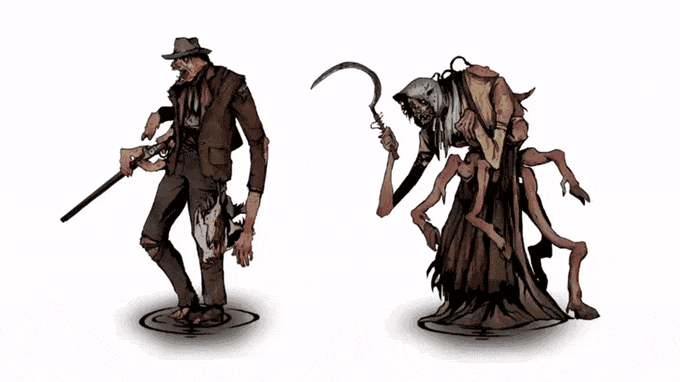 Often called "The Filth of Earth" or "Nature's Wrath". People faced monsters for the first time during the first flood of beasts. This cataclysm was remembered as the greatest thread that ever happened to mankind. These deadly creatures are always hungry for human flesh: they will hunt down anyone who is foolish enough to approach wilderness without preparations.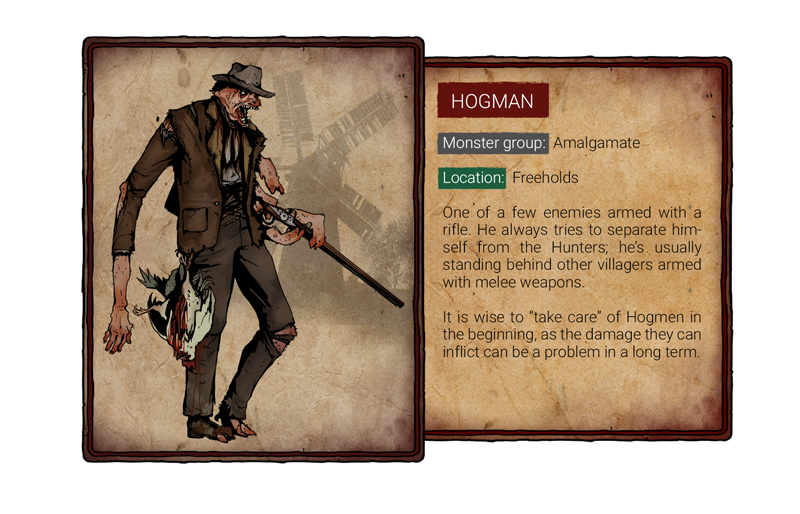 Lots of beasts were people back in the day. Sounds frightening, right? Imagine your dearest children turning into something evil. In the times of doubt, The Church is teaching its followers that good men are safe. Unfortunately, even lower bishops know that this is a lie. The corruption cannot be controlled: in the end, your social status or the depth of your pocket does not matter.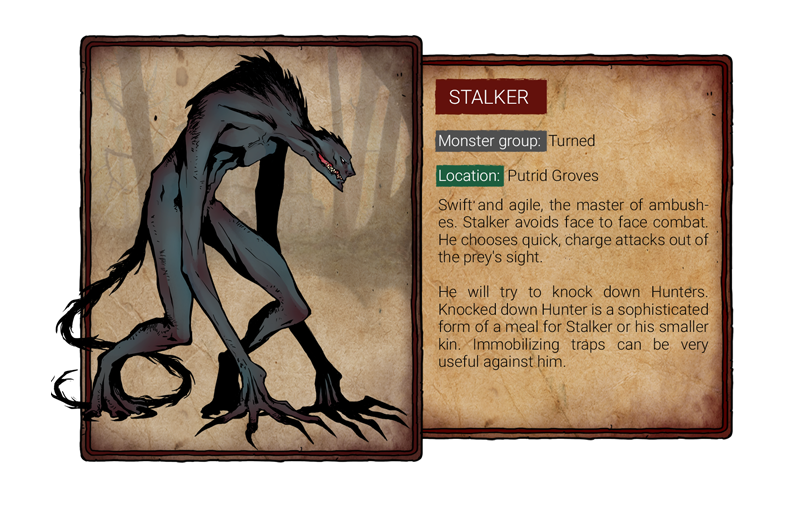 Transformations can shape into many forms. Some villagers become lycanthropic and lose their minds for an endless pursuit of fresh meat. Others evolve into bat-like form. They lure their prey to the lairs just to feed on their blood. The most unfortunate ones have to merge with oxes or cows. Those souls suffer eternal damnation, because they regain parts of their minds inside broken and scarred bodies.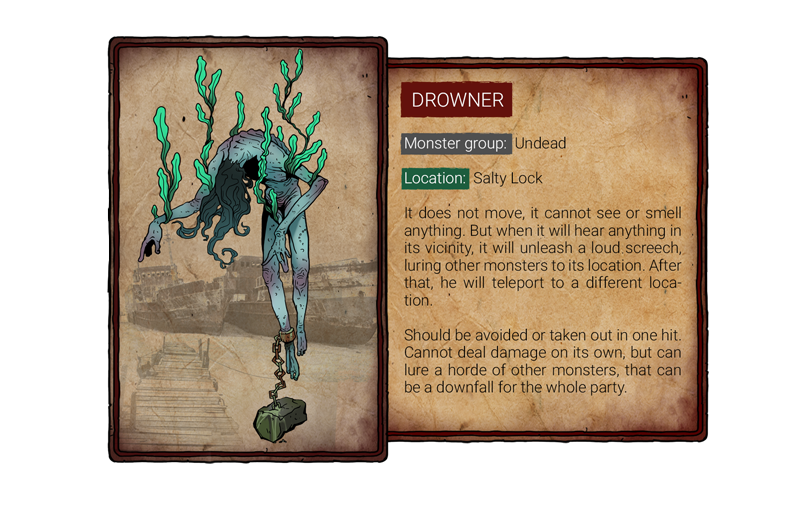 Beasts possesses inhuman strength and instincts that only Hunters can match. Thankfully, most of them are not very smart: a clever Hunter can easily trick them. Hunters are also always aware of the Alpha Beasts, as these ones are much more ripped and bigger than their bretheren and can guide their minions to inflict serious wounds even to a group of well-equipped Hunters.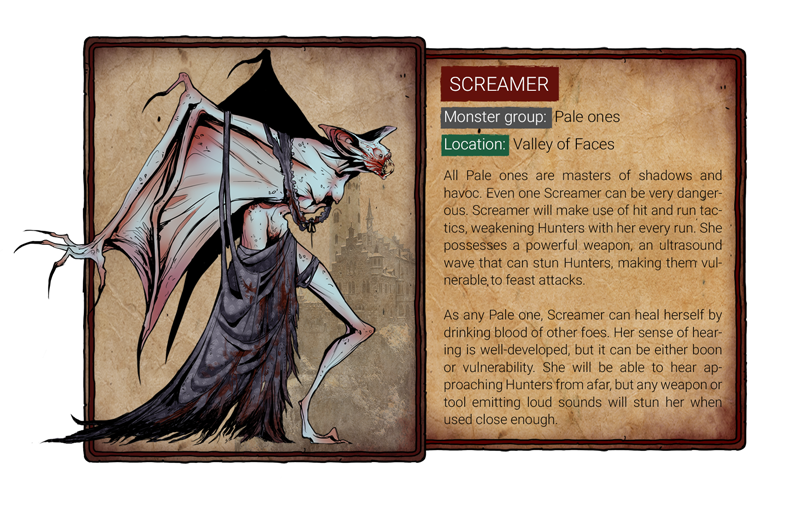 Alder's Blood will be a grim, dark and damp turn-based, tactical, strategic, 2D game. Lead a group of Hunters in a world, where nature have lost her mind and repelled the civilisation. Use cold steel and trustworthy rifles or guns to fight back.

If you like our project and want to support us, back us on Kickstarter - Kickstarter.com