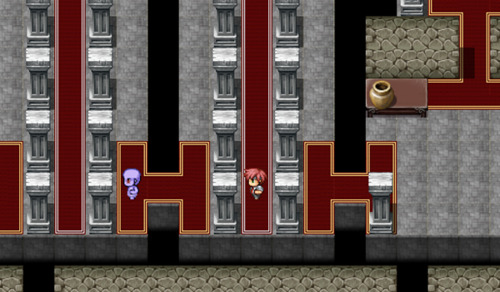 As IndieCade draws closer, I gain progress in completing the first demo of work. It's exciting!
I will be submitting Akeldama: The Game of Trust before the due date of June 15th, sometime at the end of this week. The following are some of the bigger changes made since the last update:
- Remove looping music from level.
- Fixed npc movement.
- Fixed Walking Animation check on inanimate objects.
- Added additional dialogue to key areas.
- Wrote and implemented Stealth and Combat tutorials.
- Added a Search Point Shop to 'PuzzleNexus' entrance.
- Move the 'Move_Enable' and 'Save_Enable' to an earlier point in the game.
- Revise a character focused monologue.
- Fix weapon receiving text.
- Fix 'Wall Plaque' in the Laboratory.
- Stealth system was fixed, broken, fixed, broken and now fixed (for good, hopefully).
- Completely revise all text in the game, adding name boxes, new character portraits and multiple portraits for each character.