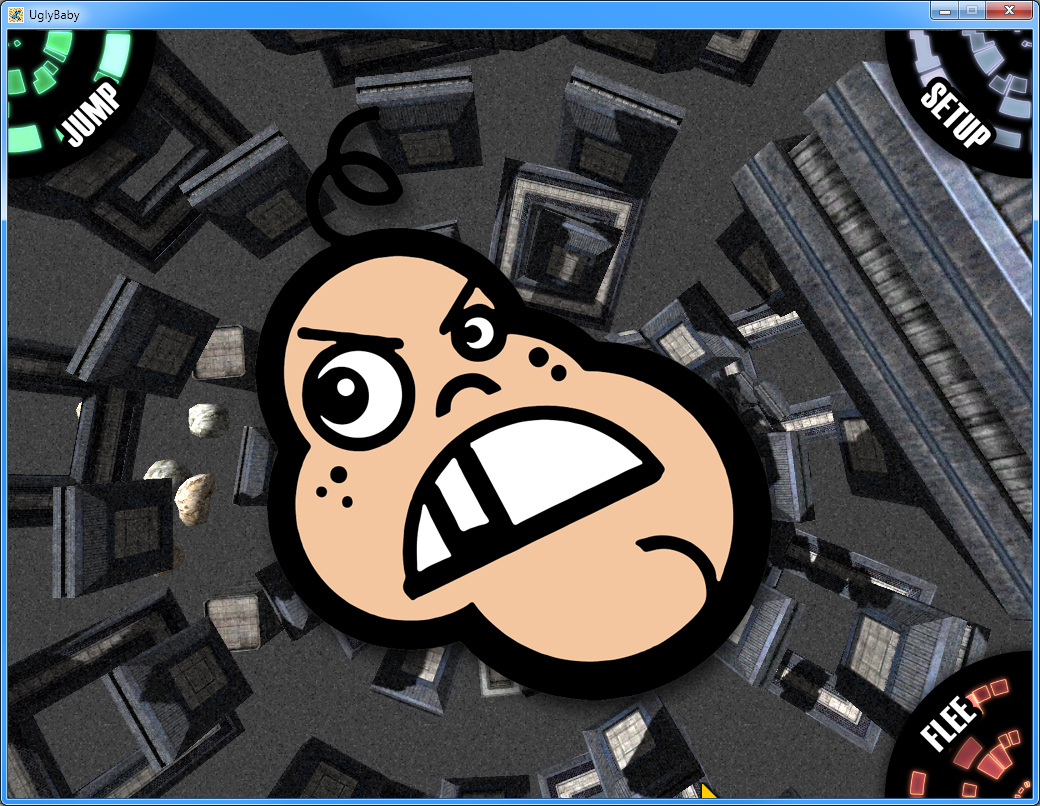 We are hard at work to polish a playable slice of Ugly Baby on Unity for PAX East, with only 2.22222221 weeks to go! Start from the beginning, with a huge, ugly baby head on the title screen. Then: a new, totally awesome song selector. The graphics aren't final, but we are happy to report it now allows players to select from all drives and folders.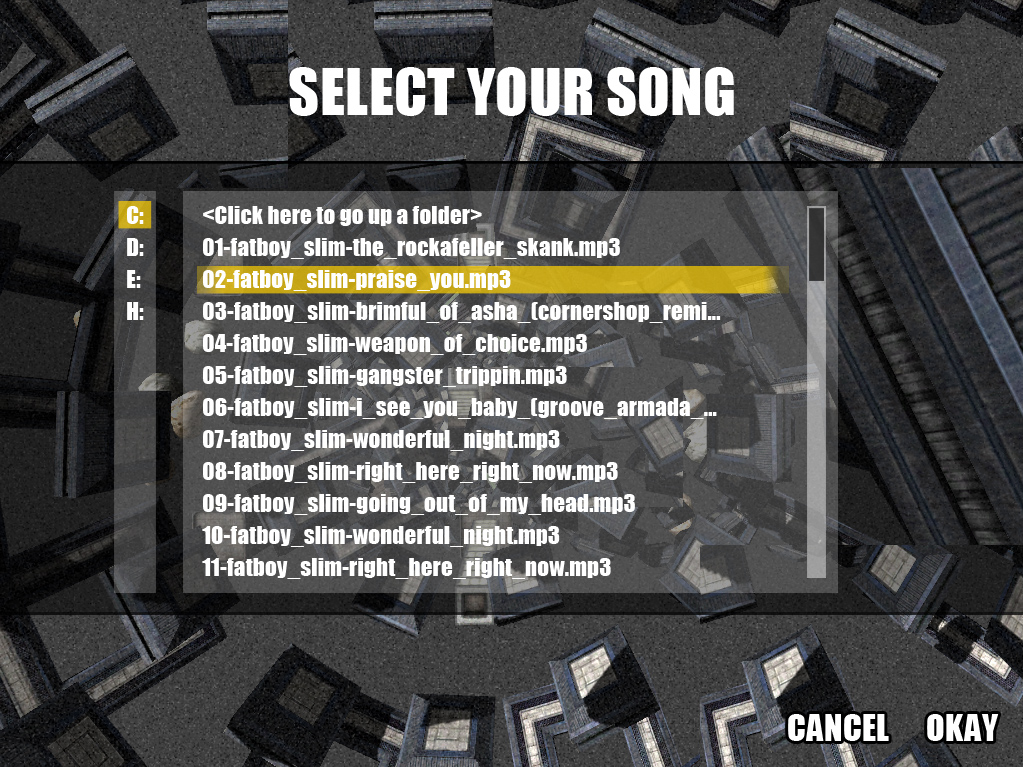 Those asking for more control options are in luck; we're working on [WASD+mouse] and [gamepad] (though we'll focus on the latter when we try for a PAX East showing). Tying the music to the gameplay is still a cornerstone for Ugly Baby, in addition to the core gameplay of dodging or kissing, shooting, and collecting. While we are tweaking algorithms to exploit the music/gameplay relationship for all types of genres, we are thinking the PAX East demo will focus on a few playable songs. Ideally, though, we'd love a scenario where fans could bring their thumbdrives and play the songs they want to.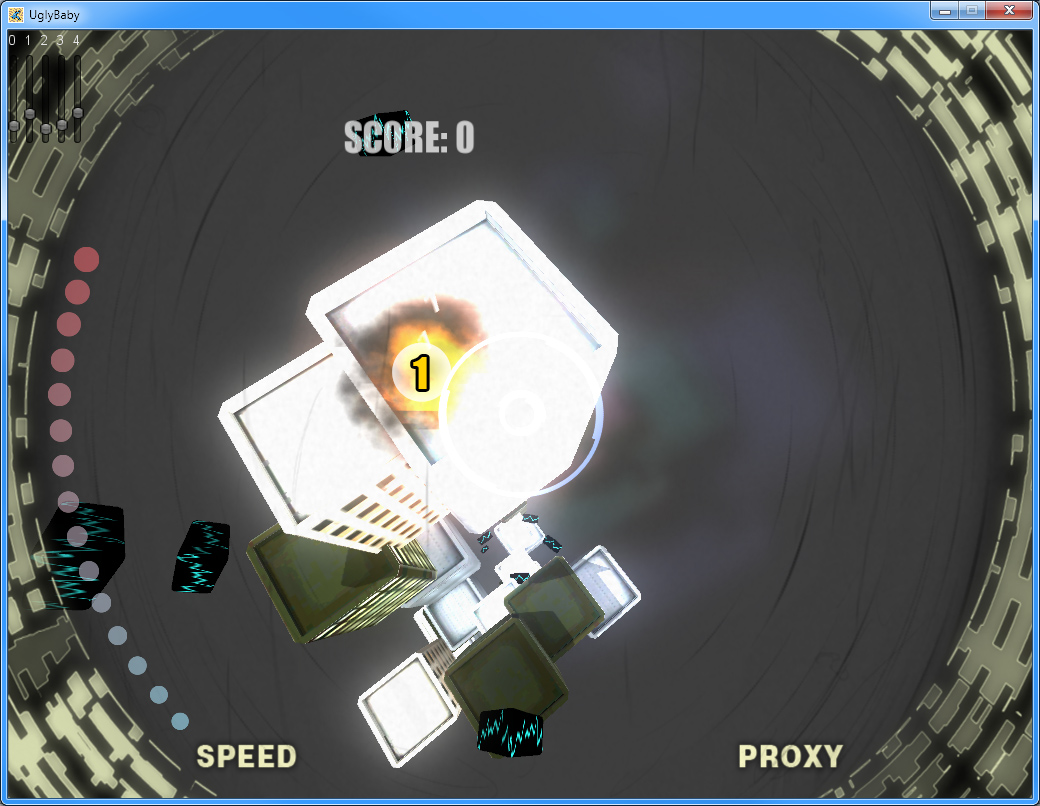 How many enemies we get in the possible PAX East demo (or if we get the game there at all!) is up to timing. Either way, be sure to check out our booth at PAX East April 6-8, where Ugly Baby on Unity should be playable, along with F=ma and Drunken Robot Pornography. Don't fret if you can't make it to PAX East, as Ichiro hopes to release the new playable build of Ugly Baby to current owners not too long after.