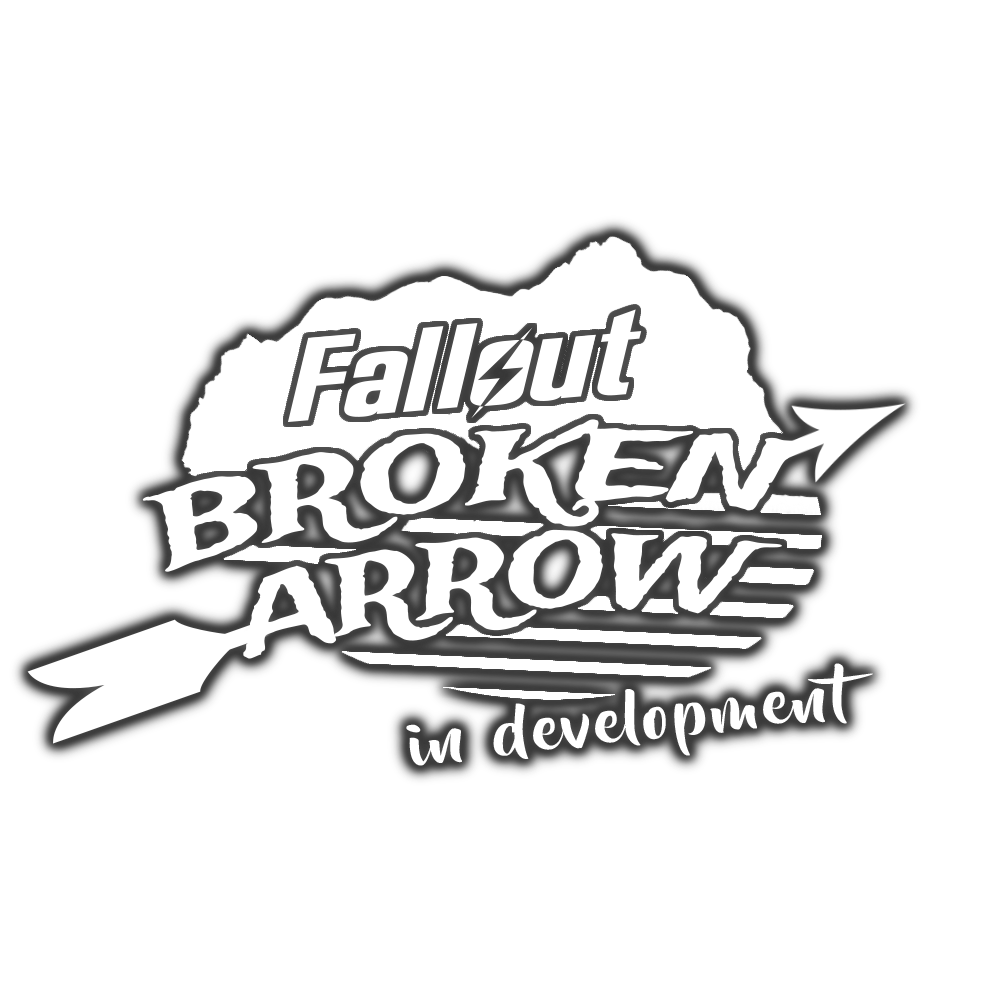 ---
❝ I looked, and behold a pale horse: and his name that sat on him was Death, and Hell followed with him. ❞
---
If you are reading this message, congrats, you have been invited to join an exclusive Vault-Tec opportunity for the betterment of American Society ! We are a mod team working on the creation of a small, DLC styled mod for Fallout 4, detailing the adventures of the Sole Survivor in the long-abandoned ruins of Burlington, Vermont, and its surrounding area. Despite appearing like a paradise untouched by the scars of the Great War, a closer look reveals there's more to the Garden of Eden than on first glance.
Fallout: Broken Arrow explores the an opposing world view presented in Fallout 4: instead of what happens when humans play God, what happens when God is allowed to run rampant without interference. As a small scale DLC (approximately the size of Far Harbor), this compliments and helps close the doors on a few questions left unanswered, all without affecting the already established events in canon.
---

Overview of the Burlington Region.
---
We here at Fallout: Broken Arrow are a small team made up of both modding veterans and newcomers to the series alike, a majority professional or semi professional when it comes to game development and storytelling (Ranging from programming, to concept art, to music and more). We all have a common goal in mind; tell a story that stays in your head and resonates with as many players as possible.
Fallout is a post-nuclear RPG set in a realm where society failed to progress past the futuristic ideals of the 1950s in America, heavily criticizing the themes of toxic patriotism, capitalism, and consumerism through the façade of a cheerful, blissful life. This fusion of radically different story elements helps create a unique environment with equally unique storytelling of America after Nuclear War.
Originally by Black Isle Studios, the series has transferred hands to Bethesda over the years. Bethesda has made the creation of mods like these a breeze, often supporting them from afar rather than scolding them up close. This allows us as a team to tell the story we want to tell, rather than having to conform to stricter standards.
A mix of 1st person and 3rd person action combined with the impact of player choices shaping the world, the environment of Fallout offers more untapped potential than other RPGs.
---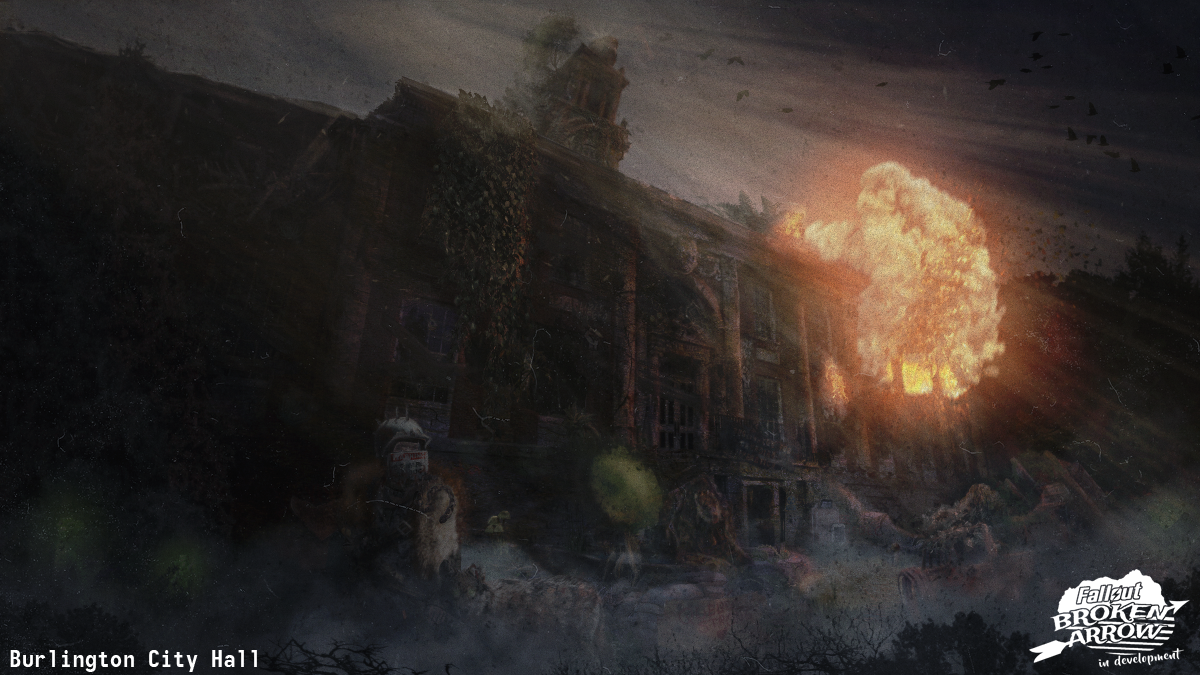 ---
We as a team have progressed to the point where we'd love to acquire some additional talent willing to help craft a unique world space that makes people think, rather than blindly follow. Our current team, while robust in skills, are always willing to bring onboard new and old talent, so long as they're passionate about what they do.
Fallout: Broken Arrow has been in development for the better part of a year, going through several phases as ideas became further refined and engine limitations were closely examined. We're adhering close to what's feasible for us to accomplish with this engine, rather than trying to completely overhaul a product from the ground up (only to run into an impassable obstacle)
Whether you're an artist, a writer, a musician or other, we'd love to bring you on board. If interested, please consider filling out our application here, or send us an email at FalloutBrokenArrow@gmail.com
Please note the following:
1. This project is entirely unpaid and created by hobbyists and volunteers. This is due to Bethesda's own policies about modding their games - we are not allowed to profit off this mod (With a very limited scope of exceptions when it comes to custom assets). This means we cannot run a Patreon, accept donations, etc. Because of this, we have no set time limit, we work on it when available and at our own slow, but steady pace.
2. All applicants must be at least 18 years or older and will undergo a background check. Recent events means that we're going to be cautious on who we decided to bring on board.
3. We require a portfolio for all potential applicants. As much freedom as this series and engine allows us, the aesthetic requires some slight tweaking regarding the work people produce, i.e. all 3d models must be made with tricount in mind instead of polycount, texturing has to be made in a specific way, certain applications are required for development.
4. We try our best to accommodate issues as they arise - ranging from job schedules to disabilities to one's English skills.
---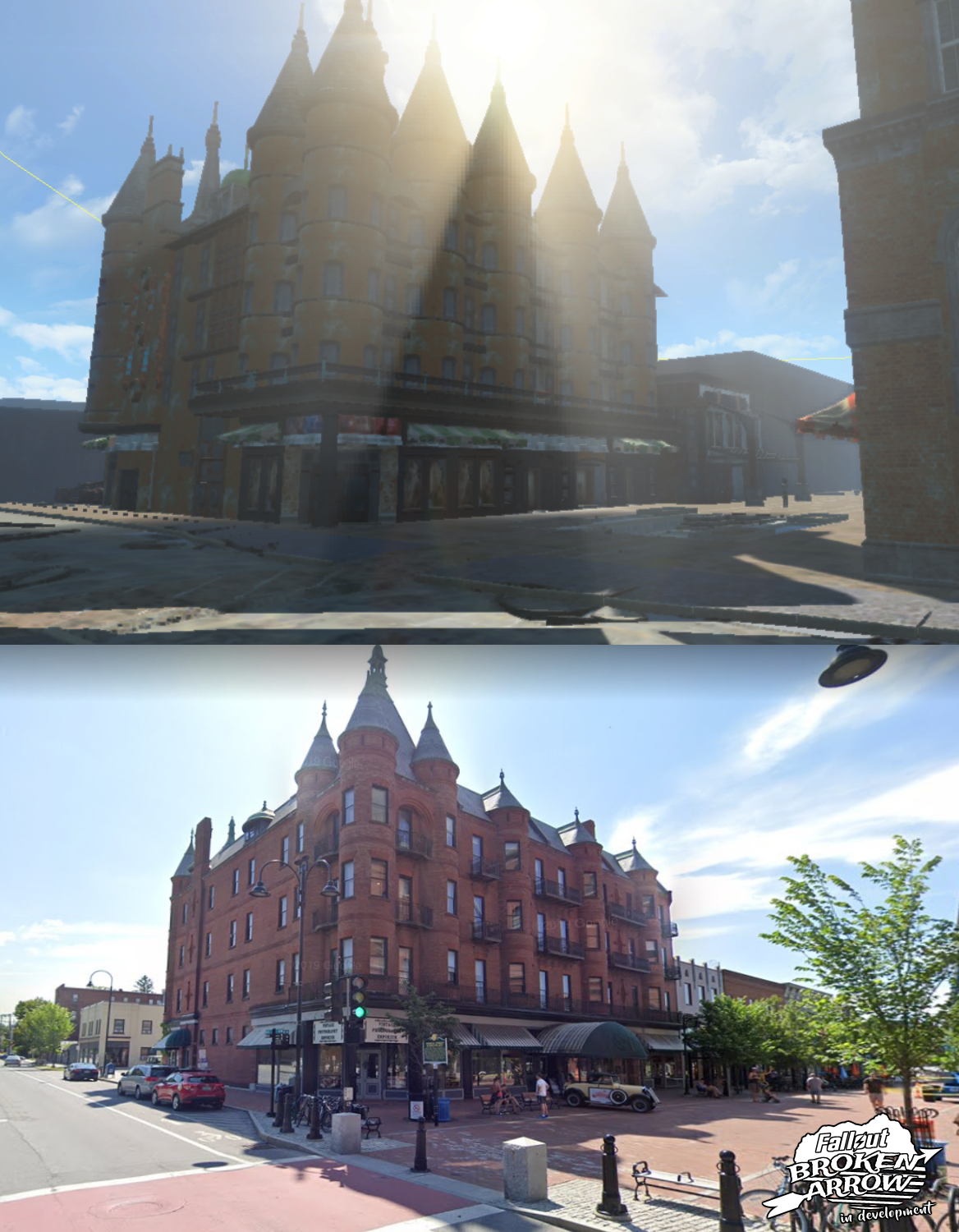 Initial block out of Church Street Marketplace.
---
Please note: a full, public reveal will be coming in the near future, this post exists primarily to help further development before that reveal is ready for release.
Happy trails !
-- Jeff Bennett, Project Director and Concept Art Lead.