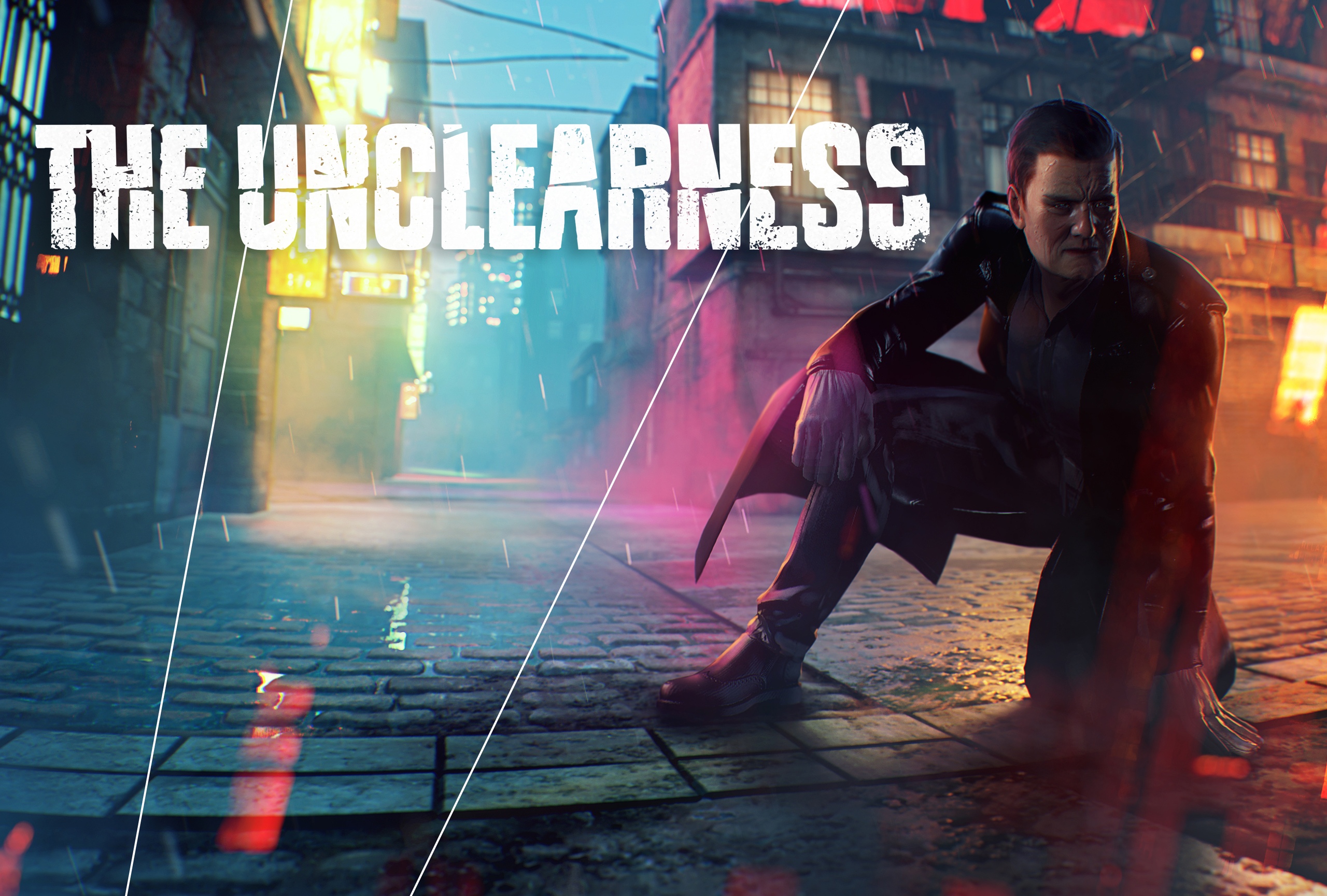 Project name: THE UNCLEARNESS
Genre: interactive cinema, detective story, quest.
Plot: Neo-noir + Cyberpunk.
Development Environment: Unreal Engine 4.
Platform: Microsoft Windows(Steam).
Applications used in the project: Unreal Engine 4, Blender, Mixamo Fuse, SweetHome 3D, XNormal.
Starting date: 06/04/2017
Release date: 07/15/2019
Synopsis:
The simulator of a private detective, Stan Ingram, who investigates crimes for hire from private individuals (in most cases the customers are other criminals). The game has a plot and extra-plot line. Stan himself is a former criminal, and therefore is an anti-hero and when disclosing cases he is not guided by moral principles and acts solely for his own benefit. Works underground, sometimes using dirty investigation methods. Stan was returned from the dying state by replacing the organs with artificial ones, and the brain works due to electrical stimulation, thereby opening up new abilities in it (accelerating thinking).
Game features:
The game has a typical control for the genre of interactive cinema: the choice of actions or phrases, pressing combinations. The project explores the presence of many interactive cutscenes with automatic change of camera angle to the most attractive position. The project has many puzzles that you have to solve. The game will also have special modes, such as hacking mode, investigator mode and others.