Name Of Video Game : Lord of the Rings Conquest
First I would to say I am aware that this might be the wrong topic to post this. If theres a specific topic I should post this let me know I will delete this post and re post this there. Its that simple and civil. The reason why I am saying all this I get attack/criticize sometimes because I posted on the wrong post. Almost like I committed a crime. Yes its that ridiculous.
Any how I could use some suggestions/advices concerning NinjaRipper and Blender softwares. I looked online and on youtube I cant seem to find clear tutorials how to use Blender and importing textures back in game. I managed to Rip the some textures from the game Lord of the Rings Conquest but I am finding hard time how to view them on Blender. Also once I can view them I would like to import textures back in the game by swapping characters and weapons models. There is one hero character I would like to swap but I don't think it will work due to gameplay animation. I figured not going to hurt to mention if its possible. I have other things I would like to do but for now the main things is mostly swapping characters models and weapons. If ever someone decides to response by sharing info and me managing to succeed most of what I am trying to do I will probably update this post or post a part 2 asking for the other things I would like to pull off.
Here are the details :
There is a Good side team and a Darkness side team in the game. The 2 photos of the teams you will see below are the texture models I would like to use on every maps in the game. Including removing the other variants models available in the teams.
The Scouts characters from both teams I would like to swap the daggers.
The photo will be below. Would be the daggers from the right sides of the photo that I want to use for the Scouts.
The photo with the 2 characters holding swords are the heroes on the Good side team. I would like to swap Isildur sword for Aragorns sword (Narsil/Anduril). I would like to use Isildur texuture model on every Warrior hero characters.
The last photo is the hero that I would like to swap that is probably not possible to do so due to animation.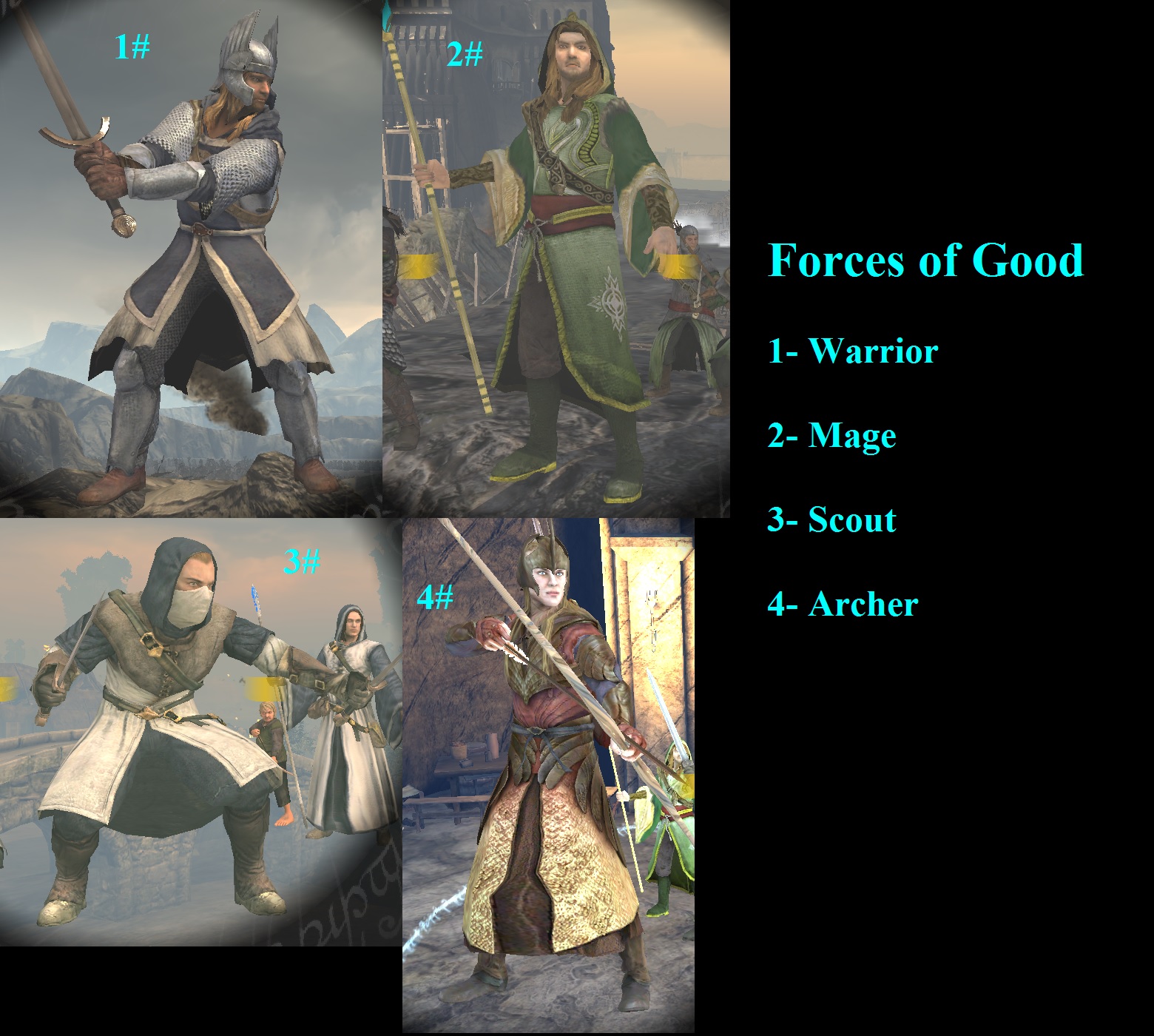 <Forces Good Team Textures>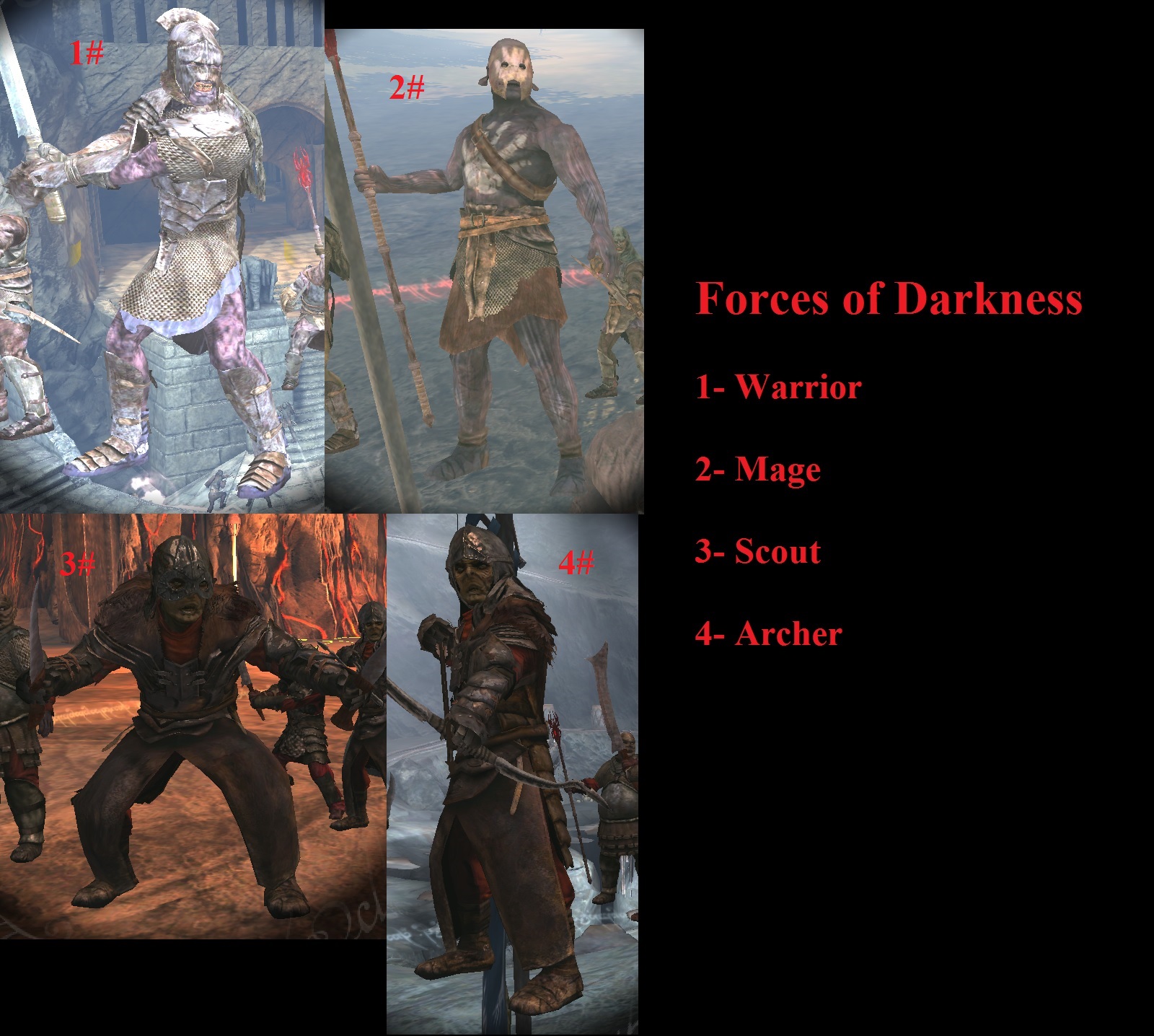 <Forces Darkness Team Textures>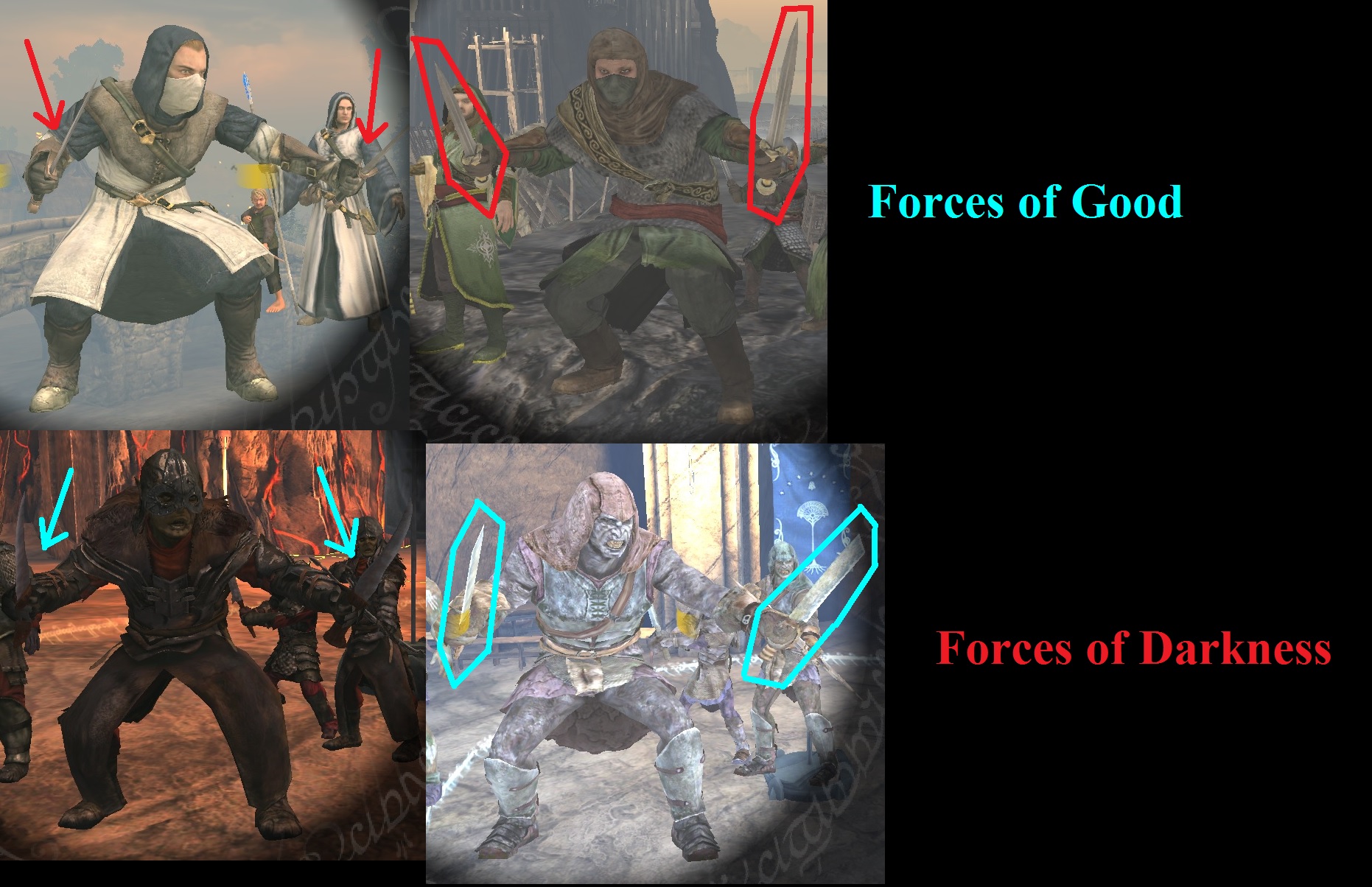 <Scouts Daggers Textures>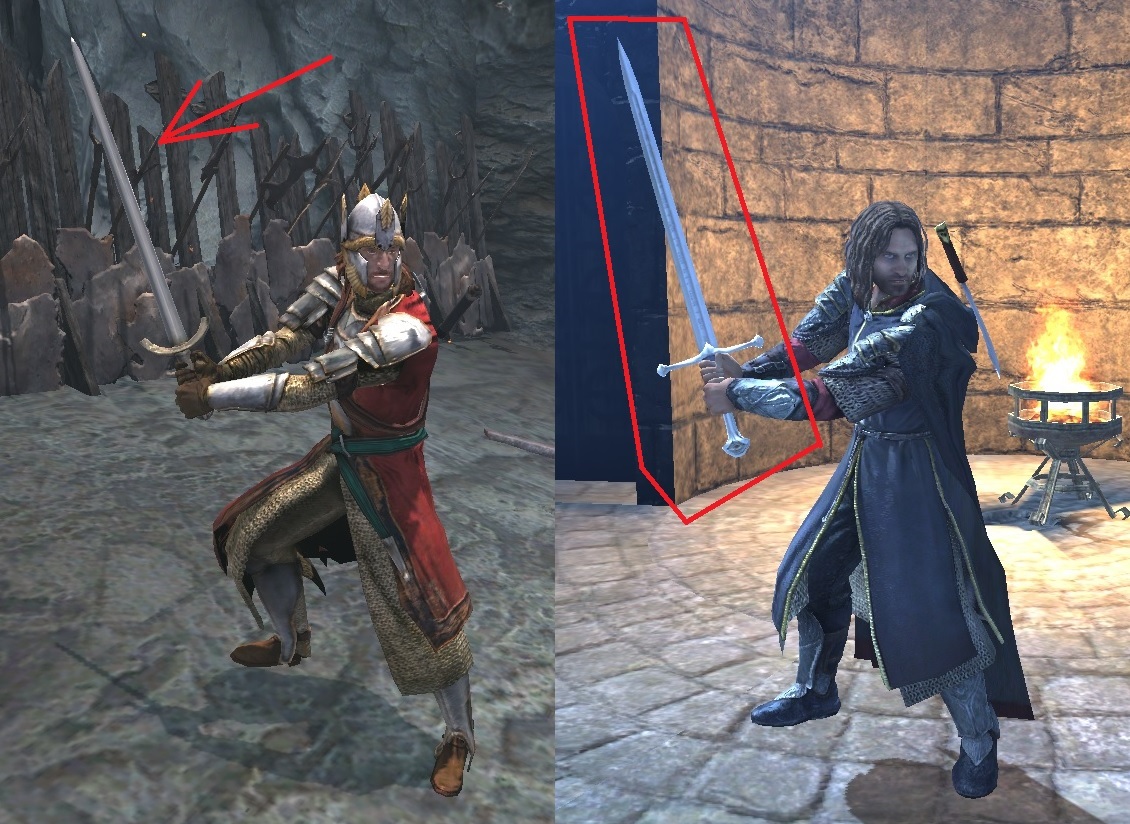 <Isildur(left) Texture - Narsil/Auduril sword(right) Texture>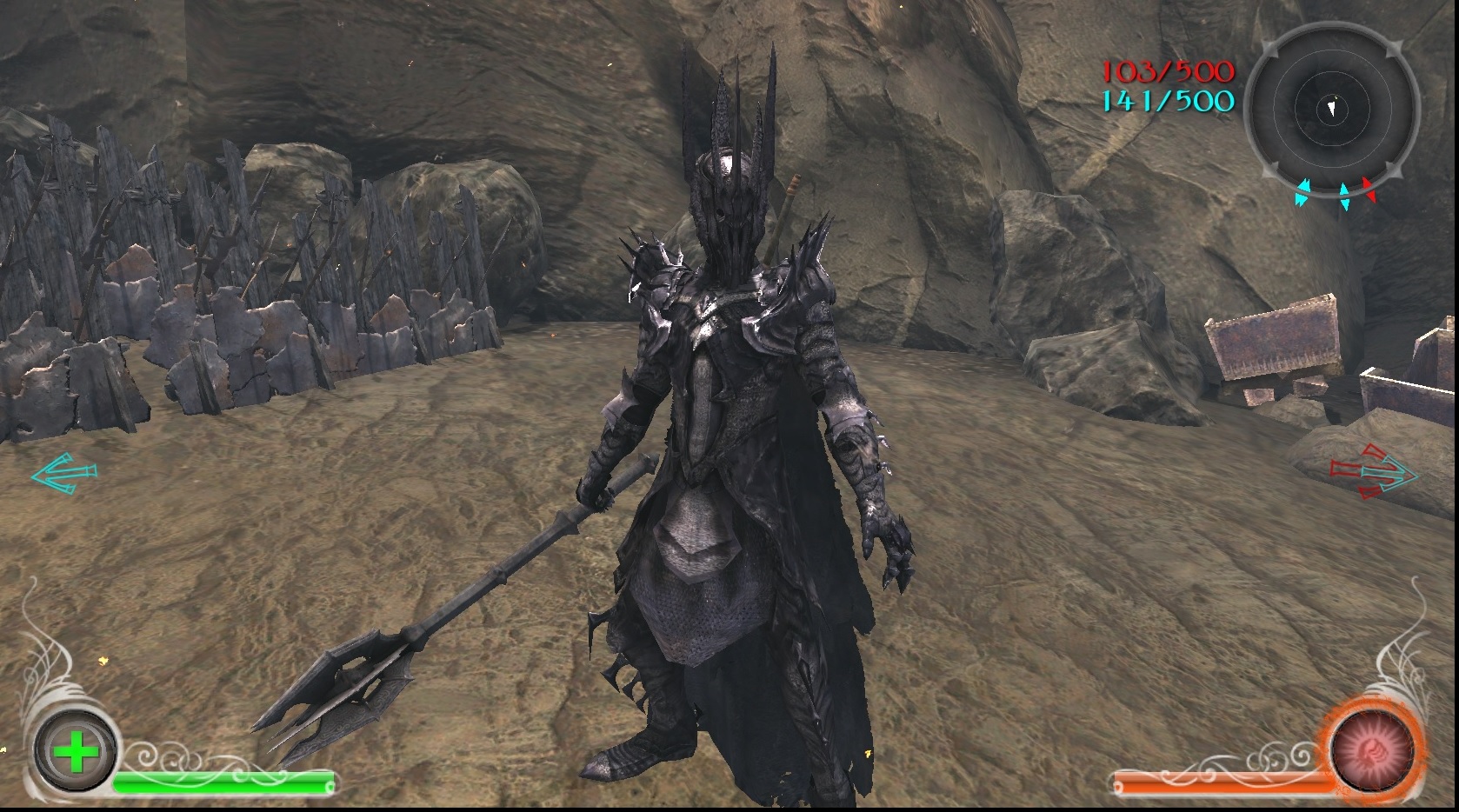 <Sauron - Hero Texture>